Six Arrested for Allegedly Creating a 'Far-Right Terrorist Organization'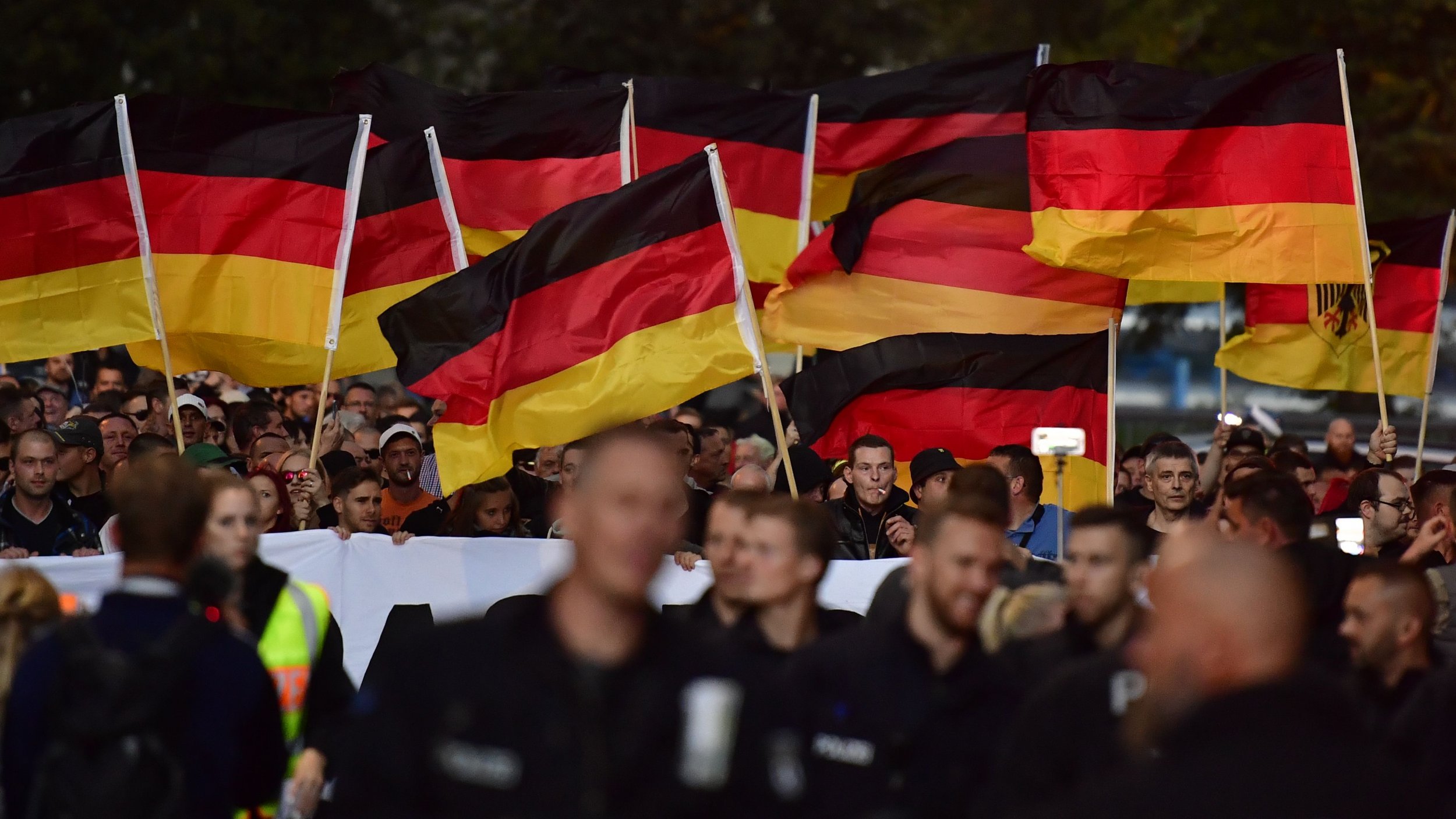 Police arrested six men accused of creating a "far-right terrorist organization" and planning attacks on migrants in the east German city of Chemnitz on Monday.
The six men, accused of creating the group named "Revolution Chemnitz," were apprehended after around 100 police officers carried out raids in the German states of Saxony and Bavaria.
"This is the realization of our principle, 'zero tolerance toward right-wing radicals and far-right extremists.' The threat of terrorism remains high in Germany, which means that we have to be prepared for an attack at any time," Interior Minister Horst Seehofer said following the arrests, according to German broadcaster Deutsche Welle.
The suspects, all aged between 20 and 30, allegedly tried to get ahold of semi-automatic weapons and planned attacks against foreigners and political enemies with the already arrested group's leader.
Police confiscated an air-rifle, batons and computer hard drives during their raid. Prosecutors say that the men, who are members of the "hooligan, skinhead, and neo-Nazi scene" in Chemnitz, will be arraigned in a federal court on Monday and Tuesday.
Prosecutors say that five of the men took part in an attack on foreigners following a far-right rally in mid-September, leaving one man injured. The attack, which included the use of an electric stun device, bottles and weighted "sap" gloves, was reportedly a "test run" for another attack planned for early October.
The arrests come on the heels of demonstrations in Chemnitz last month after two asylum seekers from Syria and Iraq stabbed a man.
"We learned from the crimes of the NSU that we have to be much more alert than before. That goes for the security forces and the judiciary, but also for the whole of society," Justice Minister Katarina Barley said, according to the German broadcaster. The NSU, also known as the National Socialist Underground, was a far-right group responsible for the killing of 10 people during a period of nearly 14 years.
Earlier last month, around 65,000 people attended an anti-racism concert despite the thousands of far-right supporters that marched in Chemnitz.
"We're not naïve. We're not under the illusion that you hold a concert and then the world is saved. But sometimes it's important to show that you're not alone," a singer from the group Kraftklub told the crowd.