The Six Best Cyber Monday Deals So Far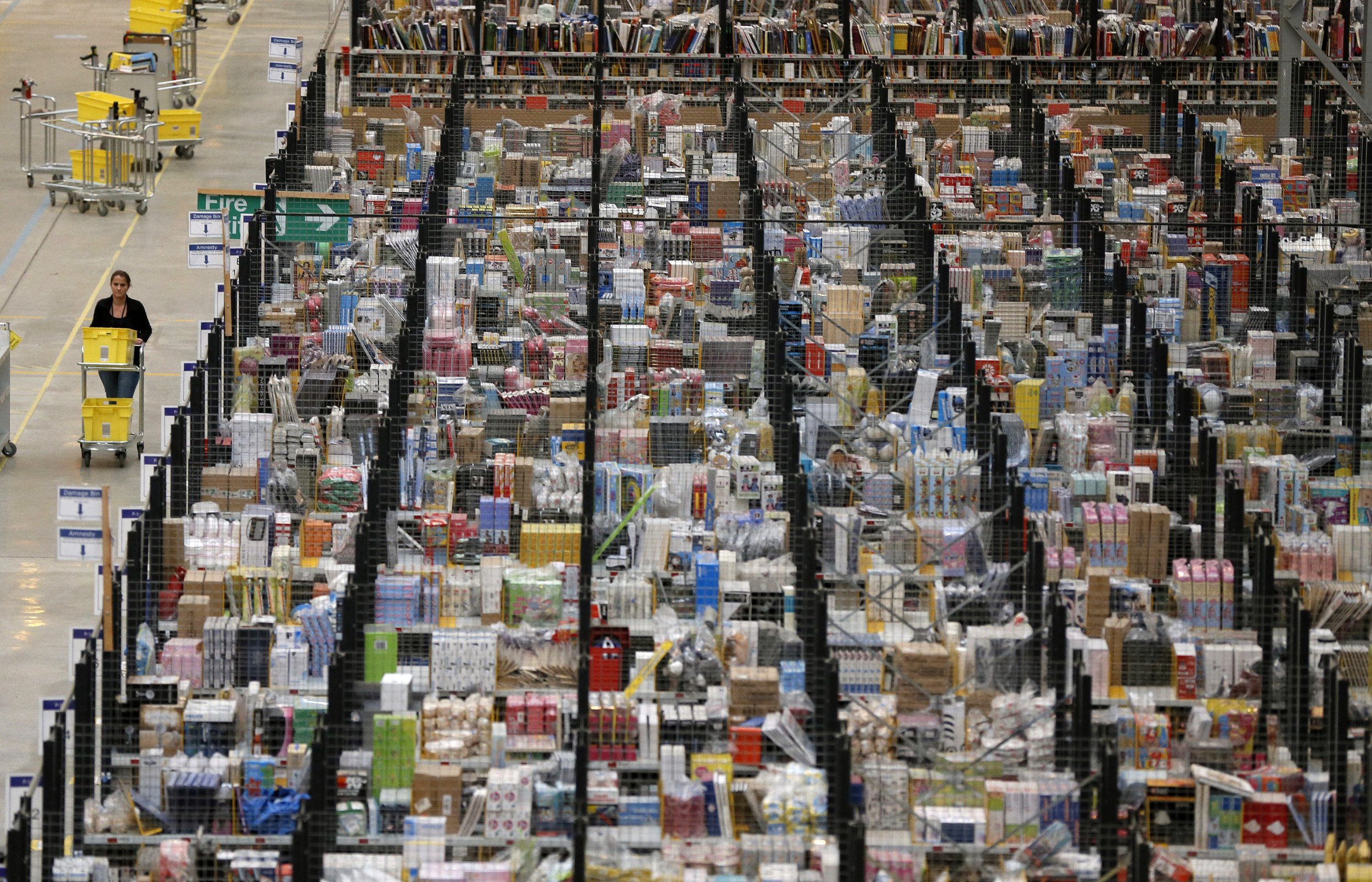 You may have shopped 'til you dropped on Black Friday, but Cyber Monday is just around the corner, and that means there will continue to be great deals on electronics and gadgets all through next week.
What's the difference between the Black Friday deals and the Cyber Monday deals? Traditionally, Cyber Monday has catered generously toward cyber-stuff more than the general Black Friday, but in recent years the line between the two shopping holidays has begun to blur. Many electronics and online retailers like Amazon advertise the same sales for both Black Friday and Cyber Monday nowadays.
That said, there are some great deals for Cyber Monday that you should check out—if you're ready for another round of holiday shopping so soon.
Kindle Paperwhite ($100; Amazon.com)
Let's start with a disclaimer: Amazon has this $20 discount as a part of its Black Friday devices deal until Saturday and will renew it as a repackaged Cyber Monday deal. As stated above, the line between Black Friday and Cyber Monday is thinner than ever.
With all that said, the Kindle Paperwhite is the best e-reader on the market. Its high-resolution, no-glare display gives the best reading experience anywhere—including paper. Its batteries last for weeks, its memory holds thousands of books and its size makes for an easy one-handed reading experience. Amazon does not like to discount Kindle Paperwhite frequently, even at just a fraction of its original price, so the current discount may be as good as it gets for some time.
Amazon Cloud Drive unlimited storage for one year ($5; Amazon.com)
On Friday, I heralded the Cloud Drive's limited 92 percent discount for unlimited cloud storage "the best deal on Black Friday." Turns out Amazon is extending this offer through Cyber Monday. Amazon Cloud Drive is also including a $1 deal for unlimited photo storage. (Videos and documents are capped at 5 gigabytes.)
Inspiron 23 7000 Series ($500; Dell.com)
This may be the best deal this Cyber Monday. The 23-inch touch screen desktop from Dell is on a 52 percent sale from its original price (it's usually $1,090) on Cyber Monday. For an ambitious desktop that actually runs really well, it's remarkably thin. It is not quite the second coming of the desktop, but it is one of the most elegantly designed computers to be offered in the past two years. The only downside is that it runs on Windows 8, so make sure to upgrade the operating system as soon as possible.
iRobot Roomba 650 ($320; Target.com)
Target is having a 20 percent off sale on all robotic vacuums this Cyber Monday, really leaving us little excuse not to clean up after Thanksgiving weekend. The Roomba 650 is one of the higher end robot vacuums on the market, especially with its impressive 45- to 90-minute battery life per cleaning round (in an industry where battery life can be as low as 15 minutes). Its easy setup allows users to schedule it to clean as many as seven times a week.
Philips Fidelio Noise Canceling Premium Headphones ($200; Amazon.com)
With the media buffet everywhere around us nowadays, sometimes we want to be left in peace to enjoy our movies and music. A good pair of noise-canceling headphones is becoming ever more important, and this Philips Fidelio is the best Cyber Monday audio deal so far. At $100 off its original price, the Fidelio provides zero hiss and outside noise while not being bulky or uncomfortable like other higher-end pairs. Plus, it has memory foam surrounding the speakers to make the listening experience even more comfortable.
Seagate 1TB Backup External Hard Drive ($60; BestBuy.com)
Backing up your data onto an external hard drive is an important step in keeping your computer secure. External hard drives don't cost an arm and a leg, but a 25 percent Cyber Monday discount is hard to beat. Seagate provides some of the most secure and easy-to-use hard drives on the market. The hard drive's smooth, nondescript design allows you to hide it in a secure location. Hopefully, this Cyber Monday deal will stop users from kicking the can down the road when it comes to backing up their files.