Six Dead in Arkansas Charter Bus Crash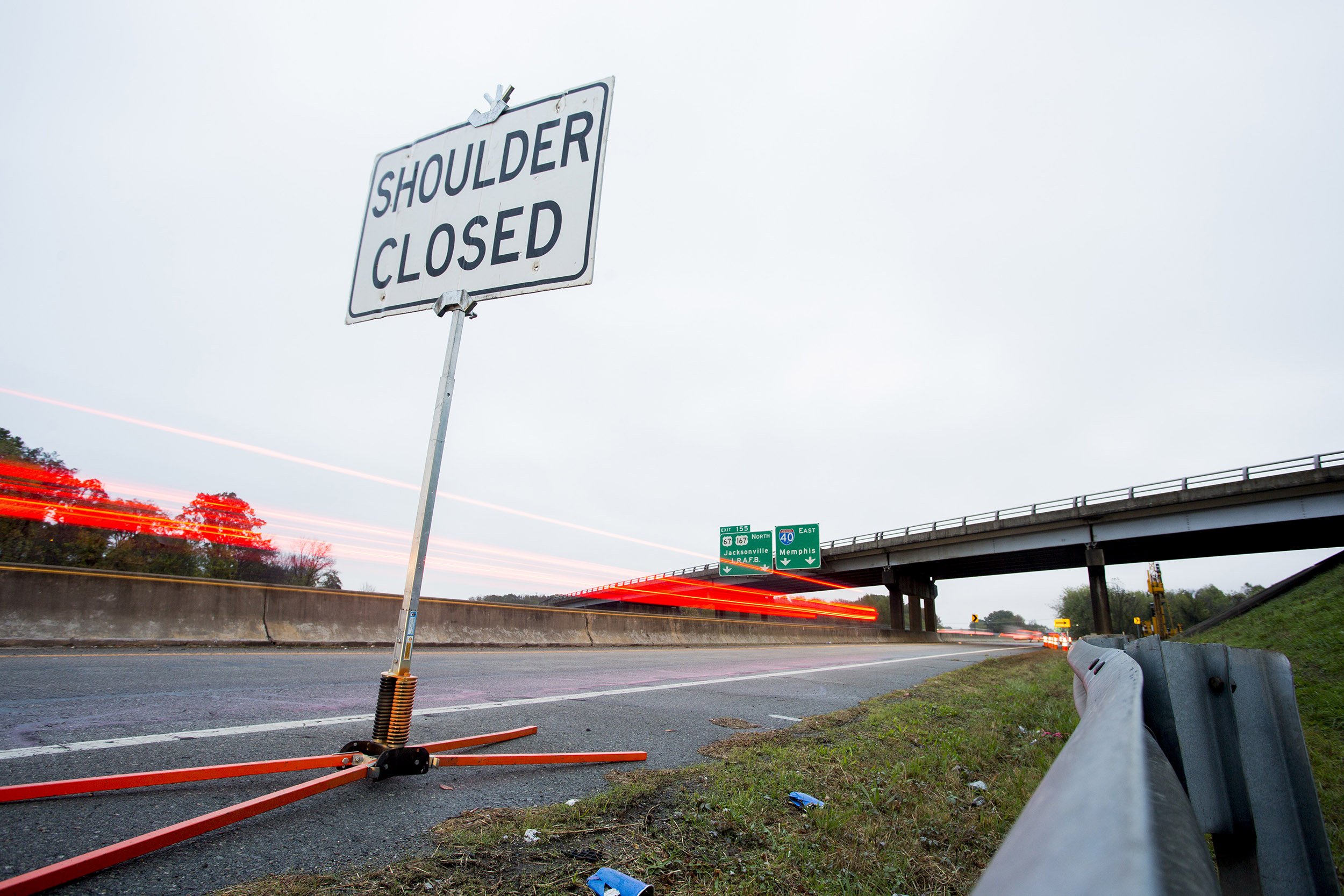 Updated | Six people were killed and six others injured while traveling in a charter bus early Friday morning in North Little Rock, Arkansas, state police said in a statement.
Some of the 22 passengers on board the bus are believed to be from Mexico, and Arkansas State Police are working with the Mexican Consulate to reach their relatives.
The bus was owned and operated by Vasquez Citrus and Hauling, a Florida company, a state police spokesman said at a press conference Friday morning. The bus was traveling westbound from Monroe, Michigan, to Texas on Interstate 40 around 1 a.m. when it crashed into an abutment of an overpass.
Three of the people on board were employees of the company, including the driver, and 19 others were passengers. Authorities did not specify whether those killed were employees or passengers. Three of those killed were ejected from the bus, the police spokesman said.
Identities of those who were killed have not been disclosed as authorities are still working to contact next of kin.
Police encountered a language barrier with the passengers on the bus when they arrived at the scene and Homeland Security officials were called to the scene to assist with translating, the police spokesman said.
The driver spoke English and authorities have been able to question him. Vasquez is licensed in the state of Michigan and details surrounding his license are still being investigated. He was treated for his injuries and released, he is cooperating with the investigation. Vasquez will undergo a toxicology test, however, authorities said they do not believe drugs or alcohol were a factor in the collision.
It is unclear whether light rain falling at the time was a factor in the crash. The Red Cross is providing support to survivors of the crash, the spokesman said.
The survivors were identified as Roberto Vasquez, 28, the driver, Mercio Reyes, 20 of Texcapa, Hidalgo, Mexico, Eleazar Cruz, 23, of Texcapa, Hidalgo, Santos Reyes, 35, of Texcapa, Hidalgo, Norberto Alvarez, 29, of Texcapa, Hidalgo, Israel Galindo, 32, of Tehuacán, Puebla, Samuel Cabriales, 43, of Galeana, Nuevo Leon, Cristina Arzola, 23, of Huajuapan de León, Oaxaca, Rodolfo Meza Sr., 43, of Lake Placid, Florida, Rodolfo Meza Jr., 20, of Lake Placid, Florida, Francisco Ponciano, 23, of Tepehuacán de Guerrero, Hidalgo, Miguel Angel Tecuaque, 20, of Tezonapa, Veracruz, Margarito Hernandez, 24, of Tezonapa, Veracruz, Alejandro Marcos, 19, of Tecapa, Hidalgo, Mooises Luis-Velasquez, 21, of Tepehuacán de Guerrero, Hidalgo, and Julio Cesar, whose name and residence is unknown.
This story has been updated to include new information from a press conference.