Woman Gives Birth at Six Flags in Georgia And Her Son is Offered Free Rides For Life
A woman was taken on the rollercoaster ride of her life when she went into labor at a Six Flags amusement park in Georgia on Monday. The woman, only identified as Crusita, was visiting the Hurricane Harbor area of the park with her daughter when she unexpectedly began suffering from labor pains, Fox 5 Atlanta reported.
Crusita notified officials in the first aid area and the park's EMT helped her deliver a baby boy, who she named Mathew.
Six Flags celebrated the baby's birth by offering Crusita and Mathew Diamond Elite Memberships, which allow them free entry to any Six Flags park for the rest of their lives. "All of us at Six Flags Over Georgia wish Crusita, Mathew and their entire family a lifetime of happiness, health and many thrilling roller coaster rides together," a rep for the park told Fox 5.
The park also gave the newcomer a shout out on social media and posted the first photo of him and his mom after delivery. "IT'S A SIX FLAGS BABY BOY! We were thrilled to announce little Mathew at Hurricane Harbor on Monday afternoon. Congrats," Six Flags Over Georgia tweeted Tuesday.
Mathew is only the second child to be born at one of Six Flags' 25 locations in 51 years.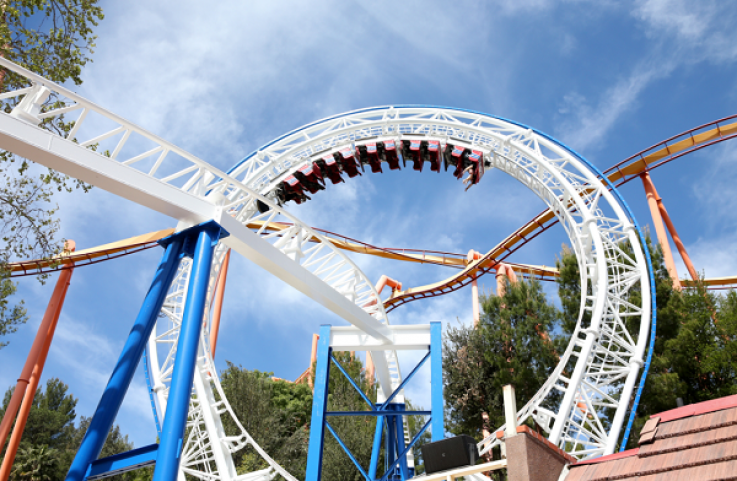 Elsewhere, a baby in Texas managed to bag her family some free chicken after being born at a Chic-fil-A.
Maggie and Robert Griffin were en route to University Hospital San Antonio, where Maggie was expected to give birth, when they made a stop at a local Chic-fil-A to drop their other children off with friends. Upon the couple's arrival, Maggie Griffin went into labor and ended up delivering a baby girl in the restaurant's bathroom with the help of her husband and a few of the establishment's employees.
The Stone Ridge Chic-fil-A announced the birth of the little girl, named Gracelyn Mae Violet Griffin, on Facebook on July 18. "We not only deliver food, but we help deliver babies. This sweet little girl made her grand entrance last night at our very own location. Mommy and Baby are doing well," the post read.
In honor of Gracelyn's birth, the owner of the Stone Ridge Chic-fil-A gifted the family a year of free food and offered Gracelyn the opportunity to work at the location when she's old enough to get a job.
Woman Gives Birth at Six Flags in Georgia And Her Son is Offered Free Rides For Life | Culture