Police Recover Six Guns at Umpqua Community College, Seven at Gunman's Home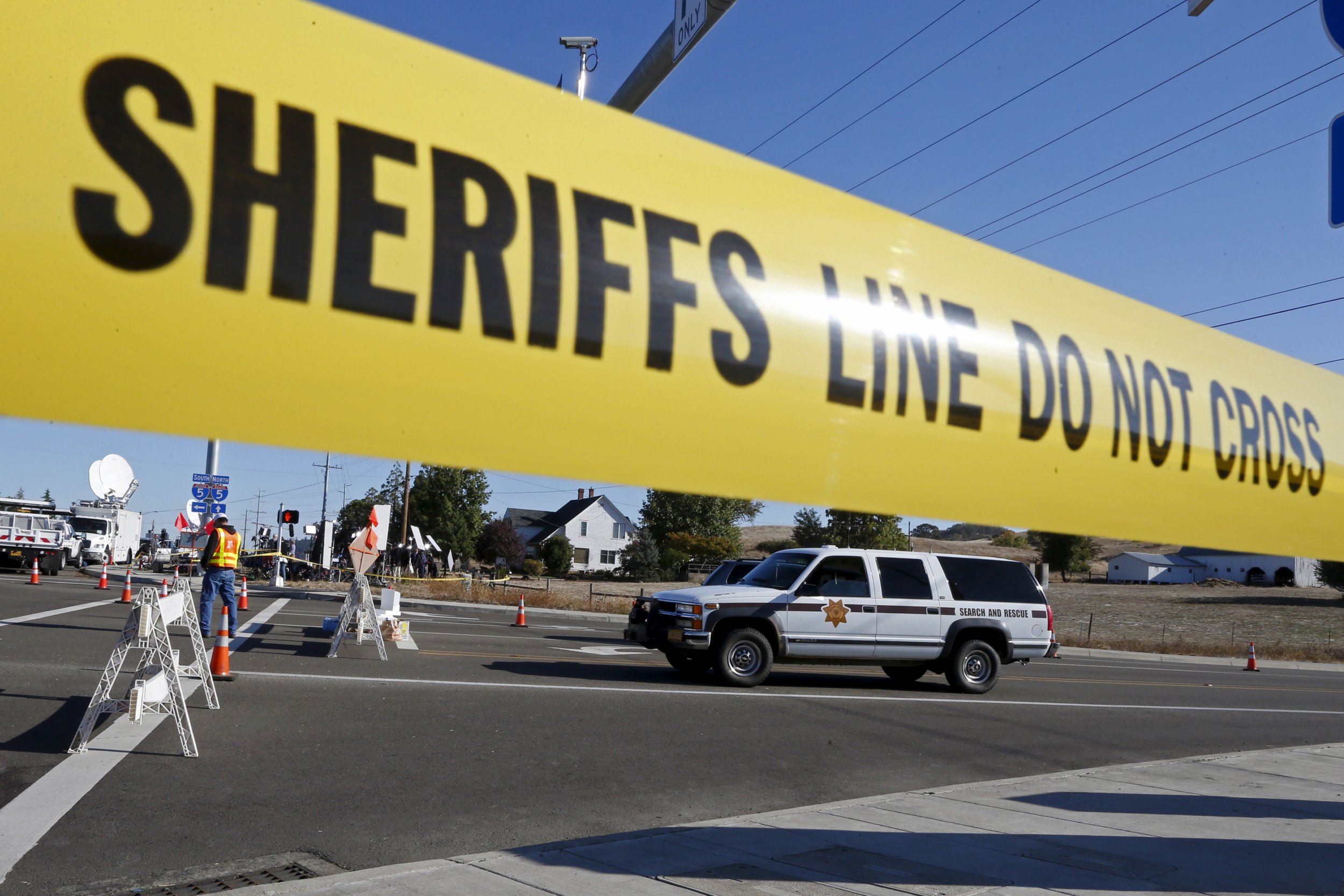 Updated | Police have recovered 13 weapons linked to the suspect in Thursday's deadly mass shooting at Umpqua Community College in Roseburg, Oregon, authorities told reporters Friday.
Officials found six of the weapons at the college and seven at the suspect's home, including two pistols, four rifles and one shotgun, Assistant Special Agent in Charge Celinez Nunez said at a Friday press conference. Police also recovered steel plates, a flack jacket and five magazines.
Nine people were killed and seven were injured during the shooting.
Nunez said "some" of the weapons were purchased by the shooter.
"Firearms are popular in most households," said the local sheriff, John Hanlin.
He said his office won't identify the shooter, and referred reporters to the Oregon State Medical Examiner's Office. Earlier, law enforcement sources told CBS News the gunman was 26-year-old Chris Harper Mercer, who died in a shootout with authorities.
Dan Gross, president of the Brady Campaign to Prevent Gun Violence, on Friday called on Americans to hold their elected representatives responsible for action to prevent gun violence.
"'We're sorry for your loss' is not enough," he told reporters on a media call. "The bottom line is nothing is going to change until we, the American people, demand that our elected leaders in Congress put our safety ahead of the interests of the corporate gun lobby that too many of them are currently putting first right now." The organization works to get Congress to extend background checks to all firearms sales, including at gun shows and on the Internet.
Umpqua's campus remained closed on Friday. It could reopen early next week.
This story has been updated to include information from Gross.