Six Kids With BB Gun Caught Driving Stolen Car, Try to Evade Police
It was a joyride with a not-so-joyful ending.
Six kids between the ages of 11 and 15 years old were caught in a stolen car in St. Paul, Minnesota on Friday, The St. Paul Pioneer Press reported. They were also in possession of a BB gun. When police attempted to pull them over, the driver, a 15-year-old girl, ignored the sirens and flashing lights. She managed to evade a "tire-deflation device" before accelerating and crashing into another car on the road.
At roughly 5:45 PM that day, officers caught sight of a Toyota Camry that had previously been reported stolen, according to the Press. They followed the Camry for some time before signaling the driver to pull over. However, she instead took off in the opposite direction at an estimated speed of 40 miles per hour.
The resulting car chase was short-lived, as the driver abruptly collided with another vehicle. She and her five passengers—three 11-year-olds and two 13-year-olds—exited the Camry and ran, the Press reported. However, they were immediately apprehended by police.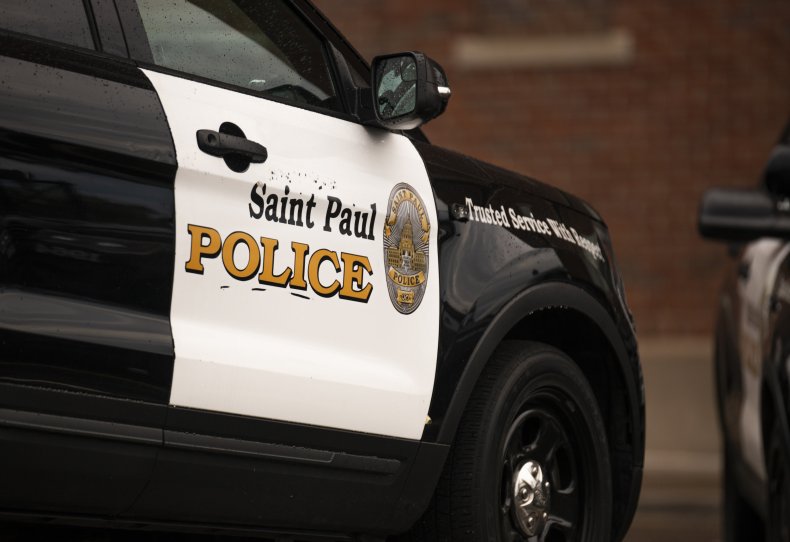 The driver of the other vehicle involved in the collision was not harmed, said police.
Once captured, all six kids were examined by medics before police took further action. While the three 11-year-olds and one of the 13-year-olds were remanded into the custody of what the Press refers to as "responsible adults," the other 13-year-old, a boy, and the 15-year-old girl were booked into the Juvenile Detention Center for possession of a BB gun and motor vehicle theft and fleeing police, respectively. Under Minnesota law, carrying a BB gun, shotgun, or rifle in a public place without a permit is a gross misdemeanor.
None of the six were identified, presumably because they are minors. Their actions were discussed at length on the subreddit r/saintpaul, where the Press article was shared on June 5.
"Lucky they didnt get shot..." one commenter wrote.
"Kids do stupid s**t. It happens," a second Redditor said.
"Yeah, like steal gum and lipstick from Walgreens. Not cars!!" another replied.
Incidents of this nature have, in fact, happened before. In April 2018, a stolen Toyota Sedan carrying seven kids between the ages of 12 and 14 flipped over on railroad tracks in Pompano Beach, Florida, killing two and injuring the remaining five. One of the dead was identified as 12-year-old Chayanna "Cha Cha" Nesmith, according to The Sun-Sentinel. Nesmith's 13-year-old sister was also in the car at the time of the crash.