Six Scientists Researching Cheetahs in Iran Accused of Being American Spies, Sentenced to Up to a Decade in Prison
Six researchers for the Persian Wildlife Heritage Foundation (PWHF), an Iranian conservation organization, were found guilty of spying Wednesday by a court in Tehran.
Arrested in 2018, the researchers were accused of spying on Iran for other countries by the intelligence branch of the Islamic Revolutionary Guard Corps for allegedly conducting military espionage while using the PWHF as a front. As part of their research, the scientists used cameras to keep track of endangered animals.
"It's unfortunate that my friends, who led their lives in service of the environment and wildlife conservation, had any charges made against them to begin with," said Mehran Seyed-Emami, the son of PWHF's managing director who died in custody in 2018, "but even more surprising that they have received an exaggerated sentenced despite the fact that not a single shred of evidence...has been produced."
Mehran Seyed-Emami's father, Kavous, was arrested at the same time as the other scientists. Kavous Seyed-Emami's death was ruled a suicide, but his family has asked for an independent investigation.
Verdicts were allegedly handed down with no legal counsel present. Four of the researchers were charged with "corruption on Earth" which carries the death penalty.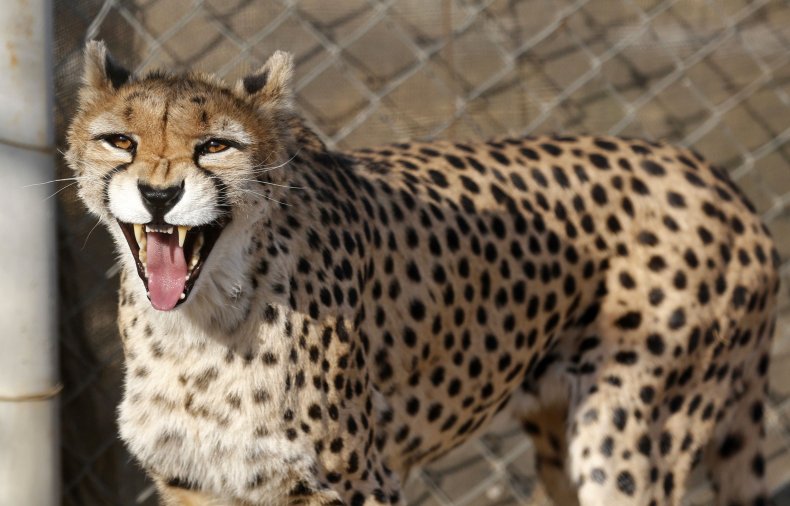 Arrested researcher Niloufar Bayani told the court she had been tortured both psychologically and physically in order for her to make a confession, which she later retracted. Bayani said she was threatened with beatings, hallucinogenic drugs and the pulling out of her fingernails, according to Amnesty International. She received a 10-year sentence.
Bayani graduated from Canada's McGill University in 2009. Canada's government is "deeply concerned" by Bayani's sentencing, according to the Montreal Gazette.
"Canada is committed to holding Iran to account for its violations of human and democratic rights," said Global Affairs Canada spokesperson Angela Savard. "That is why Canada led a resolution at the U.N. last week calling on Iran to comply with its international human rights obligations."
Scientist Morad Tahbaz also was sentenced to 10 years. Both Taher Ghadirian and Hooman Jokar were handed eight-year sentences while Amirhossein Khaleghi and Sepideh Kashani got six-year sentences. Two other incarcerated researchers, Abdolreza Kouhpayeh and Sam Radjabi, have yet to receive their sentences.
Scientists worldwide were shocked and angered when the PWHF researchers were arrested.
"The protection of threatened biodiversity...should, and must, transcend politics," wrote professor of conservation scientist at the Zoological Society of London Sarah Durant. "The conservationists currently imprisoned are some of the leading wildlife conservationists in Iran. Before their arrest, their commitment to wildlife conservation had been making a real difference to Asiatic cheetah conservation."
Executive director of the Center for Human Rights in Iran Hadi Ghaemi spoke out against the researchers' "unlawful arrest, their cruel and inhuman treatment in prolonged solitary confinement, the denial of their due process rights, and their sham convictions and sentencing, without evidence or regard for the requirements of law."