Six Shot at Florida Protest Party Focused on 'Inequitable Narratives'
A shooting in Florida early Saturday morning left six people injured, after chaos broke out at a block party where people gathered to protest "inequitable narratives."
Kenuel Gates said he had organized the event, called "Next Generation All Gas," partly in response to a party that reportedly took place in Williston, Florida, last weekend.
"Not sure how many officials knew about it but there was a party last weekend where a group of white kids had...a brawl and a shoot out," Gates told WCJB-TV. "But the police were out stopping people in traffic keeping people out of what they thought was a block party in East Williston."
East Williston is a historically Black neighborhood, according to WCJB-TV.
Levy County sheriff's officers had responded to calls that an August 28 party ended with a shooting. One person, a 17-year-old male, was later arrested by Marion County sheriff's officers. The teenager is currently being held in a juvenile detention center on firearms-related charges, but is suspected of shooting another in the stomach, WCJB-TV reported.
Gates used this example as evidence of what he called "inequitable narratives."
"No one called [the alleged shooter] a thug, nobody counted how many people were at the house party they had," Gates told WCJB-TV. "But when it comes to the East side of Williston there's always 5,000 people, 3,000 people and there's always drugs and guns involved."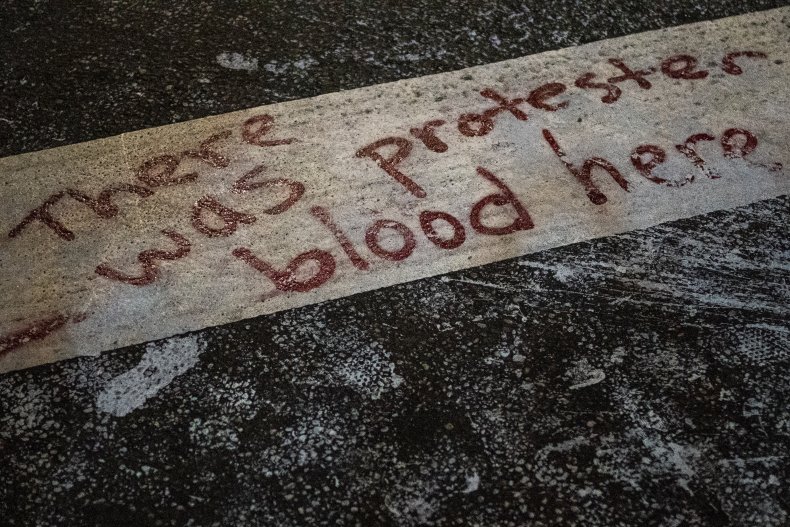 Ahead of the Friday night event, Gates insisted that his protest party would remain peaceful.
"There's no need for weapons. I'm not about violence, I don't promote violence we'll keep it peaceful," he said. "Even to the residents in the area we'll be a little noisy so don't take it personally but this is something that needs to happen. It may hurt the heart but we're going to fix the sight."
At around 3 a.m., however, Levy County sheriff's officers responded to calls of a shooting in the area where the block party occurred, Lieutenant Scott Tummond, the office's spokesman, told WCJB-TV.
Witnesses reported that a fight broke out just before the shooting, and detectives believe "multiple cell phone videos may exist" that capture the incident, according to a press release from the Levy County Sheriff's Office (LCSO).
Responding deputies described the scene as chaos. All six of the victims either took themselves or were driven by someone else at the party to nearby hospitals, and one victim was in serious condition. There could be more victims, Tummond said.
No one is currently in custody, WCJB-TV reported. Newsweek contacted the LCSO for further comment, but did not hear back in time for publication.