Six Wineries (and One Brewery) to Visit in Sonoma County
The best spots for wine tasting in California's wine country
Napa Valley is synonymous with California wine country, so it's easy to forget Napa's neighbor, Sonoma County. Packed with small local wineries, amazing cuisine and breathtaking views, Sonoma County is an obvious choice for those looking to enjoy the beauty of California, all with a glass of wine in hand.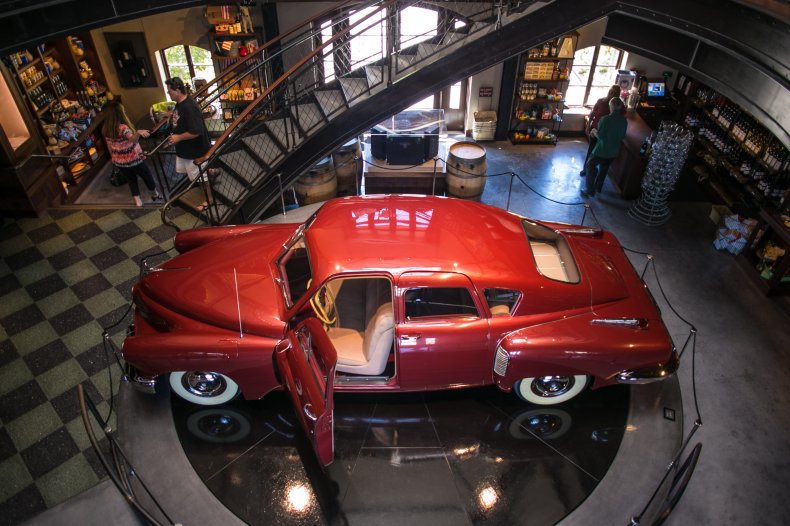 Francis Ford Coppola is known as a world-renowned director of films like the Godfather trilogy, but Sonoma County locals also know him as the owner of a must-visit winery. Coppola is not only a tasting room, but an adult theme park worth a whole days visit. The winery has multiple bars and tasting rooms to hop between, and every wall is packed with movie memorabilia. You can even bring the kids and spend the day next to the pool, or rent out a cabana. Nothing is more relaxing than lounging next to the pool, chilled glass of white wine in hand while looking out over the hills and valley below.
Must Try: Director's Cut wines
300 Via Archimedes, Geyserville, CA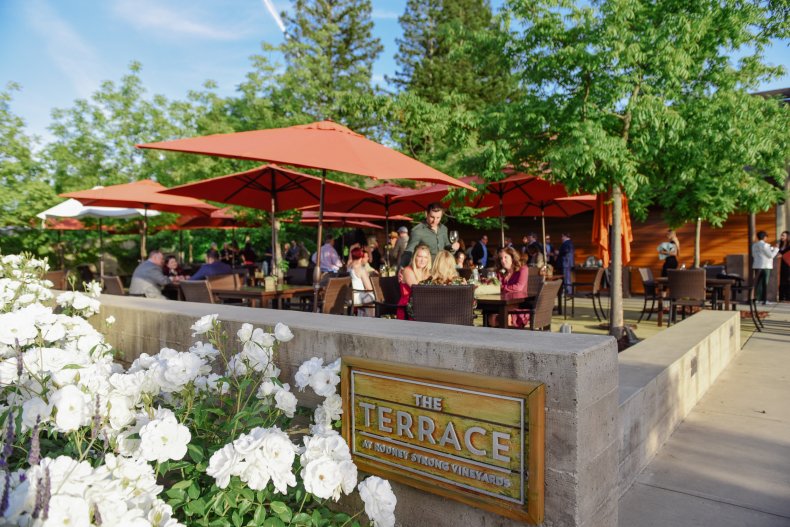 Rodney Strong's tasting room is located at the center of wine tasting, in the small town of Healdsburg. Options for tasting include food pairings such as the surprising combination of wine and pizza. Rodney Strong is a destination in the summer time for their concert series on the outdoor lawn. The concerts draw big names like Rick Springfield, and attendees can sip wine on a blanket while enjoying a great concert.
Must Try: Upshot White Wine Blend
11455 Old Redwood Highway, Healdsburg, CA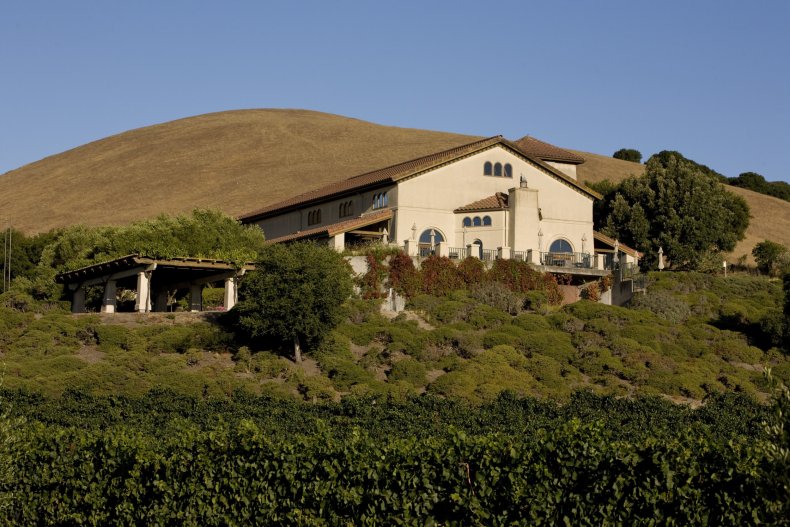 Gloria Ferrer is known for their sparkling wines (we can't call it Champagne unless it's from the region in France, but close enough), and a terrace overlooking local vineyards. Tastings come with food pairings, or go for a guided tour to learn about the making of sparkling wine. The winery is only a 15 minute drive outside of the town of Sonoma, where you can see Mission San Francisco Solano, which was founded in 1823.
Must Try: Bubbles and Bites flight
23555 Highway 121, Sonoma, CA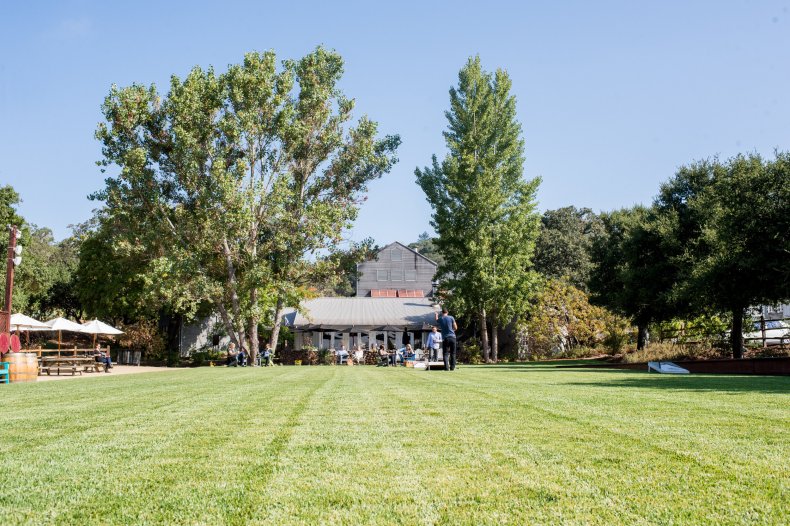 Nestled in the tiny town of Glen Ellen, Imagery Estate Winery is worthwhile any time of year. The wood and stone interior is great for a cozy tasting of red wine in the winter ( they are known for their exotic red blends), while the patio and lawn are great for a refreshing glass of white in the summer. Known as a family winery, Imagery's winemaker, Jaime Benzinger was awarded 2019 Best Woman Winemaker by International Women's Wine Competition.
Must try: Barbera Upper Ridge
14335 Hwy 12, Glen Ellen, CA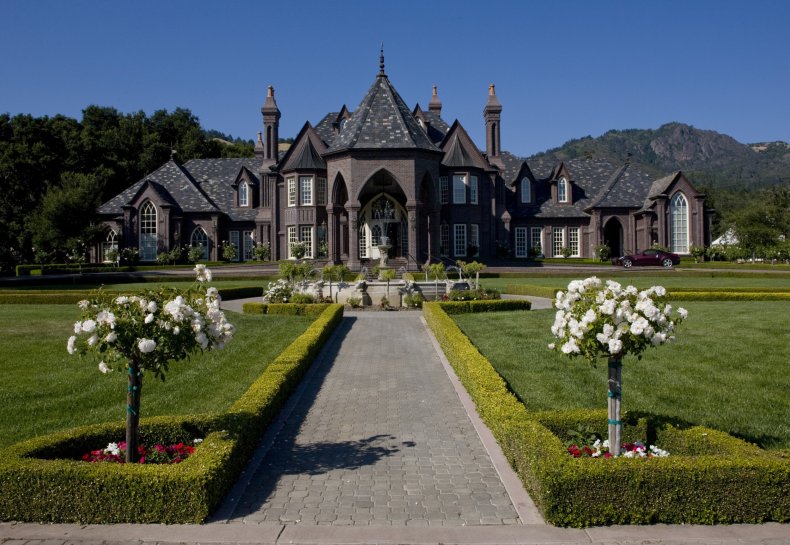 Highway 12 heading east from Santa Rosa is lined with wineries, but your eyes will immediately go to Ledson Winery. That's probably because it looks like a gothic castle. Built in 1989 but appearing far older, the building was originally intended to be the Ledson family home. It is now used for the wine tastings, and the architecture, intricate hardwood floors and cathedral windows are nearly as exciting as the wine.
Must Try: Stagecoach Vineyard Cabernet Sauvignon
7335 Highway 12, Kenwood, CA
One of the best kept secrets from Sonoma County, A. Rafanelli wines are not available in stores. Wine is released once a year in May and priority is given to the Mailing List members. Other orders can be made through appointment at the winery or over the phone, but there is only so much they sell. Getting on the mailing list is in high demand, and tends to be over a year wait. All the exclusivity is for good reason though, since A. Rafanelli wines are known for being some of the best red wine around.
Must Try: 2016 Merlot
4685 West Dry Creek Road, Healdsburg, CA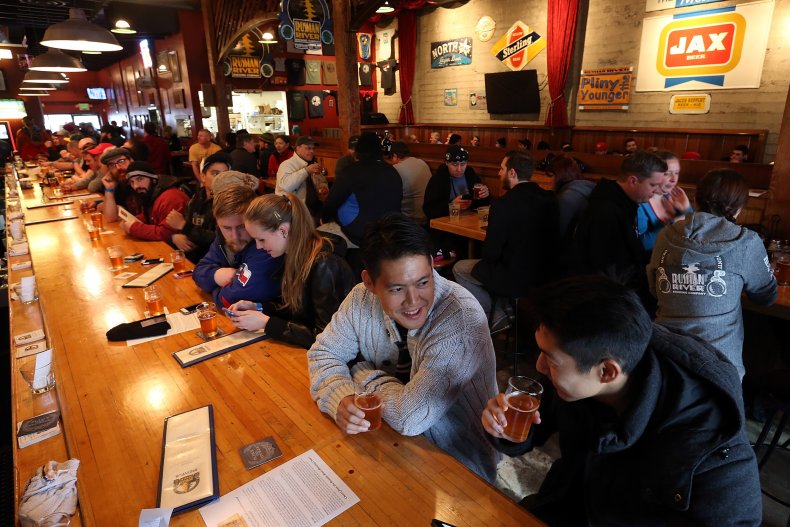 Wine isn't the only thing that Sonoma County does well. Lagunitas is now available across the country, but originally hails from Petaluma, Sonoma County. Another, lesser known brewery is Russian River. Their beer isn't easily purchased outside California, so visiting the brewery and restaurant in downtown Santa Rosa is a must. Pliny the Younger draws crowds every year when it is available for two weeks. If you don't want to wait in line (people way all day for a pint!) a normal Friday night offers a wide range of beer and delicious brew pub fare.
Must Try: Consecration (Sour ale aged in cabernet barrels)
725 4th Street, Santa Rosa, CA