Six-Year Battle Between Rival Airports Over Shared Name Finally Ends
At least six years after it began, the bitter dispute between Orlando International Airport (MCO) and the now-former Orlando Melbourne International Airport (MLB) over the similarity of their respective names has been resolved.
Per the terms of the settlement, MLB will flip-flop the first and second words in its name—to Melbourne Orlando International Airport—to more clearly differentiate itself from MCO. In addition, MLB will be required to revise its branding and trademarks to reflect the change, according to Florida Today.
Speaking at a Wednesday meeting, MLB Executive Director Greg Donovan called the negotiations "long, aggravating and expensive," according to another Florida Today article.
Rob Himler, MLB's manager of marketing and communications, said that references to "Orlando" in MLB advertising date to the 2000s.
"We have been using Orlando Melbourne International Airport in our logo in our marketing efforts and online since 2008 for outer markets," he told Newsweek. "The current logo was introduced in 2015 and used in all markets both outer markets and local markets."
The two airports are separated from each other by a distance of about 70 miles. While MCO serves the theme park hub Orlando, which consistently ranks among the country's top tourist destinations, MLB is based in the lesser-known city of Melbourne. In fact, it was known as Melbourne International Airport until 2015.
That year, aviation officials changed the airport's name from Melbourne International Airport to Orlando Melbourne International Airport in a bid to bolster the local tourism industry, according to the Associated Press (AP) via The Tampa Bay Times.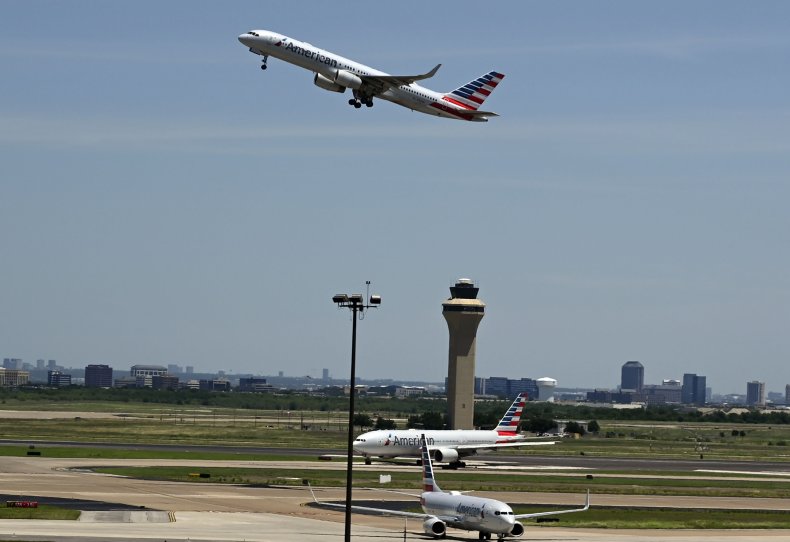 But the change ruffled more than a few feathers. In March 2019, the Greater Orlando Aviation Authority (GOAA), which oversees MCO, sued the Melbourne Airport Authority (MAA) for trademark infringement and false advertising, according to Florida Today. The suit stated that the name change was designed to mislead customers into thinking that they were booking a flight to the city of Orlando rather than the city of Melbourne.
Specifically, GOAA attorneys alleged that Melbourne had "engaged in a series of actions that are designed to confuse consumers into thinking MLB is GOAA to divert GOAA's air travel customers to MLB," according to Florida Today.
However, Donovan took issue with GOAA's claim. Describing the term "Orlando" as a "geographic identifier," he characterized its inclusion in the name "Orlando Melbourne International Airport" as an attempt to provide a point of reference for out-of-staters rather than an attempt to catfish them.
"Yes, we know where Melbourne is. Many people in Florida know where Melbourne is. But if you go to Minnesota, you go to the Midwest, you go to some portions of the Northeast—and you certainly go to Canada or to Europe—people do not affiliate Melbourne with Central Florida," he said.
GOAA and MAA were unable to come to a resolution at a previous mediation session in August of 2017, according to Florida Today.