Six-Year-Old Boy Among Four Family Members Gunned Down by Masked Suspect Outside Texas Steakhouse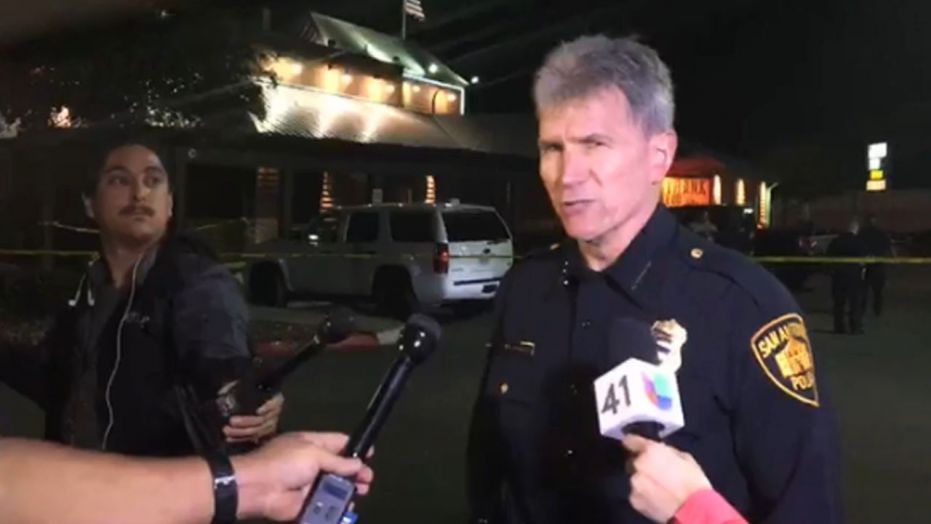 A masked suspect shot a six-year-old boy and three adult family members outside a San Antonio steakhouse Sunday night.
Two of the adults shot in the attack in a parking lot outside the Texas Roadhouse restaurant are in a critical condition, police said.
The boy, who was shot in the leg, is in a stable condition. The adults are all in their 20s.
The suspect remains at large.
Police said the suspect opened fire about 15 feet from the front of the restaurant at around 8.40 p.m. local time, emptying the magazine of the firearm. CBS affiliate KENS-TV reported that a semi-automatic handgun was used, and one round penetrated the restaurant's wall.
All of the victims were related, police said.
"The folks were waiting outside to eat when the shooting occurred," San Antonio Police Chief William McManus said.
"We do not believe that this shooting was random."
According to WEN-TV, investigators believe that a family "violence situation" lies behind the attack.