Six Young Iranians Receive Prison Sentences and 91 Lashes Each for Pharrell Williams Tribute Video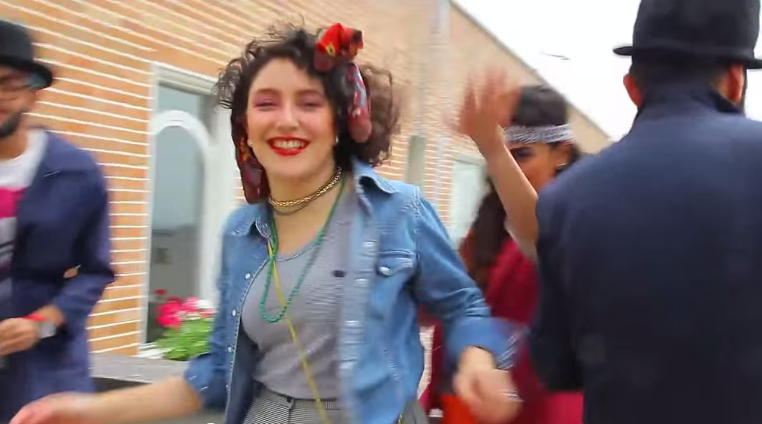 Six young Iranians were handed suspended sentences of 91 lashes and six months in prison for obscene behaviour for creating a singalong video to Pharrell Williams's hit song, "Happy" featuring unveiled Iranian women.
The sentences were announced on Wednesday. According to The International Campaign for Human Rights in Iran, the mixed group was found guilty of "participation in the making of a vulgar clip" and "illegitimate relations between members."
Five of the participants were handed six-month suspended jail sentences, while the director reportedly received a one-year suspended prison term. Each group member was sentenced to 91 lashes.
Following their arrests this year, the group had appeared on Iranian state-run TV saying that they regretted making the video, and that it was never meant to be posted online."They had promised us not to publish the video," one of the female participants said on the show. However, some human rights activists have claimed that the televised statements may have been an instance of Iranian state TV's common practice of airing confessions made under duress and presenting them as legitimate interviews.
"Fortunately, the sentences were suspended," the group's attorney, Farshid Rofugaran, told IranWire on Wednesday.
"A suspended sentence becomes null and void after a certain period of time," Rofugaran explained. "When it's a suspended sentence, the verdict is not carried out, but if during this period a similar offense is committed, then the accused is subject to legal punishment and the suspended sentence will then be carried out as well."
The video, entitled "Happy we are from Tehran", which showed three women without veils singing the hit, along with three men in locations around the city, was posted online in April and garnered more than 165,000 views before it was brought to the attention of the Iranian authorities in May and taken down. However, copies of the video have continued to circulate.
News of their arrest sparked international outrage, with Williams himself calling for their release via social media. "It is beyond sad that these kids were arrested for trying to spread happiness," he wrote on Facebook.
Iran has been condemned for harsh sentencing in recent weeks. The incarceration of Ghoncheh Ghavamiin, a former SOAS law student, who is currently being held in Tehran's notoriously brutal Evin prison for attending a segregated volleyball match, has drawn widespread criticism from the international community.