Sixers Owner's Letter Defends Meek Mill as Philadelphians Plan Rally to Support Rapper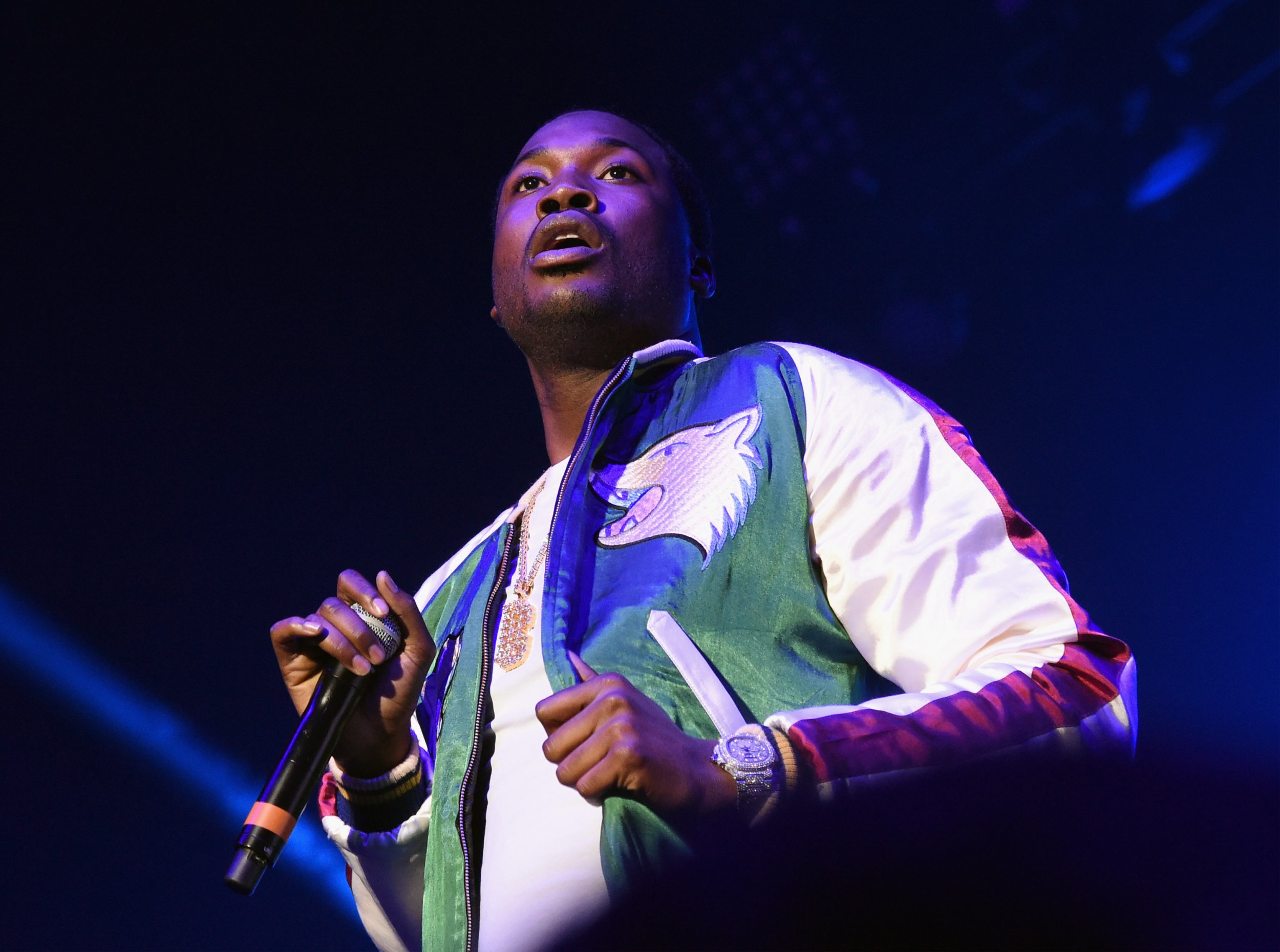 The co-owner of the NBA's Philadelphia 76ers became the latest high-profile voice to support rapper Meek Mill after he was sentenced to two to four years in prison last week.
Michael Rubin, who is also the executive chairman of the apparel company Fanatics and the co-owner of the NHL's New Jersey Devils, penned a letter to Judge Genece E. Brinkley, who handed down the sentence after Mill failed a drug test and violated travel restrictions set out by probation. The letter was obtained and published in full by Sports Illustrated.
While acknowledging Meek has made mistakes, Rubin wrote that the rapper has made real growth as a person over the four years he has known him. He added that the rapper has also engaged "in quiet acts of charity," such as headlining a Sixers gala for free, helping to raise nearly $1 million.
"Please know that I am devoted to his future and to making sure he accomplishes the goals you set forth for him," Rubin wrote, in part. "He not only has a bright future but also a unique opportunity to inspire young men at a time when others are tearing them down. I would hate to see him incarcerated for these violations. I truly believe that such a sentence would destroy his future."
Rubin's letter comes as fans of the rapper planned to rally in support of Mill on Monday in Philadelphia, the rapper's hometown. It is scheduled for 5 p.m. outside Philadelphia's Criminal Justice Center. The Philadelphia Eagles' Malcolm Jenkins and NBA Hall of Famer Julius Erving are expected to attend the rally, according to local TV station WTXF.
"Our criminal justice system has failed Meek Mill and millions of others like him. We stand for justice," read a poster for the rally tweeted by the Roots' Tariq Trotter, also known as Black Thought.
Mill has also found support beyond Philadelphia. Jay Z has chimed in on the sentence, calling it "unjust and heavy handed." Probation officers, attorneys, legal experts and members of the community urged Judge Brinkley that no prison time was necessary in Mill's case. So when she handed down the two-to-four-year sentence, it took many by surprise.
The rapper's lawyer, Joe Tacopina, says he plans to file a motion to have Brinkley removed from the case. He claims that the judge was "enamored" with the rapper, which led to the harsh sentence.