Sixers Rookie Loses 20 Pounds after Food at Team Facility Might Have Triggered Allergic Reaction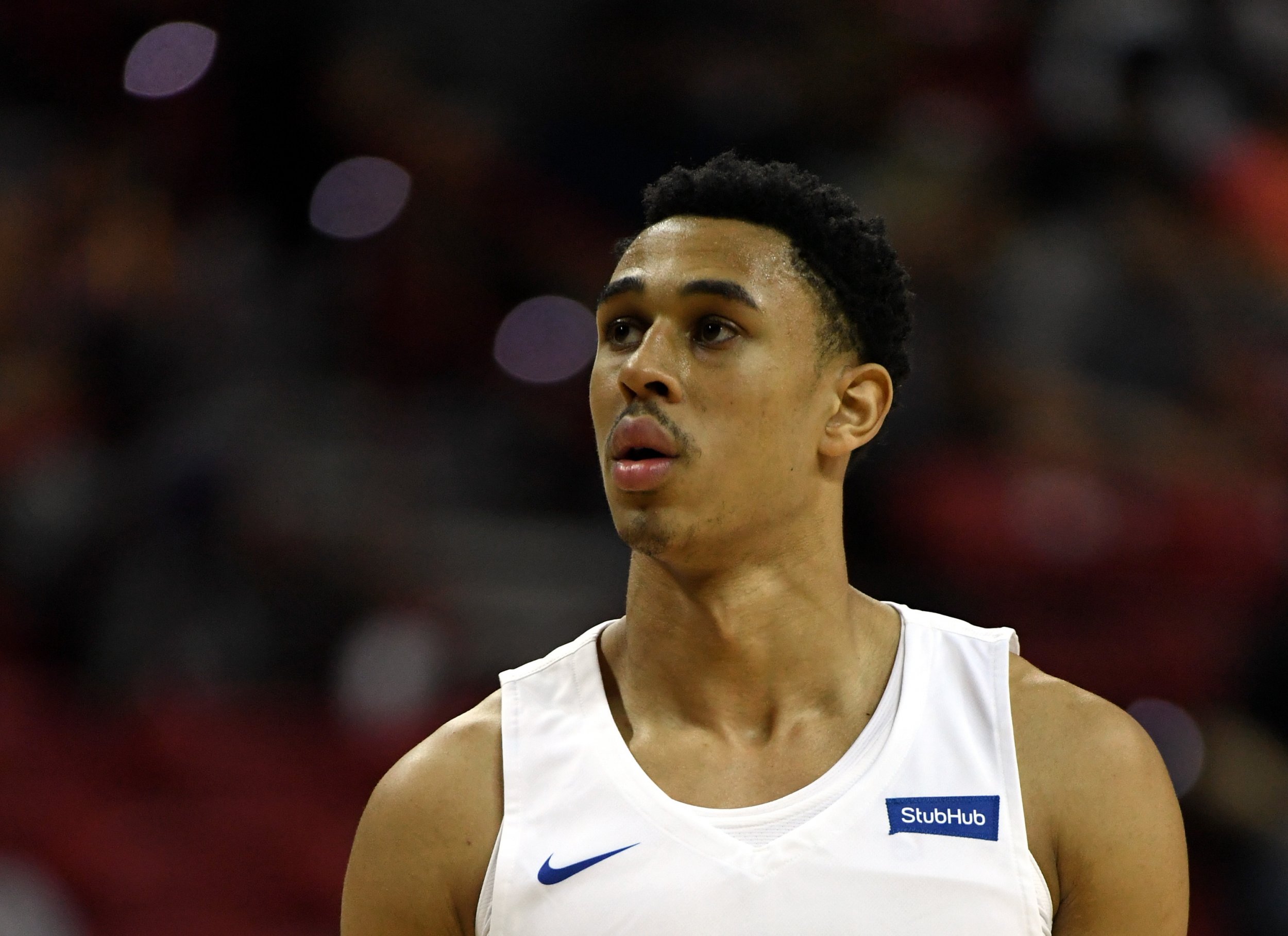 The Philadelphia 76ers appear to be a magnet for medical issues these days. Less than a day after it was revealed Markelle Fultz will be seeing a shoulder specialist to shed light on the issue that affects his shooting stroke, it has emerged that Zhaire Smith has suffered a severe weight loss due to an allergic reaction.
According to The Ringer, the rookie has lost some 20 pounds—on their official website, the 76ers list Smith as weighing 199 pounds—and is considered as "being in danger" of not playing at all this season, contrary to reports that suggested he could be back on the court next month.
Team sources were quoted as saying that Smith has a severe peanut allergy and prepared his food individually. However, they were not aware the guard was also sesame-intolerant and there is the possibility he might have eaten something at the Sixers' training facility, which could have caused a reaction.
Chosen with the Sixers with the 16th overall pick in the 2018 draft, Smith has not played a single minute of regular season after undergoing foot surgery in August. On September 27, the team issued a press release stating that the former Texas Tech student had "underwent a successful thoracoscopy surgery" to "address an issue that stemmed from an allergic reaction to a food product."
Thoracoscopy is a minimally invasive surgical procedure in which a thin, lighted scope with a video camera is inserted into the chest through a small incision.
The food-related issue appeared to have been resolved and Smith was listed out because of his foot injury on two separate occasions, on October 22 and then four days later.
On November 9, however, the Sixers released another press release to explain Smith was in fact still suffering from an allergic reaction.
"Zhaire Smith is recovering well after receiving additional medical treatment for complications derived from the allergic reaction that initially required a thoracoscopy," the organization said in a statement.
Smith and Fultz are just the latest examples of the Sixers' peculiar penchant to be less than forthright when it comes to disclose injuries to their players.
Jahlil Okafor, Jerryd Bayless, Nerlens Noel and Ben Simmons have all walked a similar path under former Sixers general managers Sam Hinkie and then under his successor Bryan Colangelo.
The latter was replaced by Elton Brand in September but it appears the pattern is continuing.