Syria War Death Toll Hits 321,000 With Further 145,000 Missing: Monitor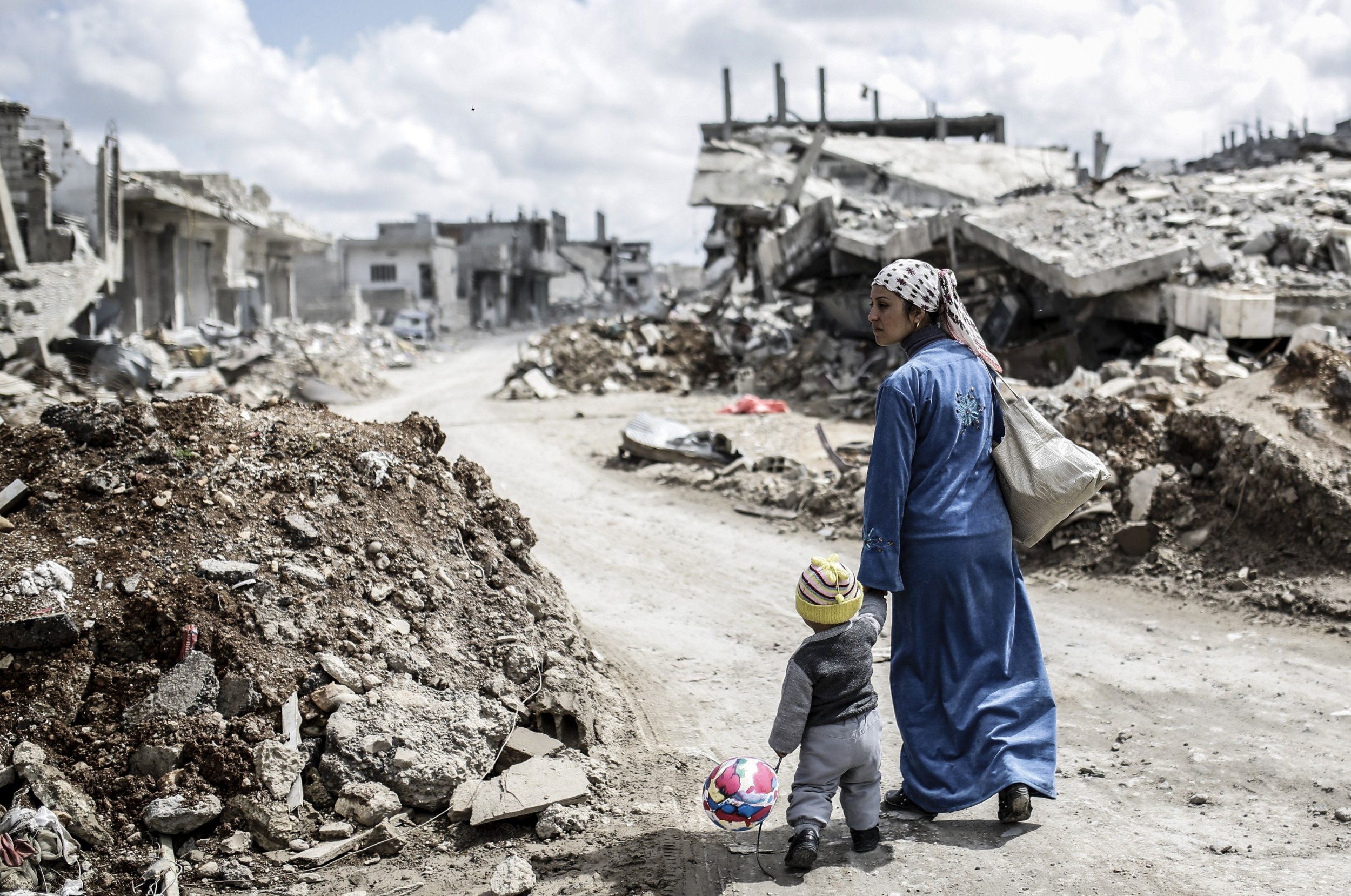 The war in Syria has left more than 465,000 people dead or missing, the Syrian Observatory for Human Rights (SOHR) reported Monday.
The U.K.-based monitoring group, which uses a network of sources on the ground in Syria, said that 321,000 people, including 96,000 civilians, had died as a result of the conflict since it began six tears ago. A further 145,000 are reported missing.
The war began with anti-government protests calling for greater democracy on March 15, 2011. It has obliterated Syria's population, leaving more than half of the country's pre-war population internally or externally displaced, and has given rise to the Islamic State militant group (ISIS), chemical warfare, starvation, torture and executions.
SOHR said the regime of Syrian President Bashar al-Assad was responsible for the deaths of 83,500 civilians. It said the regime had killed more than 27,500 people in airstrikes alone, and 14,600 through torture. Reports of summary executions in Aleppo, which the regime recaptured in December 2016, also emerged.
The Assad regime has denies allegations that it has killed thousands in torture prisons and used chemical weapons, such as nerve agents VX and sarin. Russia, which is supporting Assad's regime with air power, denies targeting civilians.
Observatory chief Rami Abdelrahman says the figures show the devastation the conflict has brought to the Syrian people, criticizing world leaders for a failure to act.
"The international community is now focusing on the fight with ISIS. But the revolution in Syria did not start about ISIS, it started with Syrian people whose democracy was repressed," he tells Newsweek. "Now nobody is talking about democracy, we only talk about how we fight ISIS."
Read more: Why the war in Syria is only the beginning
Abdelrahman says he prays for the day that he does not have to monitor the war anymore, and speaks of the dangers of detailing what he says are crimes of the various parties in the conflict.
"Maybe tomorrow we don't see anymore people killed, or more children killed, or people leaving the country. It's not happened but, still, we fight until we reach democracy in Syria. We must continue to work," he continues.
"We are under pressure from everybody in Syria, not only the Syrian regime or jihadists. Everybody supporting the regime is not happy when you are publishing the crimes in Syria."
Rebels, who mostly use shelling against the regime and allied forces, have been responsible for the deaths of 7,000 civilians, the monitor said.
ISIS, which still retains control of the eastern city of Raqqa and much of the eastern province of Deir Ezzor, has killed more than 3,700 civilians. The U.S.-led coalition has killed 920 civilians and Turkey more than 500 civilians, SOHR said.