Sixth-Graders in Alabama Write Wills in Case They Die in School Shooting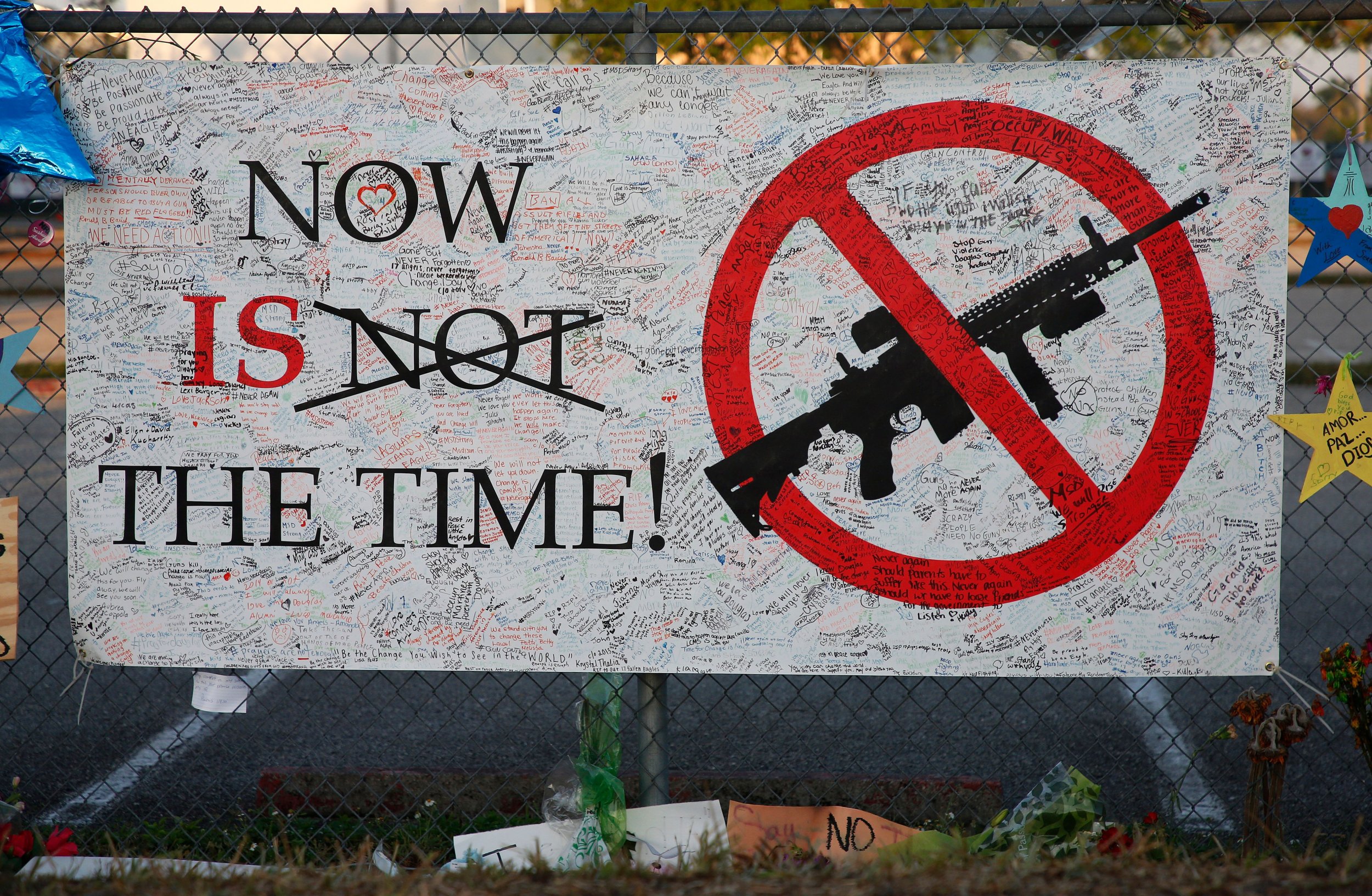 In the wake of the Florida school shooting that saw 17 students and teachers killed last month, one sixth-grade student's mother was left heartbroken after she discovered that her son had penned a "last will and testament" after his middle school was faced with a threat of similar violence.
Sixth grader Javon Davies and a friend penned two separate wills on loose leaf paper, writing out who their most prized possessions would go to if they were killed in a shooting.
"Play Station 4, plus controllers, plus the games that go to it, my cat, my TV, my Xbox, and other stuff that goes to it, hoverboard." Those are the items Davies, who lives in Birmingham, Alabama, planned to leave to his best friend Cameron, WHNT News 19 reported.
The young boy told the broadcaster he decide to write the note after hearing his middle school had received a threat.
"It was just in case something happened to one of us because some kids get rowdy and might end up getting somebody shot or something," Davies said.
"I could not believe it. I mean my child is in the sixth grade. This is something he should not be thinking about," Davies's mother, Mariama, told WHNT.
She was driven to tears when she read another part of the note, where Davies said he wrote: "Dear family. I love you all. You gave me the clothes on my back and you stuck with me all the time. Love Javon."
Read more: Fifteen students arrested for threatening school violence after Parkland shooting
"It's really hard because he's so young. He just shouldn't have to go through that period because for what? He's in sixth grade. You have a lot ahead of you," Mariama said.
Davies's school is not the only one that has received threats of violence in the wake of the Feb. 14 shooting at Marjory Stoneman Douglas High School in Parkland, Florida.
There have been a string of arrests of students accused of threatening to attack schools in the U.S. since the mass shooting.
The Educator's School Safety Network, which tracks threats made against schools in the country, said it recorded a significant increase in the number of threats made per day since the Parkland shooting.
In recent weeks, schools in the U.S. have been receiving an average of 50 threats of violence per day, compared with 10 per day at the end of 2017.
Despite the widespread threats, Davies said he did not want to live in fear.
"I know it's going to be okay, because God's got me in his hands," he said.