Sixth Person Pleads Guilty to Using Stolen Identities to Obtain $2.4M in Car Loans
A sixth person has pleaded guilty to his role in a scheme that cheated $2.4 million from banks in multiple states and used stolen identities to obtain and attempt to obtain car loans, federal prosecutors said.
On Tuesday, Fernando Diaz, 34, of Haverhill, Massachusetts, pleaded guilty in U.S. District Court in Providence to conspiracy to commit bank fraud.
According to a statement provided by the U.S. attorney's office in Rhode Island, Diaz obtained a $50,000 loan through the use of a stolen identity of a Connecticut resident in December of 2017.
Prosecutors added that Diaz and other members of the scheme deposited and withdrew the money into a TD Bank account, opened under the same stolen identity. The scheme spanned multiple states, including Rhode Island, Connecticut, New Hampshire, Massachusetts and others.
Prosecutors also said Diaz admitted to applying for three online used car loans in June of 2019, falsely claiming he planned to purchase a 2016 Porsche Cayenne. According to the U.S. Attorney's office, each online application included forged documents, including fake bills of sale, car titles, pay stubs, proof of employment and other forged documents all created by a member in the scheme. Each car loan was roughly $35,000, $35,574, and $36,000.
The investigation was conducted by the Social Security Office of Inspector General and the United States Secret Service. Assistant U.S. Attorney William J. Ferland is prosecuting the cases.
Diaz is the sixth person convicted, including Roland E. Estrella, 33, the admitted ringleader. At least eight other people were named in the indictment.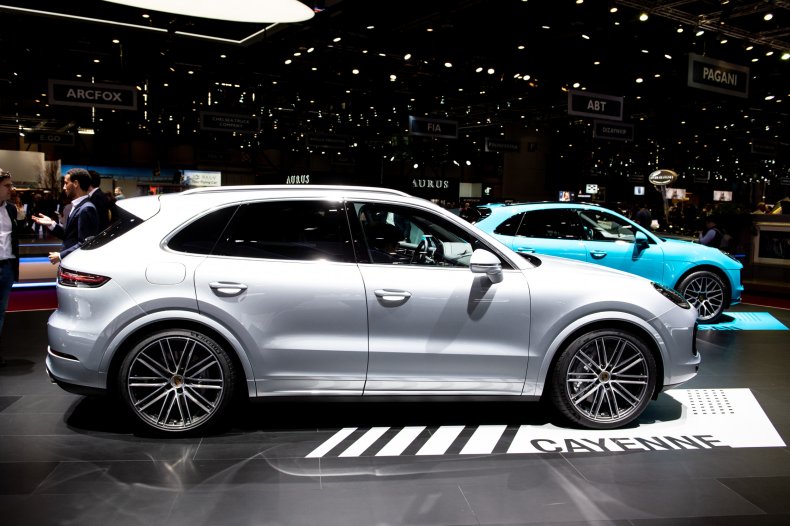 Estrella, who previously ran a used car dealership called Estrella National Auto LLC, in Lawrence, Massachusetts, was previously arraigned in 2020 and pleaded guilty in October.
He was charged with participating in a conspiracy scheme defrauding financial institutions in several states through stolen identities and fraudulent documents.
Estrella was first charged in December of 2019 as part of this ongoing investigation. A federal grand jury charged him with ten counts of conspiracy to commit bank fraud, aggravated identity theft, use of Social Security numbers and seven counts of bank fraud.
According to a statement released by Acting U.S. Attorney Richard Myrus, Estrella admitted he recruited others to file fake used car loan applications, open bank accounts under stolen identities to withdraw and deposit money.
Diaz's sentence is scheduled for April 5, while Estrella's is scheduled for March 24.
The Associated Press contributed to this report.