Sixto George Arrested by FBI Over Alleged $300,000 Extortion of Puerto Rico Official
The FBI has arrested a Puerto Rican radio producer who was involved in a government extortion scandal.
Sixto Jorge Díaz Colón, 52, also known as Sixto George, was arrested for allegedly trying to bribe over $300 thousand from officials of the government of Ricardo Rosselló.
A spokesperson for the FBI confirmed to Newsweek on Wednesday that a federal grand jury in the District of Puerto Rico returned an indictment Tuesday charging the former media producer with extortion and obstruction of justice during a federal investigation in San Juan, Puerto Rico.
Per the indictment, Díaz Colón attempted to extort a public official by securing a $300,000 payment and other things of value from the official in exchange for the assurance that certain Telegram messages containing damaging information about various public officials in the government would not be disclosed publicly.
When approached by the FBI on July 26, 2019, Díaz Colón is alleged to have deleted Telegram messages containing information about his involvement in the scheme, before surrendering his phone to the authorities.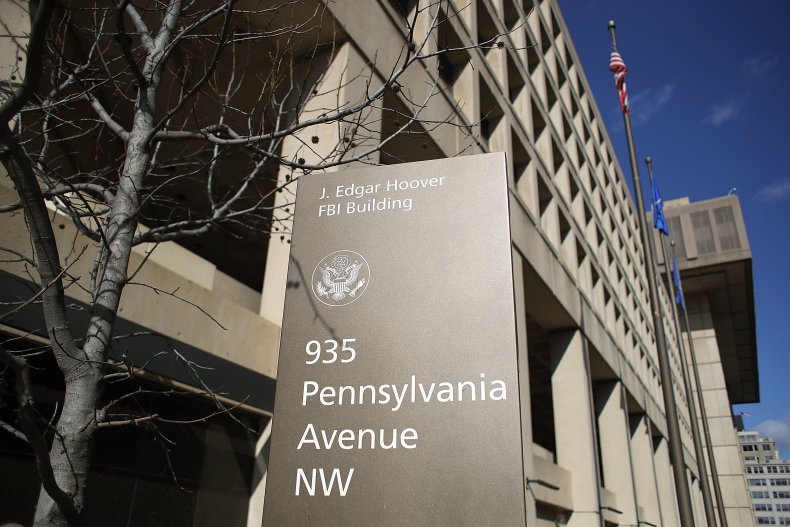 "As alleged in the indictment, the defendant sought to extort a public official of the government of Puerto Rico for his own financial gain, and then compounded his crime by allegedly destroying evidence of his involvement in the scheme when approached by the FBI," said Nicholas L. McQuaid, Acting Assistant Attorney General of the Justice Department's Criminal Division.
U.S. Attorney for the District of Puerto Rico, Stephen Muldrow said that Díaz Colón threatened to use his influence as a member of the media and on behalf of two public relations firms to destroy the reputations of public officials if they didn't comply with his requests.
"Make no mistake, the U.S. Attorney's Office and our partner agencies will prosecute those who attempt to extort others and obstruct justice to the fullest extent of the law," Muldrow said in a statement provided to Newsweek.
Special Agent in Charge of the FBI San Juan Field Office, Rafael Riviere Vázquez said that such forms of extortion will not be tolerated.
"Public corruption has many faces. Most often the subject will be a public official who has used his/her position for personal gain," he said. " "Sometimes, however, criminals will try to exploit the weaknesses of those who hold public office. This is also a form of public corruption and as any other form of corruption, it will not be tolerated."