All-Male 'Women's Empowerment' Panel Canceled Amid Controversy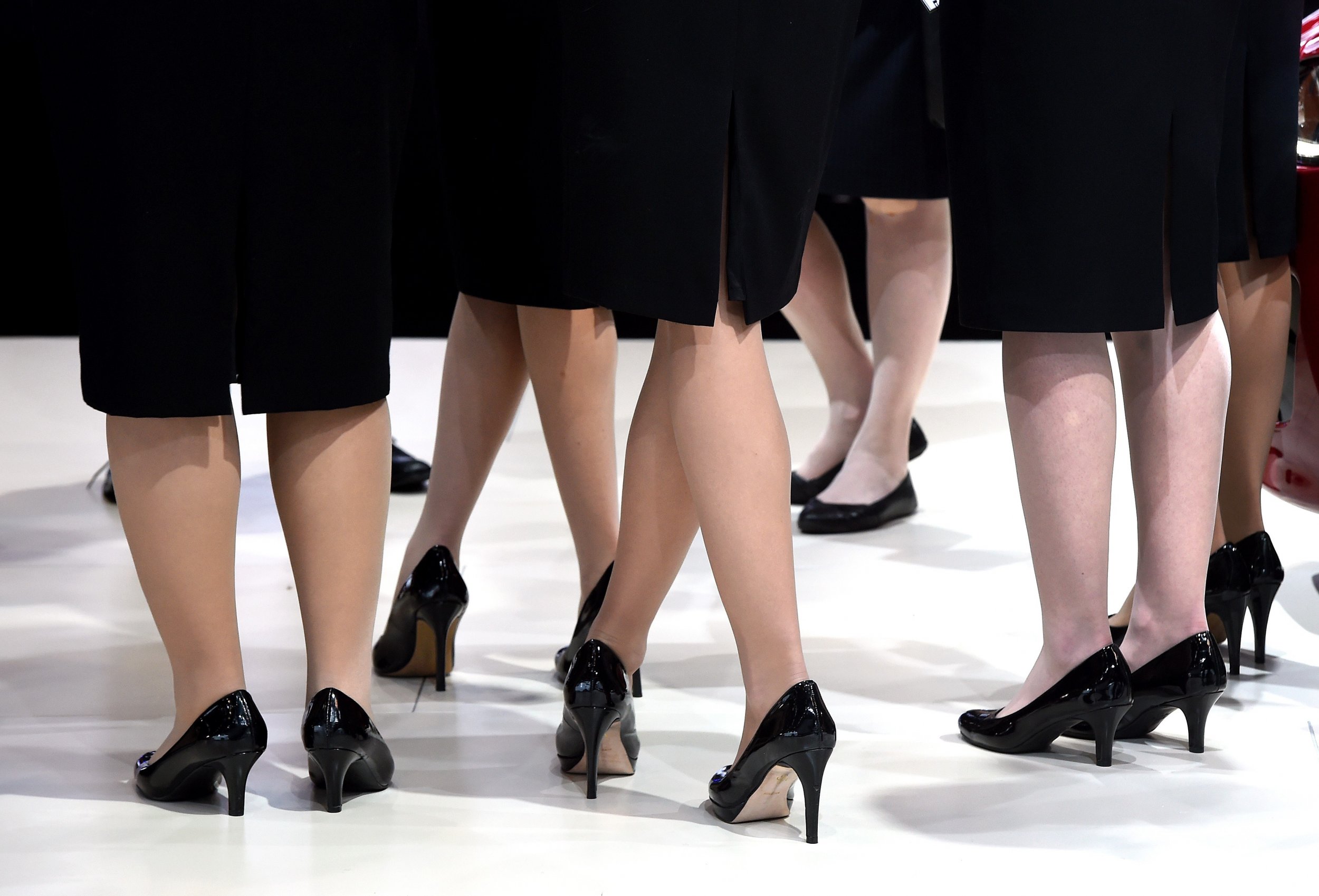 A New Jersey publication has canceled an all-male panel on women in business after critics pointed out that offering a "man's point of view" on women's empowerment was a terrible idea.
SJ Magazine had originally booked the state's Assembly leader, an ESPN correspondent, a university president and a health company CEO to speak, posting the information in a Monday tweet. After a bit of criticism, the magazine followed up to explain that the all-male panel was just one of four at the third annual 2017 Women's Empowerment Series. The other three panels included women.
"Men have a responsibility to step up and support women, and we want to start the discussion," the magazine wrote in the follow-up tweet. "No mansplaining allowed."
Twitter users weren't amused.
"That's exactly what this will be!" one user wrote, referring to the magazine's mansplaining comment. "You're not allowing men to even hear a woman's counter-perspective."
Another user deadpanned that the magazine's decision to let only women speak at three of the four panels made a certain amount of sense. "Women make 75 cents on the dollar so I guess getting 75 percent of the panels about women's empowerment...in business is par for the course," she wrote.
SJ Magazine had even more explaining to do, because one savvy Twitter user thought to look into some of the panelists' track record on women. After doing a little digging, publisher and podcast host Liz Gumbinner unearthed a video from SJ Magazine's 2017 Men's Roundtable that features a comment from one panelist, Rowan University President Ali Houshmand. He suggested more women would be engineers if they just had a little more confidence.
Meanwhile, New Jersey General Assembly Majority Leader Louis Greenwald got wise to the backlash and withdrew from the panel, though he said women's empowerment is an issue he "care[s] deeply about."
"In light of a full understanding of the composition of this panel, I will be withdrawing from participating and offering my seat instead to someone who can bring a more diverse and inclusive point of view to this critical issue," he wrote in a statement.
By the end of the day, SJ Magazine admitted its mistake. "As a woman-owned business, women's empowerment has always been part of our mission," the publication told NJ.com in a statement. "We believe it is helpful when everyone is part of the conversation about women's empowerment and feminism. It was never our intention to offend anyone. We have canceled the Nov. 6 panel."
The magazine's gaffe is rather ill-timed considering the recent national conversations about workplace inequality, harassment and abuse. The dozens of allegations against movie mogul Harvey Weinstein and the hundreds against director James Toback have encouraged women across the country to speak up about the macro- and micro-aggressions they face every day, especially in the workplace.
Maybe now's not the time for "a man's perspective."