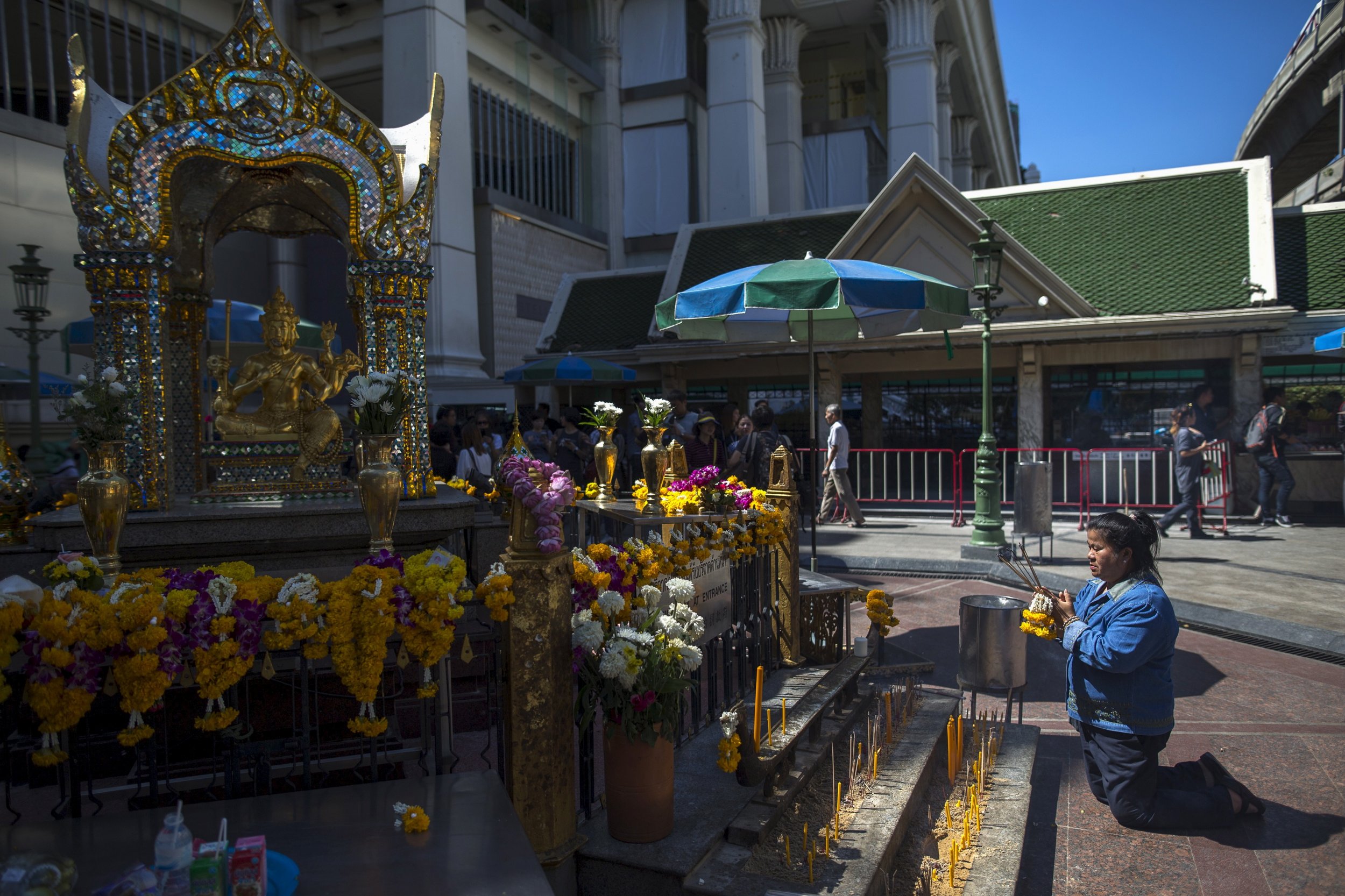 Authorities in Thailand have released a sketch of a young man suspected in a bombing Monday that killed at least 20 people and injured more than 100 at a popular Bangkok tourist destination.
The drawing shows a dark-haired man with glasses and appears to be based on grainy footage taken from a surveillance video that showed a man in a yellow shirt leaving a backpack near the Erawan Shrine just moments before the pipe bomb exploded. Authorities have not determined the man's nationality.
Police are offering a reward of 1 million baht ($28,080) for information leading to his capture.
Authorities told reporters on Wednesday they believe the man did not act alone. They said two other men seen in the surveillance are also considered to be suspects, according to Reuters.
"I don't suspect one person, I suspect many people," said Thai Police Chief Somyot Pumpanmuang, Reuters reported. "I am confident there are Thais involved, but I am not saying it is just Thais or that there are foreigners." No individual nor group has claimed responsibility for the bombing.
The bomb caused major destruction in the commercial hub of the country's capital after it detonated during rush hour on Monday evening. Authorities believe the backpack contained an explosive device weighing more than 6 pounds. The country's prime minister has described the bombing as the worst-ever attack on Thailand.
The next day, Bangkok again was put on alert when an unidentified man threw a small explosive device from a bridge, causing no injuries. Authorities have not linked it to Monday's attack.
The shrine reopened to the public on Wednesday.