Skin cancer is on the rise, focus on prevention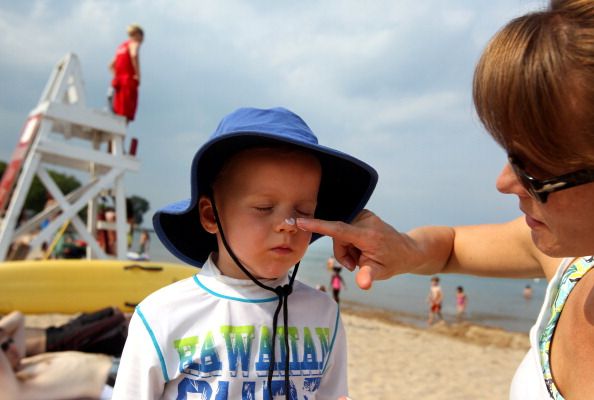 As a melanoma surgical oncologist, I consider it a privilege to care for my patients. We can successfully treat and often cure the majority of patients when melanoma is diagnosed at early stages, but I am also a regular witness to the potentially devastating effects of melanoma, the deadliest form of skin cancer.
I once treated a young woman in her mid-twenties, then devoted to indoor tanning, for several simultaneous melanomas, one of which had spread to her lymph nodes. I cared for a young mother with an inexplicable arm weakness we identified was related to multiple brain metastases from a prior melanoma. These potent stories stay with me because I wish they could have been avoided.
As a researcher, I am well aware of the underlying causes of skin cancer, including melanoma, and I remain frustrated that the vast majority of these cases could be prevented. As a parent, I do what I can to ensure my children practice sun safe behaviors, and I urge others to do the same.
The challenge is that skin cancer remains by far the most common cancer in the US, with more than five million estimated cases diagnosed each year. Although less common, melanoma is a more aggressive form of skin cancer and rates continue to rise, particularly in young adults, even while rates of many other cancers stabilize or fall. There is strong scientific and clinical evidence that many melanomas are preventable, so why do we continue to see more cases each year?
Many of us are simply not mindful of the dangers of ultraviolet (UV) radiation, from the sun or indoor tanning devices. This radiation is classified by the World Health Organization as a carcinogen on the same list as tobacco and plutonium. We must take every opportunity to protect ourselves from excessive UV exposure.
Simple behaviors, such as regularly applying broad spectrum sunscreen, wearing protective clothing and hats, and avoiding the outdoors during the sun's peak hours, can go a long way toward reducing our risk of skin cancer. These may seem like common sense, but do we regularly follow these suggestions? Do our children?
The Centers for Disease Control (CDC) recommends that educational programs be put in place to teach children about sun safety and how to lower their risk of skin cancer. Indeed, excessive UV exposure and sunburns during childhood are known to increase risk for several skin cancers, including melanoma.
To this end, through its Melanoma Moon Shot Program, The University of Texas MD Anderson Cancer Center has developed an evidence-based sun-safety curriculum, soon to be launched online, designed to teach young children sun-protection behaviors and instill lifelong health-promoting habits. The curriculum, Ray and The Sunbeatables, uses superhero characters to engage preschool, kindergarten and first-grade students in activities that reinforce many of the simple behaviors listed above. We are also developing educational programs appropriate for teenagers and young adults.
However, education is just one aspect of cultural change. Evidence-based public policy must complement those efforts. Recent news reports highlighted that certain states do not even permit students to bring sunscreen into schools. Because it is considered an over-the-counter drug by the FDA, those schools regulate it as such. Even if children want to apply sunscreen, in certain cases they are restricted from doing so. Fortunately, Texas passed legislation in 2015 allowing children to bring sunscreen to schools, and several other states have passed similar legislation.
Another important policy area involves protecting young adults and adolescents from the dangers of indoor tanning devices. Strong evidence suggests that using a tanning bed during adolescence or young adulthood can increase the risk of early-onset melanoma by over 40 percent.
The FDA recognizes these dangers and requires visible, black-box warnings on those devices prohibiting their use by anyone under 18. In 2013, Texas became the fourth state to restrict indoor tanning use for minors under 18. Currently 16 states and the District of Columbia have passed similar legislation and there are early indicators that this legislation is impacting behavior. The CDC reports a significant drop in the use of indoor tanning devices by teenagers in recent years.
Further efforts to restrict access to indoor tanning devices by youth can significantly reduce the burden of melanoma. Imagine this, if no youth currently aged 14 or younger used indoor tanning as a minor, the CDC estimates more than 60,000 cases of melanoma would be prevented, saving nearly $343 million in treatment costs and more than 132,000 years of overall life!
Now more than ever the message is clear: melanoma is a public health problem in the U.S. and in many other parts of the world. We must seize the opportunity to make melanoma prevention a reality by implementing risk-reduction strategies and improving early detection. Additionally, we must continue to invest in better treatment to help us eliminate this preventable yet too often fatal disease.
Jeffrey Gershenwald, M.D., Professor of Surgical Oncology and Medical Director of the Melanoma & Skin Center, The University of Texas MD Anderson Cancer Center