Black New Jersey School Board Member Calls Police Chief 'Skinhead' During Traffic Stop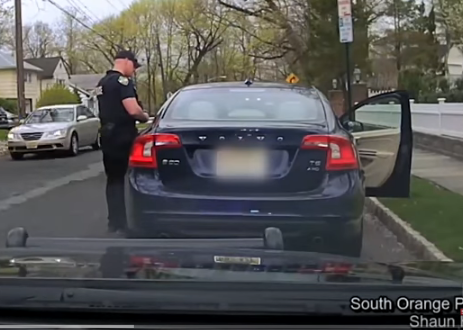 A South Orange-Maplewood School Board member called a police chief a "skinhead" and said she was "scared of cops" during a New Jersey traffic stop last month. Police dash cam footage was released this week of the April 27 incident involving Stephanie Lawson-Muhammad, prompting several African-American parent activists to call for her to step down from her administrative role.
The police video uncovered by the Star-Ledger shows the combative and racially-tinged encounter between Lawson-Muhammad, who the officer said was going 37 miles per hour in a 25 mph zone with her child in the front passenger seat on the way to school. After telling the officer "I'm scared of cops because you guys hurt black people," Lawson-Muhammad, who is black, told the white officer she thought it was a "f****** insult" that he suggested she was having a "panic attack" during the traffic stop.
The officer can be seen in the video asking Lawson-Muhammad for her insurance card, which was expired. Additionally, the officer can be heard informing Lawson-Muhammad she has a court summons for speeding and failing to have a valid insurance card in the past.
The officer said that despite her valid insurance card being with her husband, she will still have to attend court, which appears to increase Lawson-Muhammad's frustration. The officer is seen writing the ticket as Lawson-Muhammad continues crying and asking if her kid can walk to school so as not to be late.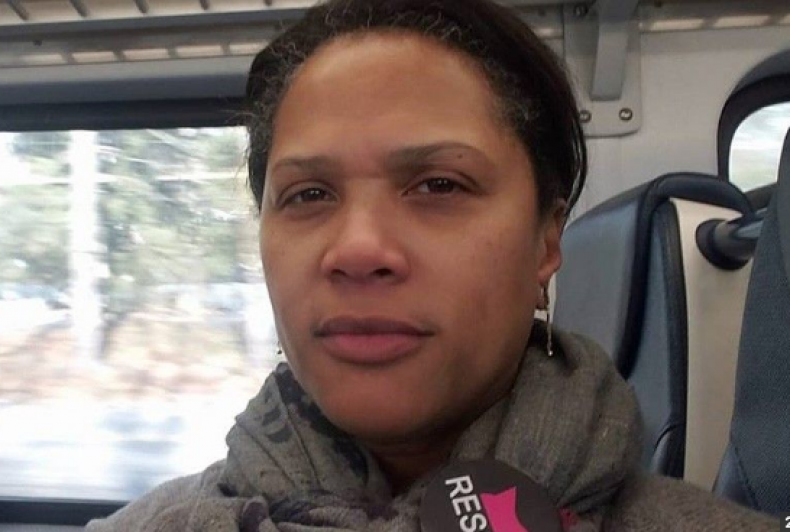 "For me to have to go to court, for me to have to go to court, now you want me to go to court?" she asks the officer, threatening to reach out to the South Orange Village president Sheena Collum as well as "your skinhead cop chief, too."
Lawson-Muhammad reiterates that she's going to "call Sheena" and again refuses to ever go to court before the officer tells the woman to drive safely as the two part ways on the the street.
Several African-American members of the South Orange Township community labeled the woman's actions "racist," Patch reported. Walter Fields, president of SOMA Black Parents Workshop said he has worked "to repair the relationship between law enforcement and the African-American community" and condemned Lawson-Muhammad's behavior and comments.
"If the situation was reversed, and an officer behaved in this manner toward an African-American civilian we would have taken the officer and the department to task, Fields added. "We can be no less outraged under the present circumstances."
Christine Rivera told KCBS-TV that the "skinhead" comment about the police chief was "racist" and called for Lawson-Muhammad's resignation. Both the school board and Lawson-Muhammad did not immediately respond to Newsweek's requests for comment on the incident.