Is God a Patriots Fan? 'Fox & Friends' Questions God's Role In NFL Games After Pastor Predicts Score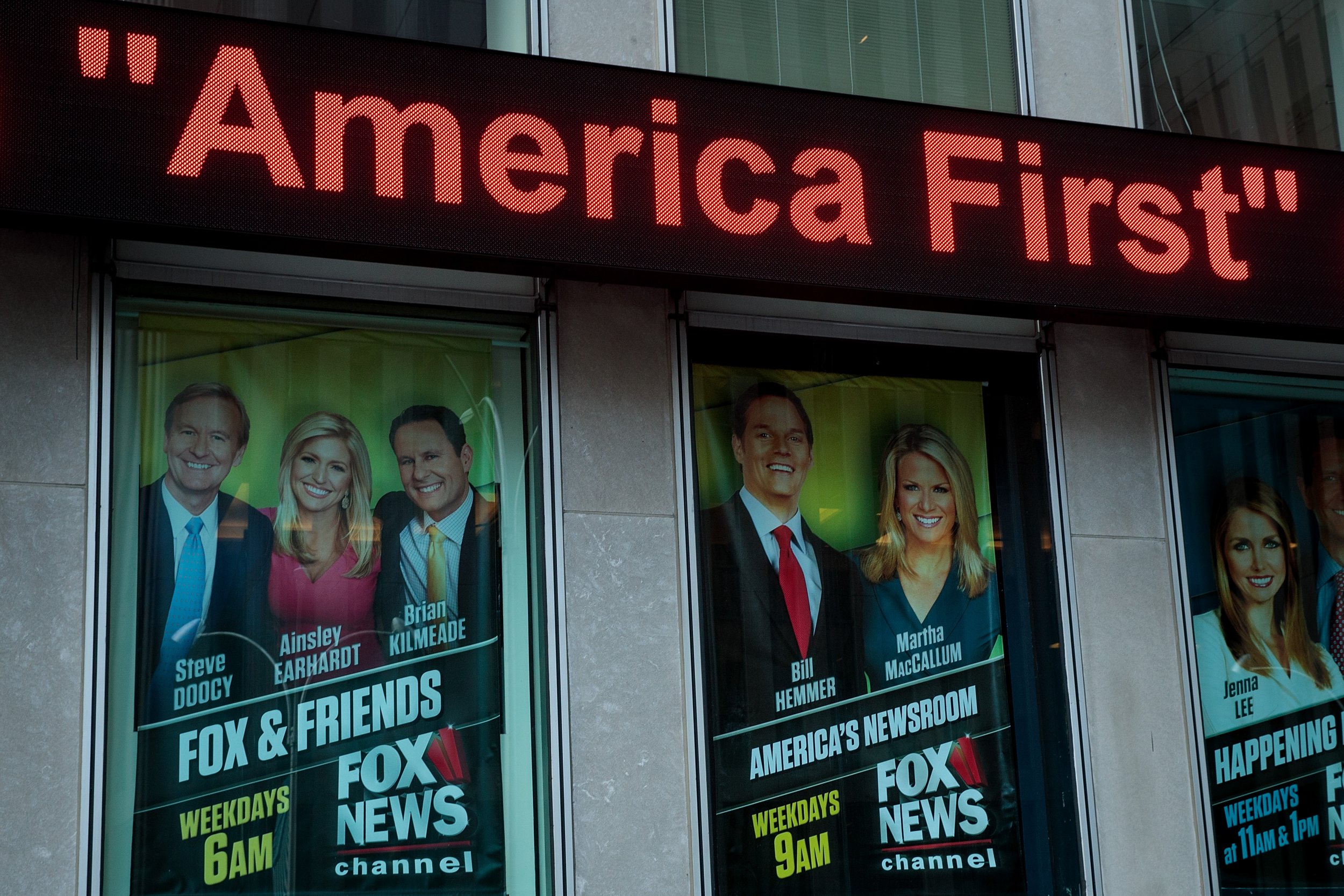 The Fox & Friends co-hosts on Monday took on the divinely important question of whether God takes sides or personally decides the outcome of NFL games.
The Fox News morning crew responded to a Skowhegan, Maine, pastor's correct prediction of Sunday's New England Patriots, Kansas City Chiefs matchup, which he posted to his church's sign two days before the game. "God doesn't have a favorite team but the pastor does!! Patriots 37, Chiefs 31," Rev. Mark Tanner publicly posted on the Skowhegan Federated Church's streetside sign Friday.
The accurate score prediction prompted the Fox & Friends hosts to playfully question the theological implications of God's hand in professional American football.
"God doesn't have a favorite team, but I do, I'm the pastor," said co-host Ainsley Earhardt. "He's allowed," replied Brian Kilmeade.
"Brian doesn't think, you don't think, God cares who wins the game, right?" asked Earhardt. "No, I'm pretty sure God just lets the game play out."
"I think God is in everything," Earhardt, a South Carolina native, retorted as producers turned on the sounds of an angelic choir. "I think he knows."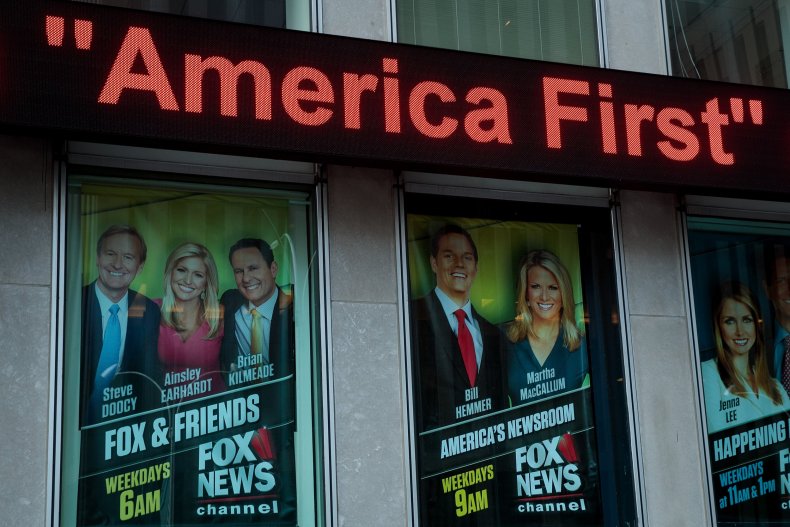 Kilmeade claimed the championship NFL games were a uniting force in a divided America by gushing over the "incredible" viewership numbers. The Sunday AFC game between the Pats and the Chiefs pulled in 53.9 million people and the earlier St. Louis Rams versus New Orleans Saints NFC championship game drew 44.08 million, Nielsen ratings showed. The Fox hosts did not weigh the universe's alleged creator against the NFL's corporate advertising data.
"Now if only [the pastor] could tell us who's going to win the Super Bowl, then we could go to Vegas," a Fox & Friends newscaster exclaimed. "You know what? He has already said the Patriots will win but he has not yet given the score," co-host Steve Doocy said.
Unlike Rev. Tanner, Fox & Friends was forced to issue an apology Monday after broadcasting a morbid Freudian slip of a graphic claiming liberal Supreme Court Justice Ruth Bader Ginsburg had died.
Rev. Tanner told the Morning Sentinel in a Monday interview he is predicting another Patriots win in the upcoming Super Bowl against the Rams, but he has not yet revealed any exact score prediction.