What to Do If You Were Booked on Wow Airlines, Founded by Skúli Mogensen, After Carrier Ceases Operations
Wow Air passengers were stunned Thursday to learn that their flights had been inexplicably canceled, leaving them stranded in Europe and North America.
The Icelandic carrier, known for its low-cost fares, posted a notice on its website that said, "WOW AIR has ceased operation. All WOW AIR flights have been cancelled."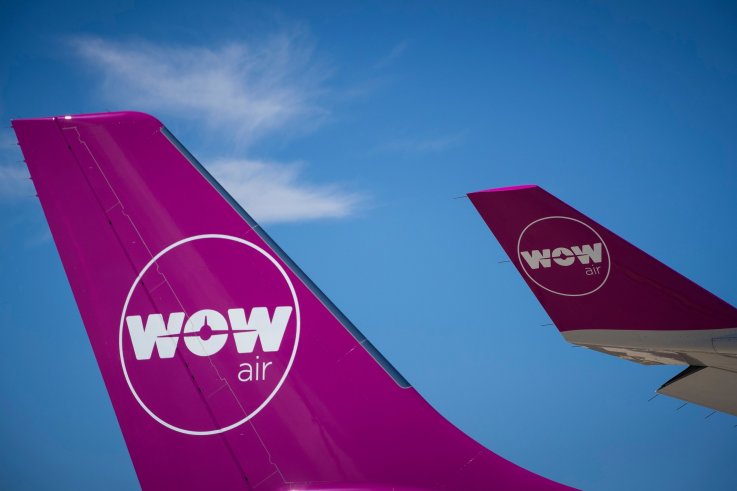 Passengers booked on Wow Air flights Thursday morning were waiting in airports when the airline shut down. Wow advised those suddenly without a way to their destination to "check available flights with other airlines."
The Wow website was still up and showed the search flight feature, but once travelers put in their flight dates and number of passengers, they received a "system maintenance" message on the site. That message said, "Sorry about that! We are currently updating our system, but we will be back shortly."
Passengers were still traveling on the airline this week before the abrupt shutdown. The airline advised customers who had flights canceled to contact their credit card companies to see if they could be refunded the cost of the ticket. Those who booked through a travel agent were advised to contact their travel agent.
"Passengers may also be entitled to compensation from Wow Air, including in accordance with European regulation on Air Passenger Rights. In case of a bankruptcy, claims should be filed to the administrator/liquidator," said the airline.
Wow flew from Boston, Detroit, New York's Newark Liberty International Airport and Washington D.C.'s Baltimore/Washington International Airport. Some of those airports offered support to stranded passengers.
Boston Logan International Airport advised passengers booked on Wow to not even go to the airport. Newark Airport tweeted that Icelandair was offering discounted tickets to those who needed flights home.
Icelandair dedicated a whole page on its website to helping stranded Wow passengers. "As a result of WOW air's operational halt, we have set up discounted Economy fares for stranded passengers en route to, from or through Iceland. These fares will only be available for passengers who have already embarked on their journey, and have a return ticket with WOW air between 28 March and 11 April 2019. The fares are subject to availability."
Those fares were as low as $60 before taxes and fees. Passengers seeking tickets at the discounted prices have to fill out an online form with information about their Wow flights and provide documents to Icelandair. Passengers also need to contact the airline by phone or on social media. The airline advised that customers complete the form before calling to make the process quicker.
People on social media were sharing their thoughts about the shutdown. Some said they had good experiences with the budget airline and could visit Europe only because of its low prices.
What to Do If You Were Booked on Wow Airlines, Founded by Skúli Mogensen, After Carrier Ceases Operations | U.S.