Ancient Skull That Baffled Experts Belonged to Victim of Deadly Tsunami 6,000 Years Ago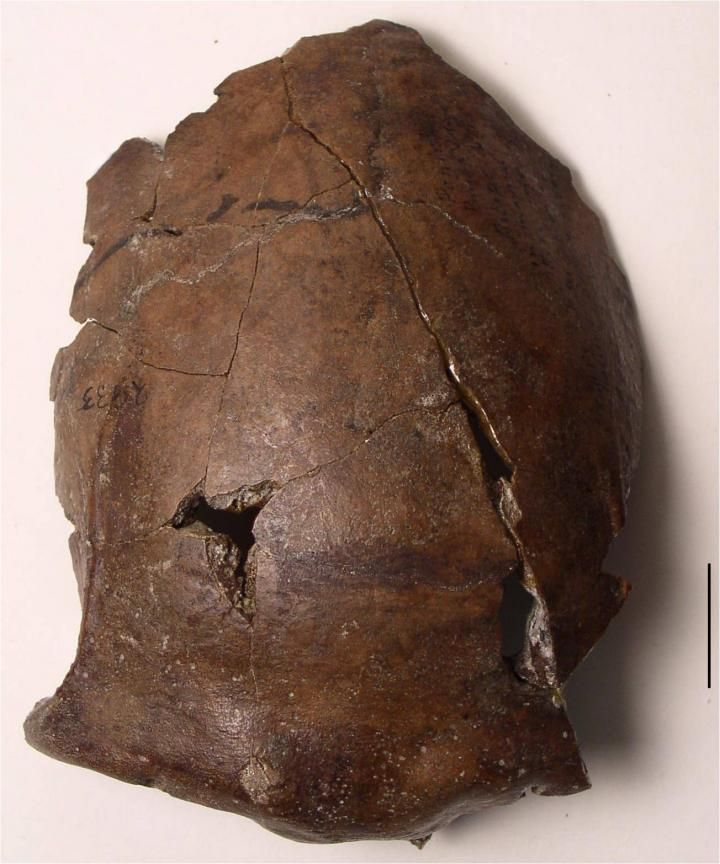 Scientists studying a mysterious skull discovered in Papua New Guinea 88 years ago have said they believe it belonged to an early victim of a violent tsunami in the southwest Pacific 6,000 years ago.
The skull, named for the village of Aitape near where it was discovered, has been an item of longstanding archaeological interest because it is one of only a few rare skeletal remains to have been recovered from the area.
Australian geologist Paul Hossfeld found it in northern Papua New Guinea, buried beneath the ground in 1929. Initial investigations concluded the skull belonged to Homo erectus—an extinct humanoid species that died out 143,000 years ago. However, carbon dating since found the skull could be between 5,000 and 6,000 years old, opening new possibilities about what the skeletal fragment could tell us about our own world.
Related: Mystery of lost biblical "sea people" revealed in ancient hieroglyphs uncovered in Turkey
For the first time experts have uncovered what killed the unfortunate individual, using clues left in the earth around where the skull was found. "We have now been able to confirm what we have long suspected," James Goff at the University of New South Wales in Australia explained in a statement.
"Given the evidence we have in hand, we are more convinced than before that this person was either violently killed by a tsunami, or had their grave ripped open by one—leading to their head but not the rest of their body being naturally reburied where it then remained undiscovered in the ground for some 6,000 or so years," he added.
The archaeologists' discoveries, published in PLOS ONE, have far reaching implications for measuring rising sea levels and the effects they have on human populations.
John Terrell, Regenstein curator of Pacific anthropology at the Field Museum in Chicago said the Aitape skull could help scientists convince climate change skeptics that rising sea levels were and are a serious threat. "If we are right about how this person had died thousands of years ago, we have dramatic proof that living by the sea isn't always a life of beautiful golden sunsets and great surfing conditions," he said.
Scientists have compared the ancient tsunami with the 2004 tsunami in the Indian ocean that killed over 250,000 people when a 9.1 magnitude earthquake struck the west coast of Sumatra in Indonesia. The disaster was the fifth deadliest recorded in human history.