Political Candidate Blasted for Giving Boyfriend Human Skull as Birthday Gift
A woman running in this year's federal Canadian election has been slammed for giving her boyfriend a human skull from the 1700s as a birthday gift. The executive director of nonprofit Prince Rupert Aboriginal Services Society told APTN News the present was "appalling."
Conservative party candidate Claire Rattée, who is running for a prominent seat in northern British Columbia, sent the historic skull to Oliver James Brown, according to a Facebook post from February.
Brown posted a photo of the skull with the comment: "So happy what an amazing gift babe thank you so much!"
The gift is particularly controversial because of a widespread historical failure to properly repatriate Indigenous remains, BC Local News reported. Rattée told the publication that purchase documents show the skull is European.
"It's from the 1700s, it's a European skull, and it belonged to a medical professional that retired," she said. She argued the skull—which she bought from a Toronto shop—was likely donated to science. Rattée said she and Brown would use the skull as an artistic aid for their tattoo business.
Rattée is running the Skeena-Bulkley Valley electoral district, which is home to roughly 90,000 people. About one-third of the population is Indigenous, according to 2016 census data.
Tracy Downey, executive director at the Prince Rupert Aboriginal Services Society, told APTN: "A normal person to come across something like this, you would want to find out where it came from, who it's from, and return those remains to whoever they belong to, even if they're not Indigenous… I think it's appalling, is what it is."
But Rattée said she investigated the store extensively before making the purchase. She told BC Local News: "This is a purchase that I spent about six months researching to make sure that the seller that I bought it from makes every effort to repatriate human remains that they find."
Cory Hann, director of communications for the Conservatives, defended the party's candidate. "We stand behind Claire 100 per cent," he told the outlet. "She bought it from a reputable online vendor. The vendor followed all necessary criteria in the process. Claire followed all necessary criteria in the process."
Carleton University history professor Shawn Graham told APTN: "The vast majority of these human remains being bought and sold online, these aren't white people, and turned into commodities.
He continued: "An absence of law doesn't make something morally or ethically right, just because there's no law against it, it doesn't mean that this is something that should be done or celebrated."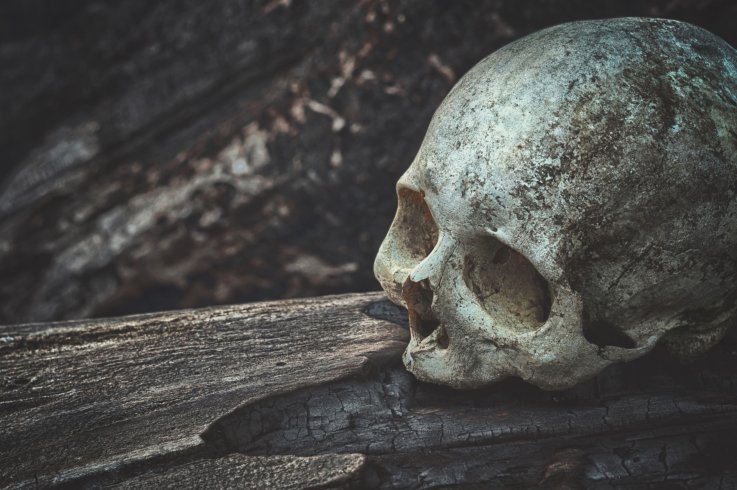 Political Candidate Blasted for Giving Boyfriend Human Skull as Birthday Gift | World