Human Skull on Mantelpiece Identified as Man Missing For 8 Years
A human skull, which has been sitting on someone's mantlepiece in Tennessee for a year, has been identified as a man who went missing eight years ago.
District Attorney General Russell Johnson revealed in a Facebook post how the remains belonged to an individual named Junior Willie McCann, who was reported missing in September 2012.
DNA testing proved that the skull on the unidentified person's mantel did in fact belong to a local man who was last seen alive almost a decade ago. The body part was on the shelf wearing sunglasses, before the macabre discovery was made by authorities.
It is so far unknown if the man who had the skull on display knew it was a real skull. The man at the residence claimed he had found the body part, according to Johnson's post.
The skull was found in March 2019 in the Gobey area of Morgan County in Tennessee and Morgan County Sheriff's Office took the remains to a lab to have it tested against DNA samples of McCann's family.
Tests were carried out by the Knox County Regional Forensics Center and the University of Tennessee's anthropology department, both of which determined the skull was a genetic match to McCann's family.
"Speculation and rumor has been that Junior Willie McCann was possibly killed by a family member who is now deceased as well," Johnson wrote in his Facebook post.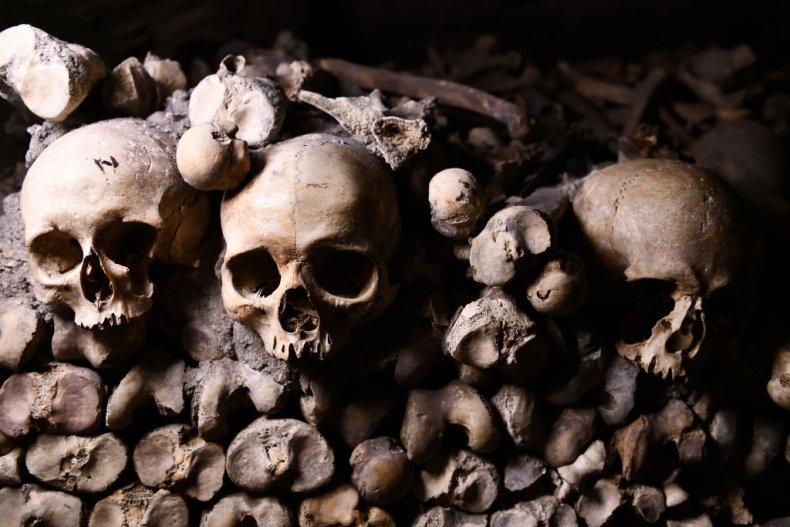 Johnson explained that an extensive exploration was made in the area when the skull was first discovered in Gobey. "An extensive search was made—at the time of the skull being taken 'into custody' by the MCSO, TDOC and others—of the area where the skull had been found (according to the man who supposedly found it)." However, the search for additional remains yielded no results.
The investigation is ongoing and Morgan County Sheriff Wayne Potter has requested that anyone with information related to Junior Willie McGann or other persons who remain missing, please contact the Morgan County Sheriff's Office at (423) 346-6262.
Newsweek has contacted the Morgan County Sheriff's Office and District Attorney Russell Johnson for further comment and information on the investigation.
Correction 10/28/20, 2:30 a.m. ET: This article was updated to correctly refer to Morgan County Sheriff's Office.