Skydiving Santa Crashes On Florida Beach With Elf On A Shelf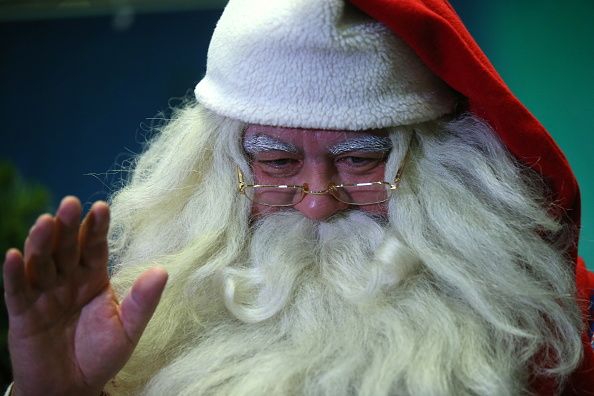 Ho-ho, hold up... a skydiving Santa crashed this week on a Florida beach.
A Santa took a serious tumble on December 2 while taking an Elf on the Shelf to a 9-year-old girl after crashing into a tree and light pole, breaking his leg.
A video shows the landing at the Tampa Bay Beach Bums Operation Santa Charity Volleyball Tournament on Gulfport Beach. George Krokus, dressed as Santa, jumped out of a tree and broke his leg, according to Bay 9 News.
The 9-year-old girl, Madison Spiers, saw the crash and later found a note from the "elf" named Kristoff who visits her house during the holidays.
"As we were about to land this big tree jumped right out in front of us!" the note reads. "Don't worry though…now G and I are resting in this hotel that they keep calling a 'hospital'! G has reservations for a few more days, going to hang out with him so he doesn't feel lonely!!"
Madison's mother's boyfriend, Dominic Nelson, organized the event and was relieved to find out Krokus was OK.
"I don't know where elves get their information, but I guess he found out that Santa wanted to bring him a little more excitement and get him down to Madison because he knew she'd be there selling raffle tickets and be in support of the event," Nelson said. "So I think he wanted to, I guess they like to pull pranks and this was one of his pranks."
Krokus is in good spirits despite breaking his tibia and fibula, according to a Gofundme page organized by Nelson to help pay for his medical bills. The fundraiser has raised more than $2,000, and Krokus could be released from the hospital today.