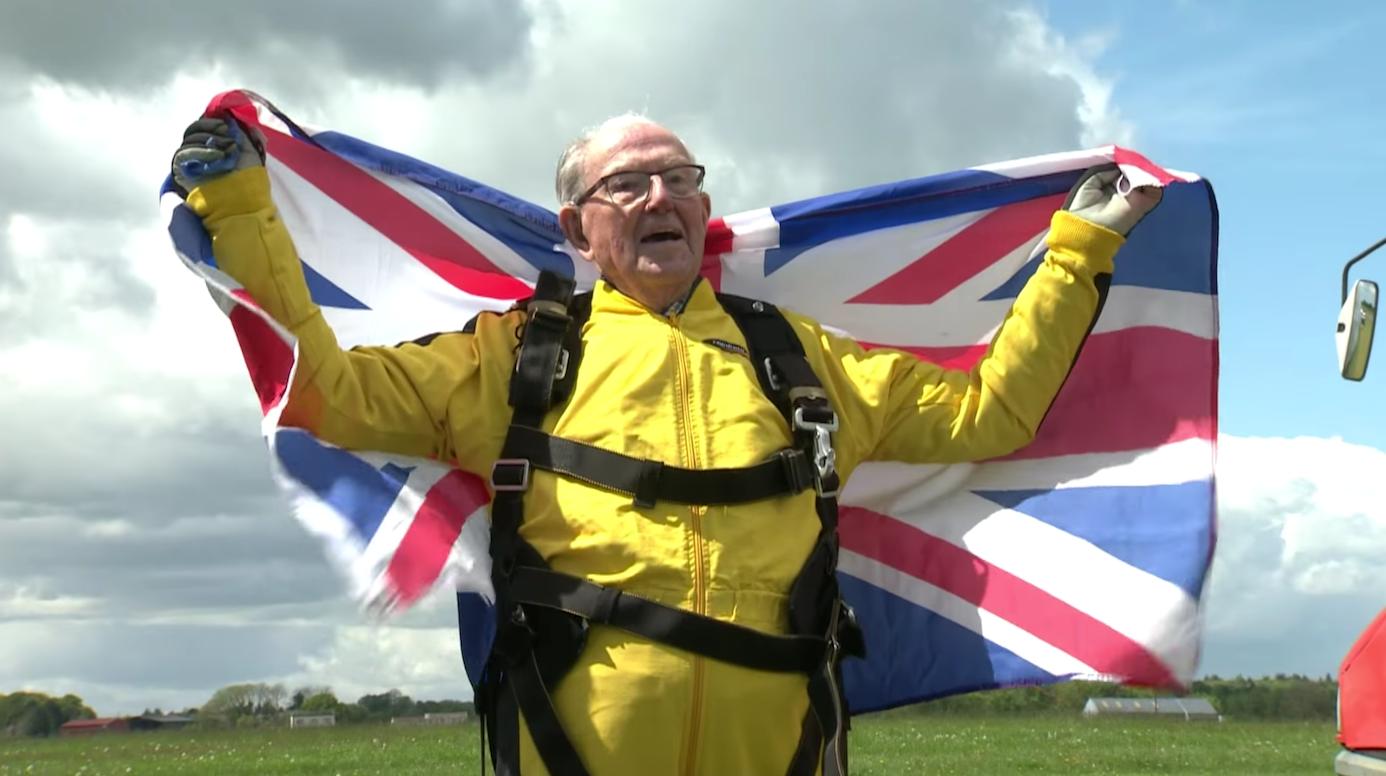 A British war veteran named Bryson William Verdun Hayes has broken the record for oldest tandem skydive, after hopping out of a plane on Sunday at the age of 101 years and 38 days. The 38 days were important, as he broke the record of Canadian Armand Gendreau, who accomplished the feat at the age of 101 years and 3 days.
Related: Nugget retweet record by Carter Wilkinson isn't the weirdest one
The record-breaking jump wasn't the first time Hayes has taken a high-altitude plunge since reaching triple digits. In 2016, at the age of 100, he broke the record for the oldest British skydiver. "Last year's skydive was an amazing experience," he said in a statement. "I must have got a bit of a taste for it, because it just made me want to do it again."
For his record-breaking jump, Hayes brought along eight members of his family, spanning four generations. "He'd wanted to do it for many years and his wife wouldn't let him," Ian Honnor, Hayes's grandson-in-law, told CNN. "He would class himself as a bit of a daredevil. He did a gliding session when he was 90, but he's never done anything of this nature."
Hayes's adventurousness can be traced back to his time in the British army. He served during World War II, including during D-Day, and was awarded France's Legion of Honour, the country's highest order of merit.
In addition to landing himself a world record, the jump raised money for The Royal British Legion, which benefits members of the armed services. "We are very proud of Verdun's achievements and his family's support for the Royal British Legion and the money raised recognizes the service and sacrifice made across all generations of the British armed forces," the organization told The Guardian.
Hayes seemed more than pleased after completing the jump. "Beautiful," he said. "Really, I'd do it again tomorrow. I would truthfully."