Watch: Woman Tries to Open Plane Cabin Door Mid-Flight, Screams 'I Am God' Repeatedly
A female passenger was detained after she attempted to open the cabin door midair on SkyWest Airlines flight 5449 from San Francisco to Boise, Idaho, on Monday.
Passengers subdued the woman, who has not yet been identified, and held her down before she managed to cause disaster, reported local news. In a video taken by a passenger with a cellphone, two men can be seen restraining the woman and pinning her to the floor as she thrashed around and screamed, "I am God, I am God, I am God."
The plane landed safely, and no passengers were harmed.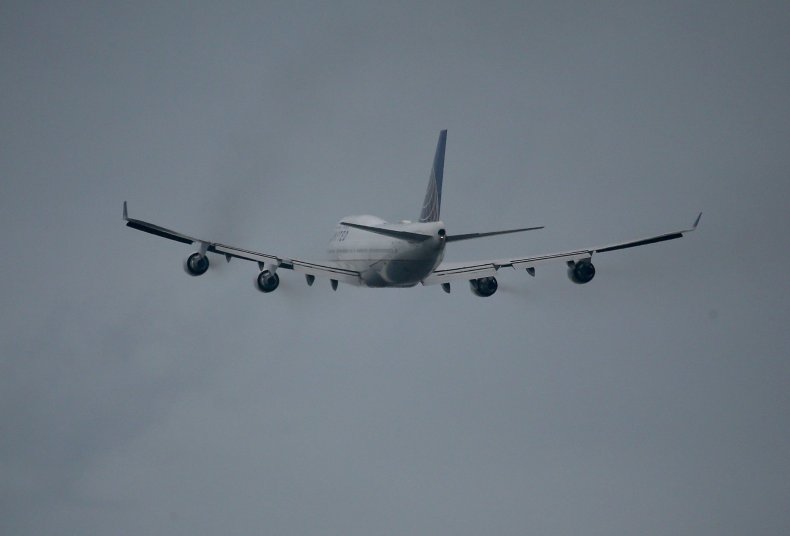 "I could see her laying on the floor," Scott T. Smith, the passenger who was seated behind the women, told the Idaho Statesman. He claims he also saw someone laying on top of her or holding her down. He added: "The flight staff were real calm. Everyone on the flight was quite calm."
According to Smith, the women and her traveling companion, who was seated next to her in first class, both seemed noticeably apprehensive. "She wasn't acting right, or normal, from the very beginning [of the flight]... I read it as: One of them is trying to get over the fear of flying… I could tell that one or both were uneasy with flying."
Danny Torres, another passenger on the plane, told KTVB that the woman started screaming shortly after the flight took off before running to the cabin door.
"The pilot came on the loudspeaker and told us to 'stop her at all costs' from opening up the door," he recalled.
Torres claimed another passenger then charged towards the woman, threw her to the ground and zip-tied her hands and feet together.
Authorities at the Boise airport reported the "unruly passenger" to the police, and when the aircraft landed, the woman was detained at the Boise airport gate before being released to the Idaho Department of Health and Welfare to be examined.
SkyWest spokesperson Layne Watson said in a statement: "SkyWest flight 5449, operating as United Express from San Francisco to Boise, landed safely in Boise after reports of a customer attempting to open the aircraft door. The customer was restrained and law enforcement officials met the flight at the gate, where all passengers safely deplaned. The unruly customer was held for questioning by law enforcement."
Haley Williams, a Boise police spokeswoman, said no one was hurt during the incident, but the woman had been sent to a medical examiner and could be facing charges that have been routed to the Ada County prosecutor's office to be approved, reported KTVB.
There are no leads on why the woman tried to open the door mid-flight; however, Williams confirmed that the FBI is also investigating the event.
Watch the footage below: