Is Slack Down? Current Status as Global Outage Reported
Problems with Slack were being reported in the U.S. and around the world on Tuesday (February 22), with customers taking to social media to share their frustration.
Users reported outages with the workplace communication platform as the working day began on the East Coast, and in the middle of the afternoon in Europe.
According to Downdetector's outage map, users across the U.S. are having issues accessing their accounts, including in New York City, Boston, Washington D.C., Dallas and Atlanta, with most issues being reported in the northeast of the country.
Downdetector, a website tracking reports of internet service outages, recorded a spike in issues at 9.07 a.m. ET as many people were starting work on the East Coast with more than 8,000 people reporting issues at this time.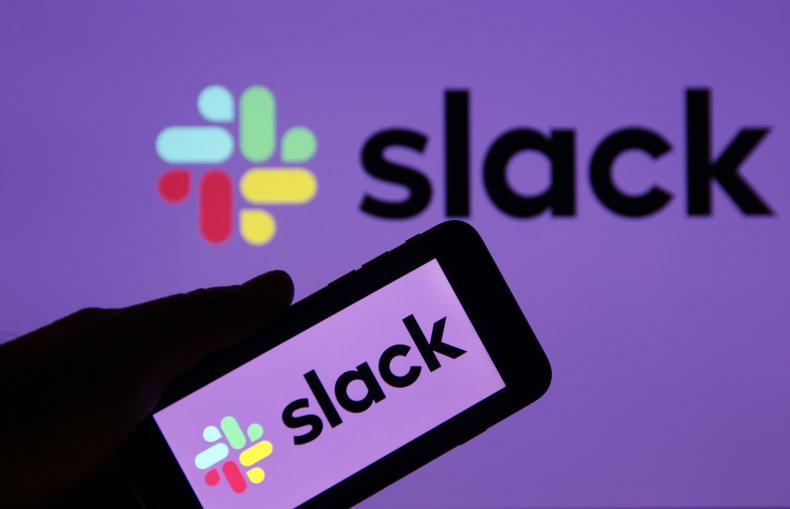 About seven in 10 of reported problems related to issues with the app, while nearly one in five were with the website.
Slack's website has displayed the message "Slack is not loading for some users."
A statement on the website's incident details page reads: "We're investigating the issue where Slack is not loading for some users. We're looking into the cause and will provide more information as soon as it's available."
A later update reads: "We're still working towards a full resolution. We'll be back with another update soon. Thank you for your patience."
Newsweek has contacted Slack for comment.
A tweet from the company's official Twitter account, responding to a user on Tuesday morning, reads: "Sorry for the trouble! We're looking into it as we speak."
Other Slack users have reported anther error message (below) that appears when when trying to enter certain threads on the platform, reading: "Something's fishy! Slack can't seem to load your threads."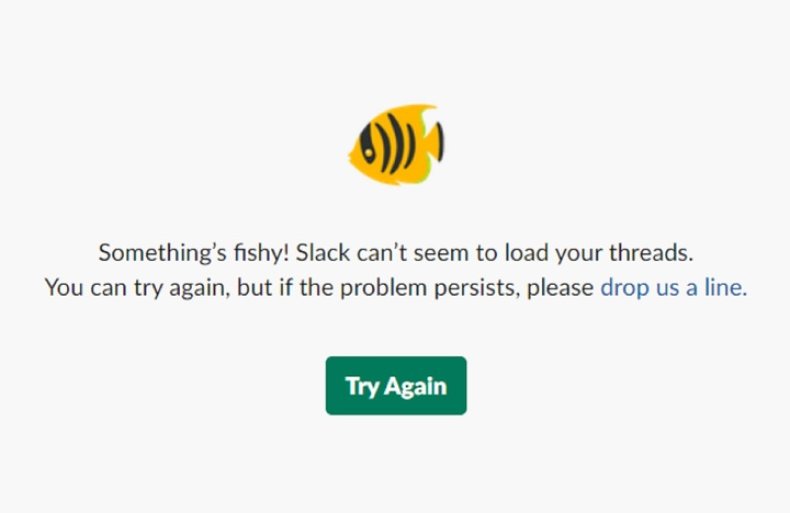 Meanwhile in the U.K., more than 2,000 people have reported issues with the platform.
Users from countries all over the world have similarly been reporting issues with people reporting Slack outages on Downdetector from Pakistan, Serbia, Canada and more.
In Japan, more than 500 people have reported issues while in Canada, almost 2000 people mostly located in the east of the country have also had problems with the platform.
France, Brazil, Spain and Sweden are among countries also reporting issues, according to Downdetector, but in lesser numbers.