Is Slack Down or Not Working? What Happened to Service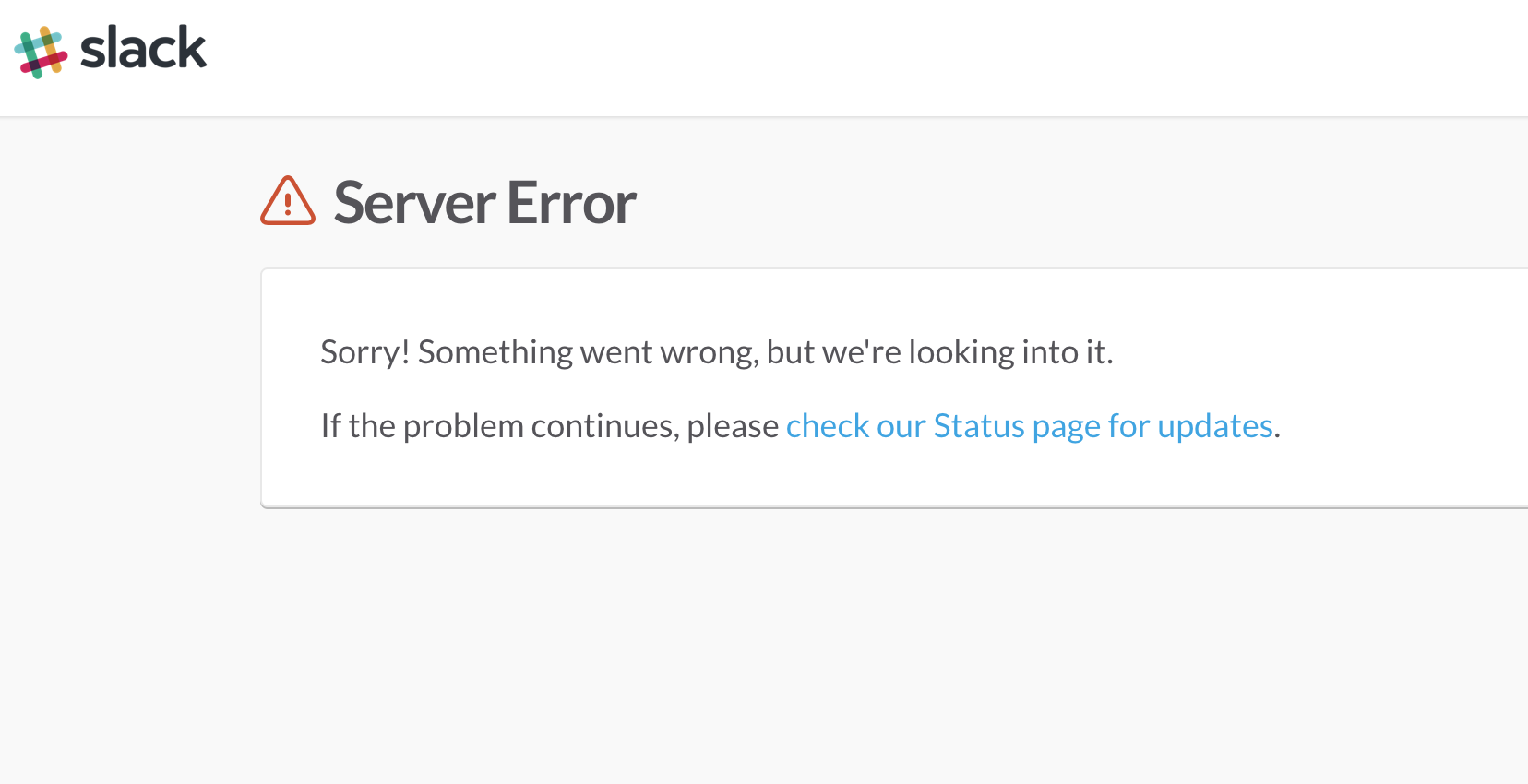 Updated | "Server error," Slack told me when I sat down at my computer after lunch. "Sorry! Something went wrong, but we're looking into it." The team collaboration tool began experiencing issues at 2:18 p.m. ET on Tuesday, according to Down Detector.
Slack's status site didn't immediately reflect the problem after users began experiencing issues, giving the optimistic message, "Smooth sailing! Nothing to report here. Slack is up and running normally."
Later, the company updated its status site to report an outage with "connectivity issues for all customers."
"A majority of customers are unable to connect to Slack," the company wrote. "We're aware of the issue and are working to resolve it as quickly as possible." Minutes later, it added that "we've isolated the problem and are working on bringing the service back online for all users. More details to come as they become available."
But the company's Twitter account swiftly acknowledged the problem in response to questions from users, tweeting furiously to ameliorate their frustrations.
There were several variations on messages such as: "We're sorry for the trouble today. Our team is investigating now. We'll have things back to normal ASAP!"
Users turned to Twitter to share their thoughts about Slack being down:
Upon reloading Slack about an hour after the trouble began, the service gave a "connection trouble" message. "Apologies, we're having some trouble with your WebSocket connection," it said. "We've seen this problem clear up with a restart of your browser, a solution which we suggest to you now only with great regret and self-loathing."
At 12:20 p.m. PT/3:20 p.m. ET, the company added another note to its status website. "Most customers should now be reconnected. If you're still offline, we're focused on you—we'll get you back online as soon as possible."
Just eight minutes later, the first-world disaster was averted. "Slack is completely recovered and all customers should be able to connect again," read a note on the status site. "We're extremely sorry for the disruption to your workday and will be conducting a thorough postmortem to understand and prevent this from happening in the future."
This story has been updated to include new information.