Is Slack Down? Colossal Outage Affects Millions on First Work Day of 2021
Slack has been hit a massive outage just as millions of people get back to work after the festive break.
Down Detector, a platform which tracks website issues in real-time based on complaints, showed a spike in problems with the workplace messaging app as thousands of people across the world reported issues. According to the site, the outage seems to have hit the U.S. and parts of Europe the worst.
Users were unable to connect to the app, send or receive messages, or share files on the first work day of 2021.
Meanwhile, Slack's website said all functions were down, which included Login/SSO, Connections, Messaging, Link Previews, Posts/Files, Notifications, Calls, Search, Apps/Integrations/APIs and Workspace/Org Administration.
Some parts of Slack's website also appeared to be inaccessible.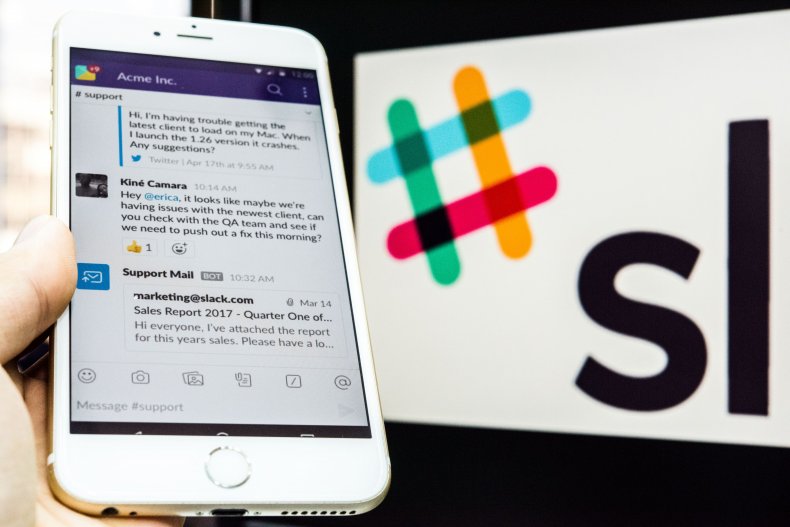 The company wrote a statement on Twitter apologising for the disruption, saying: "Customers may be experiencing issues connecting and using Slack at this time. Our team is currently investigating and we're sorry for any troubles this may be causing."
To individual customers, it replied: "Our sincere apologies for interrupting your day. We're working on getting things back to normal as soon as possible."
But the company did not give any information of what caused the issue or any indication of when it might be back online.
Millions of workers and businesses have been relying on the app to communicate across the world as people work from home during the coronavirus pandemic.
A spike in problems has also been reported on Down Dectector for competitors like Zoom, Google, Gmail, Amazon Web Services, Notion and Microsoft Teams although it is not clear whether the outages linked.
Swathes of users took to Twitter on Monday to complain about the Slack outage and to ask the platform when it will be up and running again.
Some shared pictures of the slack homepage, which showed a message that read: "Server Error" and "It seems likes there's a problem connecting to our services, and we're investigating the issue."
Juan Mrad wrote: "Hey@SlackHQ Great way to start the year by not being able to communicate with my team.... Do we have an ETA on this? been down for over 20 mins."
Meanwhile, another user said: "This pretty much kills our business. I am slacks biggest fan but I just hope you folks understand what this does to us."
A third said: "Hey@SlackHQ what's going on with your servers this morning? I rely on you with communication amongst my coworkers! Please fix."
Another user even joked: "Looks like no one wanted to come to work less than@SlackHQ this morning."
Slack also suffered an outage in August when users reported a surge in connectivity issues. An outage map at the time showed that the problems appeared to mainly be hitting Europe.