Is Slack Down? Users Reporting Messaging Errors While Slack Status Page Says Site Is Fine
People hit a snag in the middle of the workday when they realized they were unable to send and receive messages on Slack.
Slack, a mobile and computer application for instant messaging, is most often used as a communication medium for co-workers and on Thursday, users complained the service was down. Down Detector, a website that tracks website and mobile application outages had more than 400 reports of problems as of 1:30 p.m. EST.
Some users complained that they couldn't connect, others claimed it wouldn't load and was just a blank, white page and some noted they couldn't send messages. Down Detector's outage map identified issues predominately on the East and West coasts of the United States.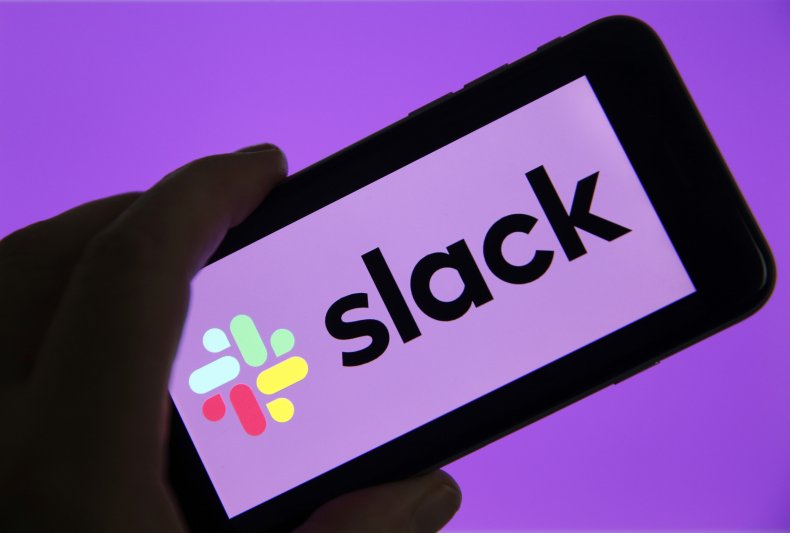 Several users posted about the situation on Twitter. Some shared memes and gifs about the chaos ensuing because people couldn't use the application.
Not everyone experienced issues with Slack and some users were able to continue messaging just as they would normally.
Slack didn't publicly comment on the possible outage and the webpage where Slack posts about possible outages claimed the site was up and running. Those who were having trouble were encouraged to email them.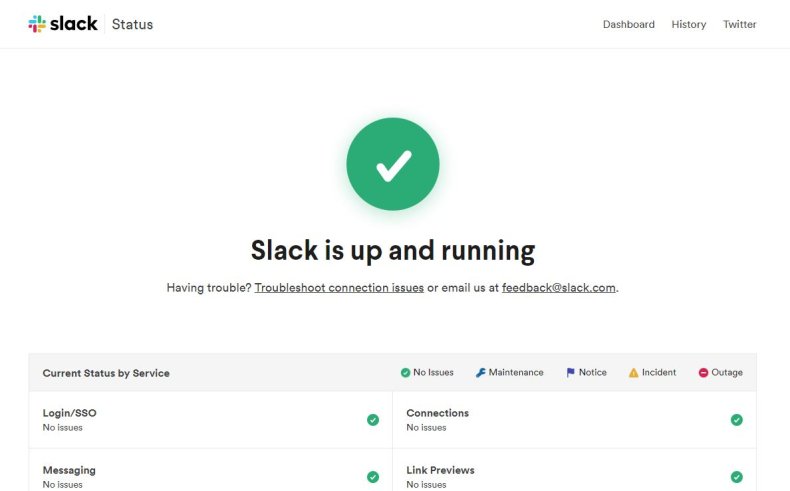 On Wednesday, the day before the possible outage, shares of Slack stock plunged 15 percent, according to CNN. Last year, revenue grew 82 percent, but this year's projections, as reported by CNN, will only increase by 51 or 52 percent.
One of the reasons its revenue in the most recent quarter, which was $145 million, were not higher was because of $8.2 million in credits from service outages.
"The rate of growth as you get larger is going to go down," Chief Executive Officer Stewart Butterfield told Fortune. "But that's still very strong growth. The thing that we do is focus on the value we're creating for customers. It's going to be a long transformation."
Slack went public in April and the stock began trading in June under the symbol WORK. As of Thursday afternoon, Slack stock was down two percent and trading at about $30 a share. It closed on Wednesday night at about $31 per share. Over the past 52 weeks, the price of the stock ranged from $26 to $42.
Along with allowing users to send and receive messages comprised of text, users can also send gifs and images to their coworkers. Other features include being able to connect to different applications and create channels and group messages for specific functions or people.