Slack Stopped Working the First Monday of 2021 and Twitter Has the Best Memes
You may have had a little break from your remote workplace on Monday, since the widely used work-communication platform Slack was experiencing outages.
That's right—Monday's the first workday of 2021, and Slack just... stopped functioning, which threw plenty of people online off their work rhythm. The platform was up and running again after a couple of hours, but social media users affected by the service interruption were quick to share their feelings about the new work year getting off to such a fumbled start. Naturally, coming off of 2020, many folks also characterized the Slack outages as a bad omen for what's to come.
One tweet, shared by Rolling Stone writer Ej Dickson, quickly gained almost 2,000 likes because, well, it's just dead-on. The tweet features video of a woman trying to walk around on a boat, when she suddenly stumbles and sort of rolls off the boat, into the water. Honestly, it seems like the sailing equivalent of the Slack situation; it's never good for your communication app to go down, but it seems particularly rough when it happens just a few hours into the first workday of a new year. Definitely not an auspicious start to 2021.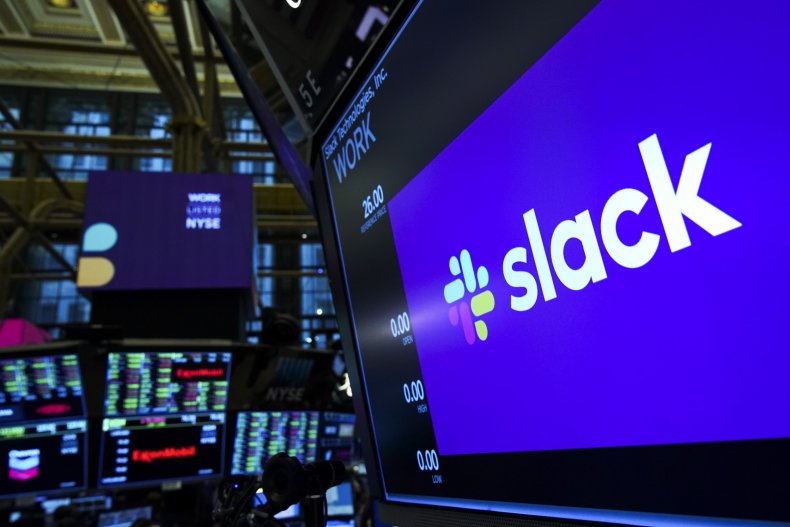 Some jokes that people shared online simply poke fun at the fact that 2021's work year started out with a total communication fail. Many tweets expressed a desire to bail on the nine-to-five grind while Slack was down. Others swore that there's a law that says if Slack is down long enough, then employees everywhere can just take a nap, or sign off indefinitely.
And of course, there were comments that 2021 looks to just be a continuation of 2020, which is technically true, anyway, temporally speaking.
Dan Seifert, deputy editor at The Verge, joked that Slack was down so the service could add a "stories" feature like Instagram or Snapchat—that way, all of your coworkers could be in the loop about your work-from-home activities.
Surely, being out of touch with your office immediately after the holidays can cause some stress. So, the meditation app Headspace even chimed in with a little bit of encouragement. Meanwhile, some Slack users revealed that they were taking Slack's down time as a sign to enjoy a little extra rest.
All of this is to say that if the Slack outage affected your workday, rest assured that you're not the only one. But maybe don't give up on 2021 just yet.