Slammed '66 Chevy Pickup Gets its Power from a Supercharged Duramax Crate Engine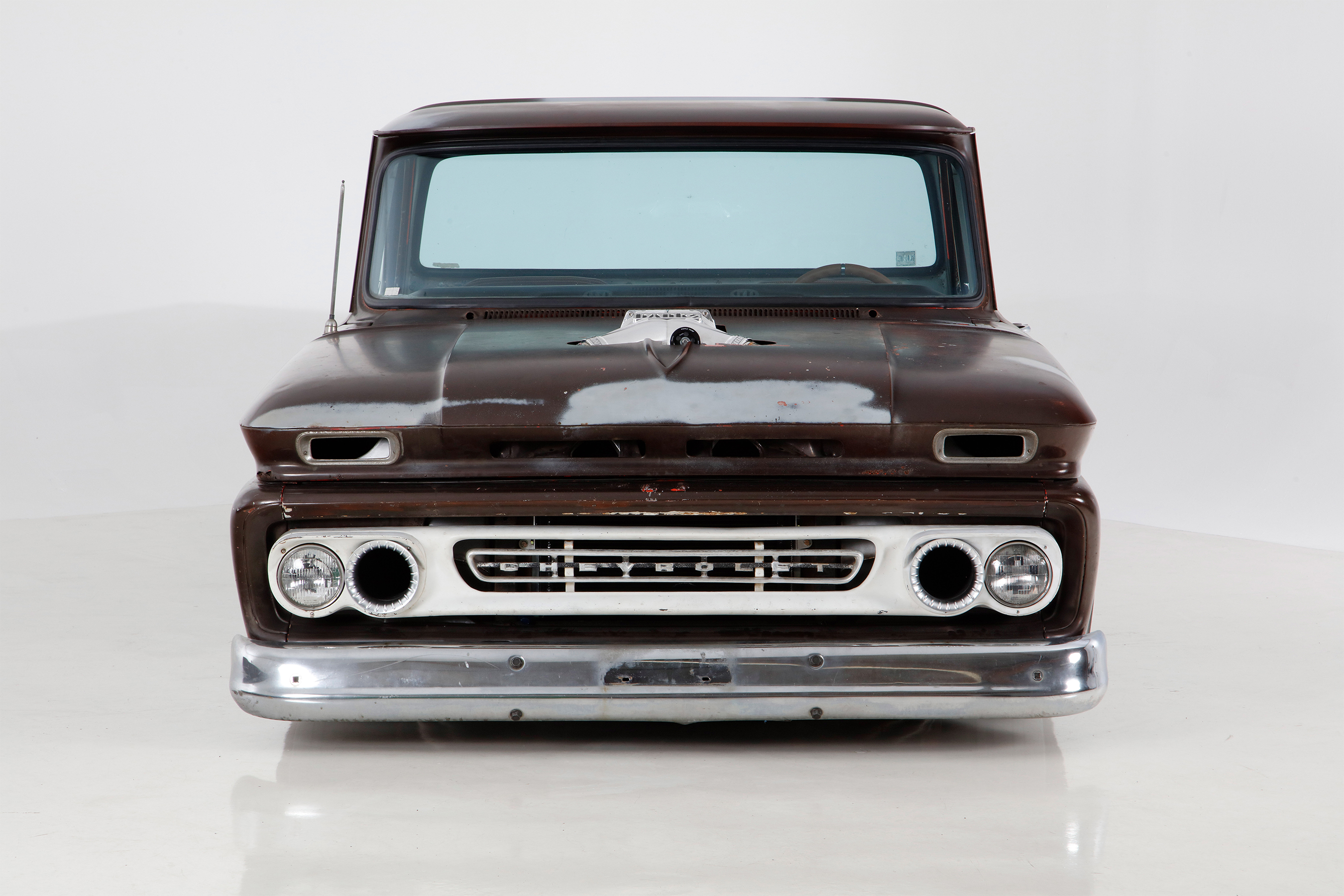 Banks Power has unveiled the first supercharged Duramax crate engine. The powerful block sits under the hood of a refreshed 1966 Chevrolet pickup. This truck, nicknamed LokJaw, a play on the effect of gaining tetanus from a rusty surface, showcases the company's upcoming high-performance turnkey diesel engine program.
Banks Power, an international GM Duramax engine distributor, purchased the '66 Chevy from a fan for $1 and outfitted it with a Banks supercharged R866SC Duramax diesel engine.
The engine manufacturer chose to stray from the typical turbo setup and adapted a Whipple Gen 5 3.8-liter twin-screw supercharger and liquid-coupled intercooler to force air into the 6.6-liter Duramax engine.
To increase performance even further, Banks prepped LokJaw's new power plant for nitrous injection with the help of Nitrous Supply.
LokJaw features an Allison 1000 six-speed transmission built by ATS Diesel. The new Banks engine is controlled by the MoTeC M142 ECM with gear shifts from Powertrain Control Solutions paddle shifters.
The customized three-quarter ton longbed pickup sits on a Roadster Shop Spec series chassis that has been adapted to support the heavy-duty engine and withstand more torque than typical LS-swapped pickups of the same era.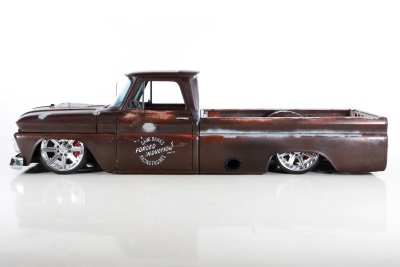 Fifteen-inch rotors and six-piston calipers from Wilwood's TX6R Big Brake Truck Kit are found at the front and rear. The supercharged truck wears Nitto Invo Street tires and Sparc Industries-designed NT555RII drag radials with one-off billet aluminum wheels. Shark-like fins surround the circumference of the wheels to pull hot air from the engine bay.
Although Banks opted to keep LokJaw in its original rusty state, the company outfitted the '66 Chevy pick-up with a completely redesigned interior by TMI and four Banks iDash DataMonster digital gauges that display pressures and temperatures as well as unique parameters like the patented Manifold Air Density. Each Banks iDash can monitor up to 100 parameters for real-time tracking of important performance-related metrics.
LokJaw is not entirely a one-off custom. Almost all of the parts used to make the 1966 Chevy resto-mod are available for purchase and can be used for Chevy builds from 1965 the 1967 model years.
A Banks LokJaw Chevy is estimated to cost $350,000 although official pricing has not been announced. Official power figures for the engine are still pending. Pricing for the power plant is expected to start below $40,000.
Banks has two additional turnkey engine configurations currently in development, a twin-turbo and super-turbo. The supercharged variant is planned for consumer release in 2022.