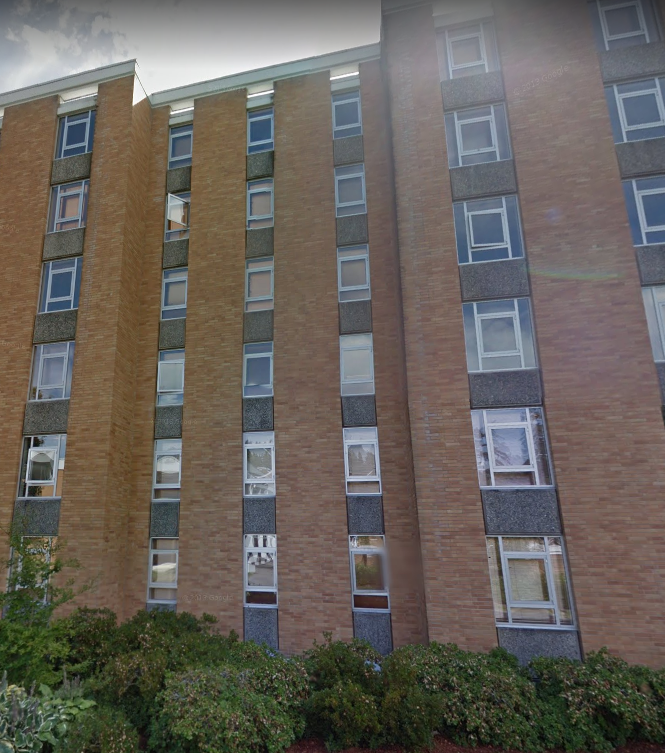 A woman survived a slashing attack by an unhinged college student claiming the Quran made him do it—but the emotional scars remain.
Now, Mary Hare is suing the University of British Columbia, claiming the institution lacked sufficient security measures in dorms "to make [students] reasonably safe" prior to October 4, 2016.
That's the day when a Saudi Arabian engineering student barged into Hare's third-floor dorm room, cut her throat and choked her until fellow students heard her screams and stopped him.
"UBC knew or should have been aware of the risk of forced entry into rooms and assaults and/or persons entering student residence dorm rooms," read the lawsuit, filed on July 6 in B.C. Supreme Court and first reported by Courthouse News Service.
In a statement, the university's Acting Vice President Janet Teasdale confirmed the school was aware of the lawsuit and stressed how important safety is to its community.
"The safety of all members of our community is of utmost priority. The incident was shocking and unprecedented, and we care about the impact on all of those involved. As this matter is now before the courts, UBC will not comment further."
Meanwhile, Hare's attorney said he was not cleared by Hare to answer any questions since filing the lawsuit.
When the Oregon native was attacked, she was a freshman living in Room 350 of Salish House dorm, according to the suit.
She was inside her room when Thamer Hameed Almestadi, a freshmen engineering student from Saudi Arabia "entered the Dorm Room carrying a knife, and violently attacked [Hare] by slashing her throat with the knife and choking her," the suit reads.
"I just opened the door and was attacked with a knife ... He had a knife to my throat. I just didn't know what was going on ... I just started screaming somebody help me," Hare testified in court during Almestadi's trial last October.
Fortunately, two students heard Hare and rushed over to help her.
"I tried to get his hands off her neck that he was holding pretty tight, so I resorted to actually going after him," said Adam Casey, then an 18-year-old engineering student, in an interview with CBC a day after the attack against Hare.
Luca Berg, then an art student from Hawaii, went for Almestadi's legs to wrest him off Hare.
"I just go for his legs which were around her neck and take them off," he told the outlet. "And, then she got out of the room and by that point she was safe."
Almestadi claimed at trial that certain passages in the Quran triggered a psychotic disorder where God commanded him to make a human sacrifice, CTV News reported.
Rather than head to prison, the report added, Almestadi was found not criminally responsible for the attempted murder and assault charges. Instead, he was committed to a psychiatric hospital in the region for an indeterminate amount of time.
After facing down her assailant in open court, Hare said she could do so because of a reserve of willpower.
"I just know I did everything I could," she told reporters outside court. "I fought him off.
"I don't have any regrets for what I did. I was as strong as I could be."
Hare, according to the suit, may never mend after the "permanent physical and mental disability," that happened to her during and after the incident.
The suit notes that she had cuts to her throat, shoulder and wounds to her throat as well.
Emotionally, Hare has endured "loss of enjoyment of life" with bouts of depression, PTSD and "other injuries" that will be revealed at trial, according to the civil document.
Outside the courthouse last year, Hare said she hoped that what happened to her won't "happen to anyone else."
The time at the university for Hare is filled with complete dread.
"I came to BC and had so much hope for what it be like," she said. "This is not how I expected it to go."
And now every doorway, every time she sees people she is spooked.
"I'm still afraid to open a door," she said. "I'm still afraid of going outside.
"And I'm still afraid of meeting people just because I have that residual fear of opening the door and seeing someone standing there. That's not easy to get over."
This story has been updated to include a statement from the University of British Columbia.