Slavery in Africa: Rwanda Offers to Take 30,000 Refugees After Human Auctions in Libya Spark Anger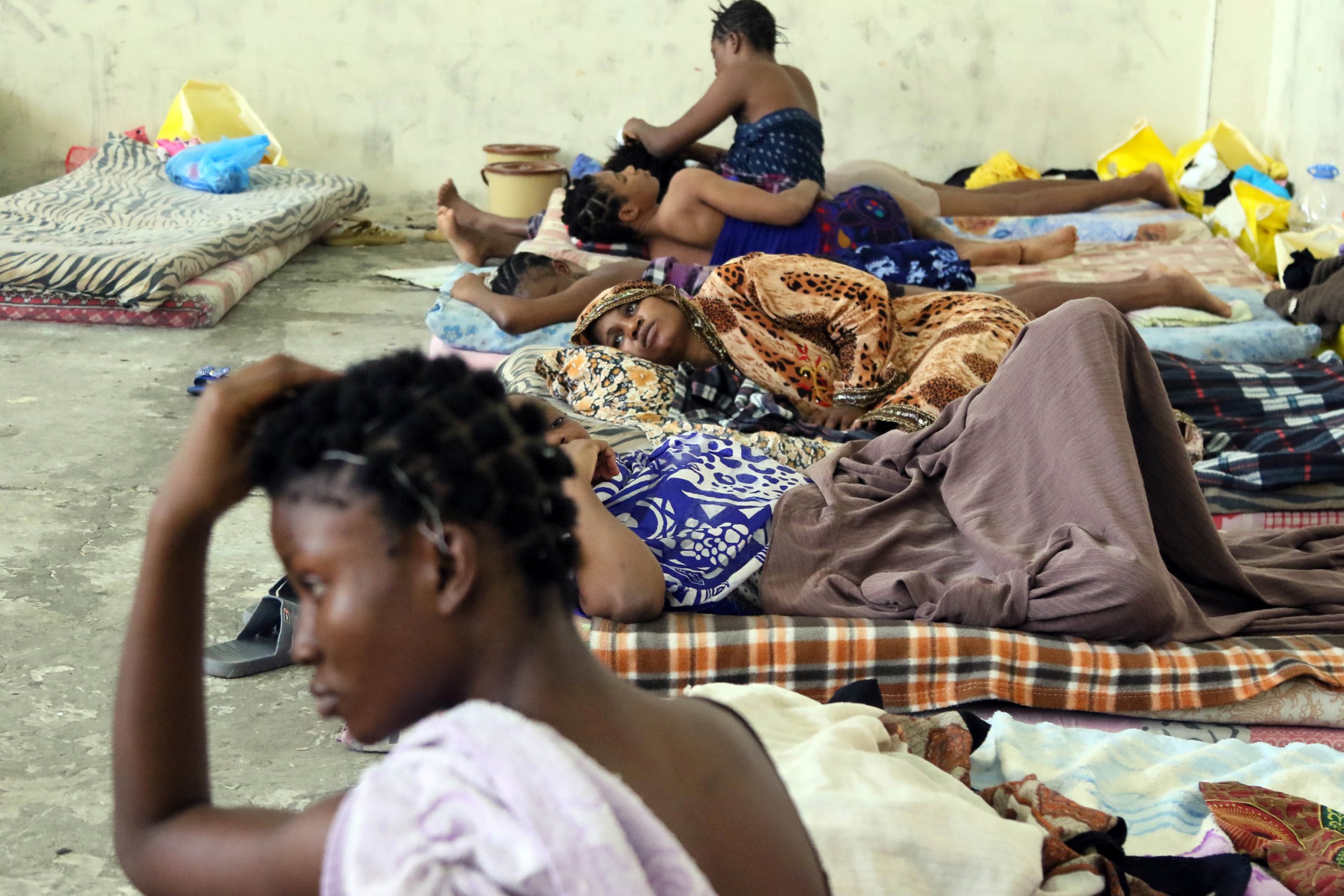 The sale of African migrants at auctions in Libya has sparked outrage across the continent.
A CNN report published earlier in November obtained footage of an auction, at which migrants stranded in the North African country were sold for as little as $400.
For thousands of migrants from across sub-Saharan Africa, Libya is the last stopping point in Africa before making a perilous journey across the Mediterranean in the hope of reaching Europe. But crackdowns on people-smuggling by European and Libyan authorities have left many migrants at the mercy of traffickers in Libya.
Now, the East African country of Rwanda has offered refuge to around 30,000 African migrants who are living in slave-like conditions in Libya.
The Rwandan foreign ministry said in a statement on Wednesday that it was "horrified by the images of the tragedy unfolding in Libya, where African men, women and children who were on the road to exile, have been held and turned into slaves.
"Given Rwanda's political philosophy and our own history, we cannot remain silent when human beings are being mistreated and auctioned off like cattle."
Rwanda's Foreign Minister Louise Mushikiwabo told Rwandan newspaper The New Times that the country may be able to accommodate up to 30,000 refugees.
"What I expect and know is that Rwandans will welcome these people," said Mushikiwabo.
Read more: At slave auctions, Libyan smugglers are selling off migrants for as little as $400
Rwanda was at the center of one of the largest refugee crises of the 20th century following a genocide on ethnic lines in the country in 1994. At least 800,000 people were killed—mostly members of the ethnic Tutsi minority, but also some moderate Hutus—in an genocide by Hutu extremists.
The genocide prompted two million Rwandans to flee the country for neighboring states including Tanzania, Uganda, Burundi and Zaire (now the Democratic Republic of Congo). It also left 1.5 million people internally displaced within the country.
Evidence of African migrants being sold as slaves has sparked widespread condemnation in Africa and the West. Heads of state in several African nations, including Niger, have summoned the Libyan ambassadors in their countries to demand investigations into the practice.
Parisians held street protests against slavery over the weekend and French President Emmanuel Macron requested an emergency meeting of the U.N. Security Council on Wednesday over the issue. He vowed to go after the traffickers, calling the practice a "crime against humanity."
CNN reported that it had been told of slave auctions in nine locations around Libya, which has slipped into lawlessness since the 2011 uprising that ousted former leader Muammar el-Qaddafi.
In the sale attended by CNN's team, the auctioneer described the African migrants as "merchandise," saying that some of them would be "big strong boys for farm work."
Libyan officials have condemned the practice of slave trading but said that they required more support from the international community to combat the practice.
The U.N.-backed Libyan Government of National Accord (GNA)—one of multiple governments that have vied for full control of the country in recent years— said that the country is "going through difficult times" and that "addressing this phenomenon exceeds the national capacities."
The GNA added that solving the problem would require authorities to "address the real reasons that drive people to leave their home countries, treat them and develop final solutions for them."
Hundreds of thousands of African migrants from countries such as Nigeria, Ivory Coast and Eritrea have attempted to travel to Europe in recent years, resulting in thousands of deaths, mostly by drowning.
But the number of migrants able to cross the Mediterranean has dropped significantly in 2017. There have been just under 160,000 migrant arrivals in Europe by sea in 2017, less than half of the 363,000 arrivals in 2016, according to the UNHCR.
While this has resulted in fewer deaths at sea, it has left stranded migrants vulnerable to abuse, being sold into forced labor or being held indefinitely in overcrowded detention centers.