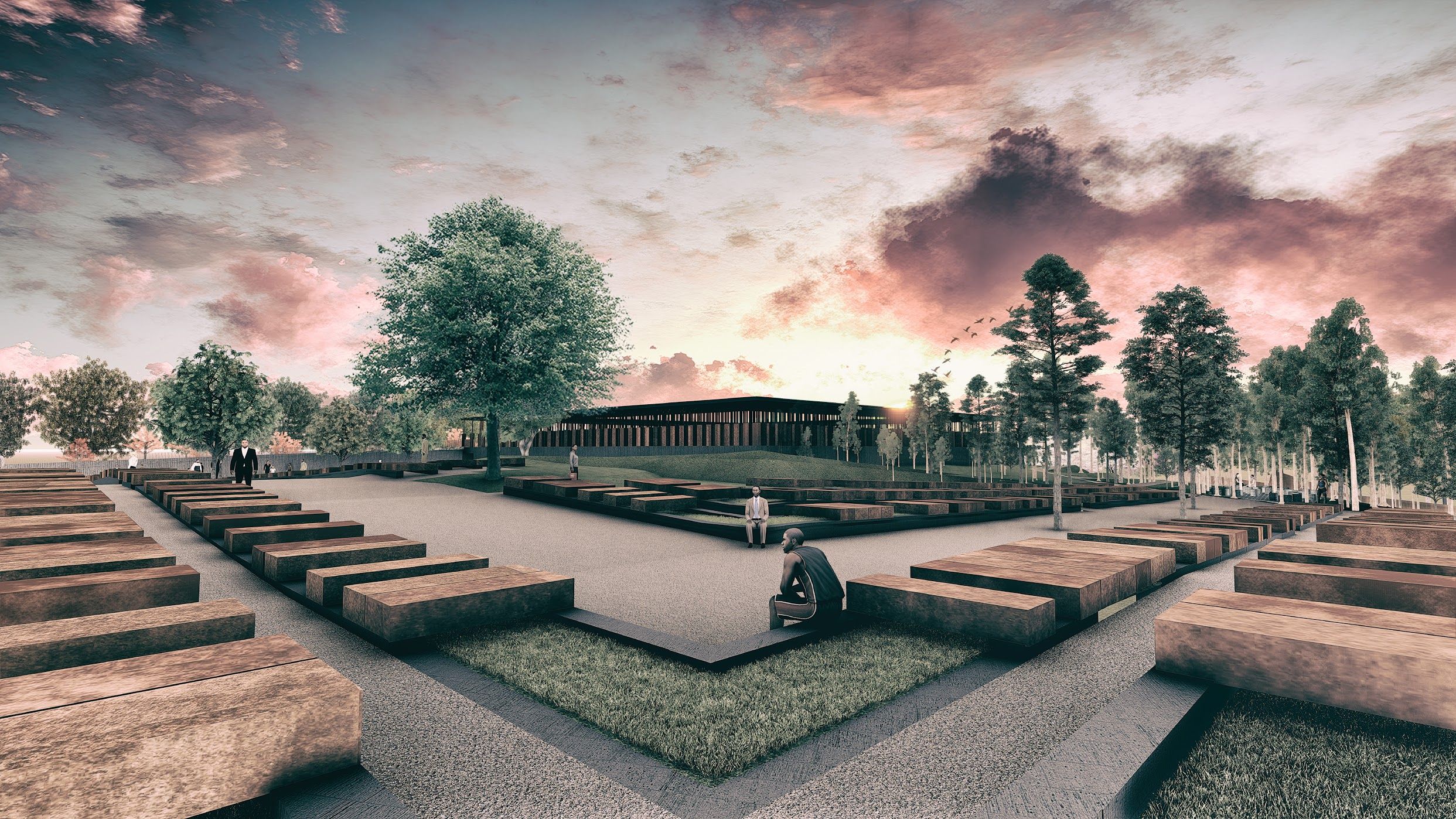 The United States will soon have its first national memorial dedicated to the victims of racial terror lynching. The Equal Justice Initiative announced on Monday that The National Memorial for Peace and Justice and The Legacy Museum: From Enslavement to Mass Incarceration will both open on April 26, 2018, in Montgomery, Alabama.
"Our nation's history of racial injustice casts a shadow across the American landscape," Bryan Stevenson, director of EJI, said in a statement. "This shadow cannot be lifted until we shine the light of truth on the destructive violence that shaped our nation, traumatized people of color, and compromised our commitment to the rule of law and to equal justice."
Related: What It Means to Be Black in America: 'Slavery Didn't End in 1865. It Evolved'
The opening of the memorial and museum is the culmination of years of work and research. EJI tracked down data on thousands of brutal murders, then in 2014 the organization began "looking for ways to give expression to this content," Stevenson told Newsweek Monday morning.
The result is a museum located on the site of a former slave warehouse and a memorial about a 15-minute walk away on a hill overlooking downtown Montgomery. The memorial's centerpiece is a structure full of rectangular, corten-steel monuments that represent counties in the U.S. where one or more lynching took place. The surrounding park will include duplicate monuments, laid on the ground, that communites can claim and display locally. As the slabs are claimed, plaques will go in their place that will include the same information about the lynchings that was on the monument. EJI envisions the disappearing monuments in the park as a kind of report card for counties implicated, indicating which are facing their histories and which are not. There will also be sculptures about slavery, segregation and police violence—all the iterations of racial inequality in the country's past and present.
"You can't understand the terror and violence that is detailed with the monuments you'll find at the memorial without understanding the legacy of slavery," Stevenson said. "Had we confronted racial hierarchy and white supremacy in the mid-19th century, we wouldn't have had decades of racial terror violence that was perpetrated with impunity. And lest we think that ending these acts of group violence was sufficient, it's important to understand the way segregation persisted even as the era of lynching became less visible."
"And today," he added, "it's important to understand questions of police violence and mass incarceration through the lens of that history."
The memorial is a visual representation of history through sculpture, architecture and design. But the other site, the museum, will tell similar stories with a focus on narrative, using a combination of words, artifacts, video, animation and other media.
"Together we think they will represent a very important moment in this country's history where we begin in a very direct way to advance a process of truth and reconciliation that is long overdue," Stevenson said. "We'll only make progress in this country when we are liberated from the history enough to deal with it honestly, and that liberation requires hard conversations that we've yet to have."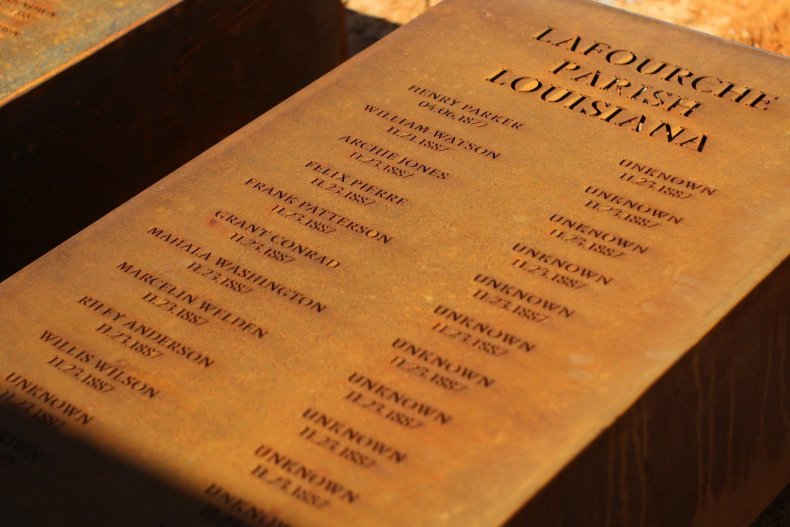 An "extraordinary week," Stevenson said, is planned for the opening of the memorial and museum this spring, including a include of artists, advocates, people of faith, community leaders and entertainers that will be announced in January.
"I don't think there's anybody in this country who should feel like there isn't something for them to experience, learn, understand, relate to at these sites," Stevenson said. "We're inviting all of America to be a part of this."
Tickets to both the memorial ($5) and the museum ($8, timed entry) are now available for purchase on the memorial's recently-launched website. The museum will be open from 8 a.m. to 10 p.m. daily, while the outdoor memorial will be open from 8 a.m. to sunset daily until May 8. After that date, both sites will be closed on Tuesdays and the museum will revert to slightly shorter regular hours.