Fox News Guest Asks Whether Barack Obama, Kamala Harris Would Pay Slavery Reparations or Receive Them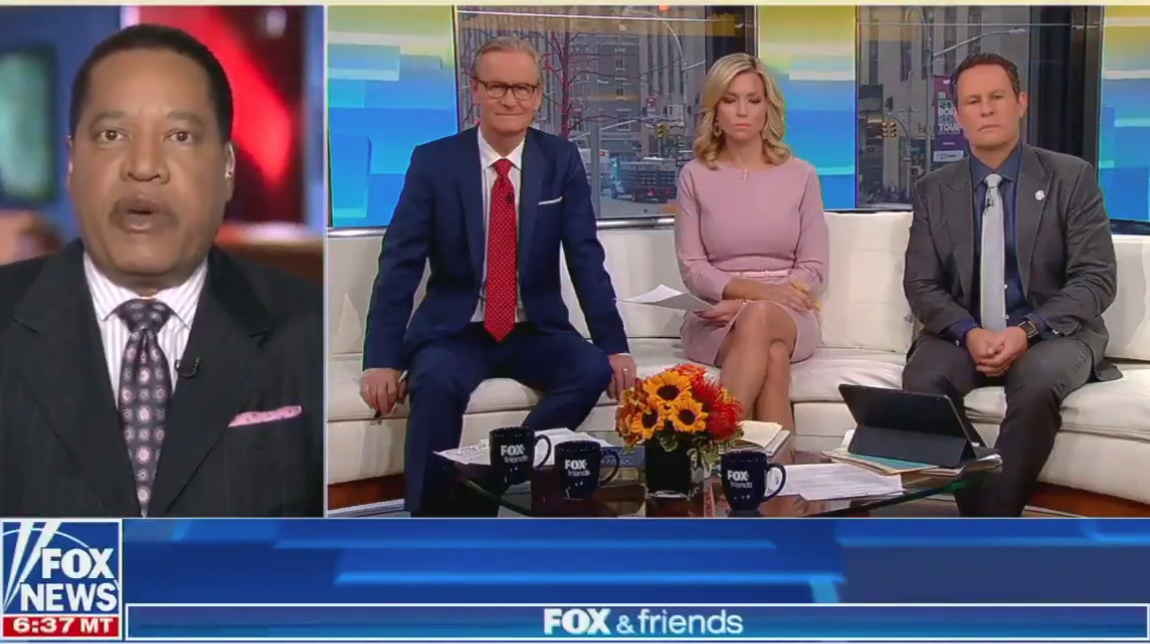 Talk radio host Larry Elder ridiculed the concept of slavery reparations on Fox News Tuesday, denouncing Democratic lawmakers for vowing to "extract" money from people who were never slave owners to give to people "who were never slaves."
Elder, the conservative host of a nationally syndicated Los Angeles radio show, railed against Democrats including Senators Cory Booker and Kamala Harris for recently stating they'd support "divisive" slavery reparation legislation if elected president. Elder told Fox & Friends the concept is rife with hypocrisy, particularly the question of who exactly would receive the benefits and who would pay. He pointed to mixed-race Democrats including Harris and Barack Obama, asking "do [they] pay a check or receive a check?"
The right-wing radio host repeatedly dismissed slavery reparations as absurd and largely unsupported by both liberal and conservative Americans. Elder said left-wing policies such as the "welfare state" and "race-based preferences" have hurt black Americans more than reparations would help.
"Slavery reparations, in my opinion, are the extraction of money from people who were never slave owners and given to people who were never slaves," Elder said, responding to Booker's Senate plans to form a reparation exploratory committee. "It was just too long ago. Slavery ended 150 years ago."
Elder reiterated that comparisons to the payouts received by Japanese-American internment camp families through the Civil Liberties Act of 1988 are off-base because the U.S. government directly paid and apologized to the families affected just 40 years before.
"The parallels might be the reparation paid to Japanese-Americans put in relocation camps in World War II. But those monies were paid to them who were victimized or to their legal heirs. Same thing with respect to [the] Holocaust. It's just too long ago."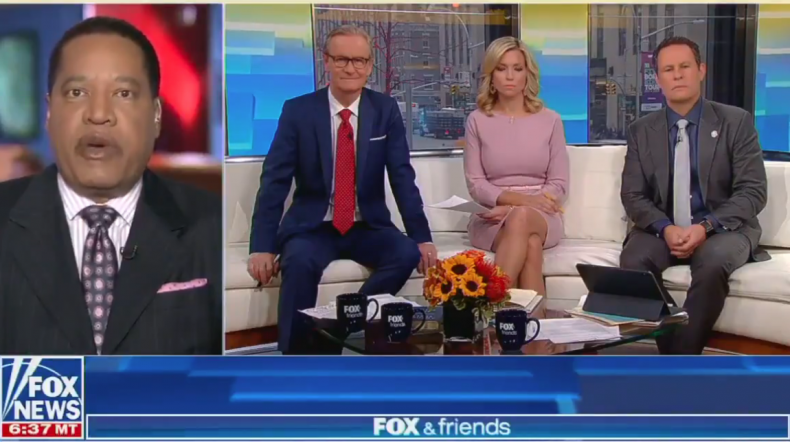 Elder questioned how interracial marriages would skew the line between reparation recipient and payer, suggesting Obama's Kenyan father, Barack Obama Sr., lived in a slavery "hotpoint," where Africans enslaved other Africans.
"What about people like Kamala Harris?" Elder asked. "Her father is from Haiti, and he has admitted that in his family, his family owned slaves. So does Kamala Harris pay a check, or does she receive a check? What about Obama?...Does Obama pay a check, or does he get a check? I mean, the whole thing is absolutely absurd."
Fox & Friends co-host Brian Kilmeade noted a majority of 2020 Democratic candidates backed reparations while attending Al Sharpton's recent National Action Network event. But Elder said voters in both parties overwhelmingly agree reparations are "too divisive" and liberal policies have incentivized women to "marry the government," an argument made frequently by black conservatives.
"Only 26 percent of Americans support reparations. Let's knock it off and let's move on," Elder said. "The real problem right now are left-wing policies that have made things worse. The welfare state has incentivized women to marry the government and allow men to abandon their financial and moral responsibility."