Sleep Disorders Could Lead to Worse COVID Outcomes, Study Finds
A new study revealed that people with sleeping disorders could experience "more severe" outcomes from COVID, including a 31 percent higher death and hospitalization rates.
Researchers found that patients with sleep-disordered breathing and sleep-related hypoxia don't have a greater risk of developing COVID, but they have a "worse" clinical prognosis from the virus, according to the Cleveland Clinic study published on Wednesday.
"This study improved our understanding of the association between sleep disorders and the risk for adverse COVID-19 outcomes. It suggests biomarkers of inflammation may mediate this relationship," said Dr. Reena Mehra, director of sleep disorder research at Cleveland Clinic.
"As the COVID-19 pandemic continues and the disease remains highly variable from patient to patient, it is critical to improve our ability to predict who will have more severe illness so that we can appropriately allocate resources," Mehra added.
The research was conducted based on data from around 360,000 COVID patients, including 5,400 who had an available sleep study record.
In the process of carrying out the study, researchers examined sleep study findings and COVID positivity along with the severity of the virus, according to Cleveland Clinic. They also accounted for other influencing health conditions such as obesity, cancer, smoking, and heart and lung disease.
According to the Cleveland Clinic, the new research has led to additional studies that would determine whether treatments such as positive airway pressure or oxygen administration can effectively enhance COVID outcomes.
"If indeed sleep-related hypoxia translates to worse COVID-19 outcomes, risk stratification strategies should be implemented to prioritize early allocation of COVID-19 therapy to this subgroup of patients," said the first author of the study Dr. Cinthya Pena Orbea of Cleveland Clinic's Sleep Disorders Center.
Newsweek contacted the Cleveland Clinic for further comments but did not hear back in time for publication.
A number of studies over the past few months have been tracking the effects of COVID on people with varying health conditions.
In July, a U.K. study found a correlation between people who contracted the virus and a decline in their reasoning and problem-solving abilities.
The study examined 81,337 people who had taken the Great British Intelligence Test, that measures people's different mental abilities, during the entirety of 2020. Over 12,000 respondents said that they have contracted the virus.
The findings showed that those who had COVID did worse on some parts of the test than those who didn't contract the virus. Those test parts included reasoning, problem-solving, spatial planning, and target detection.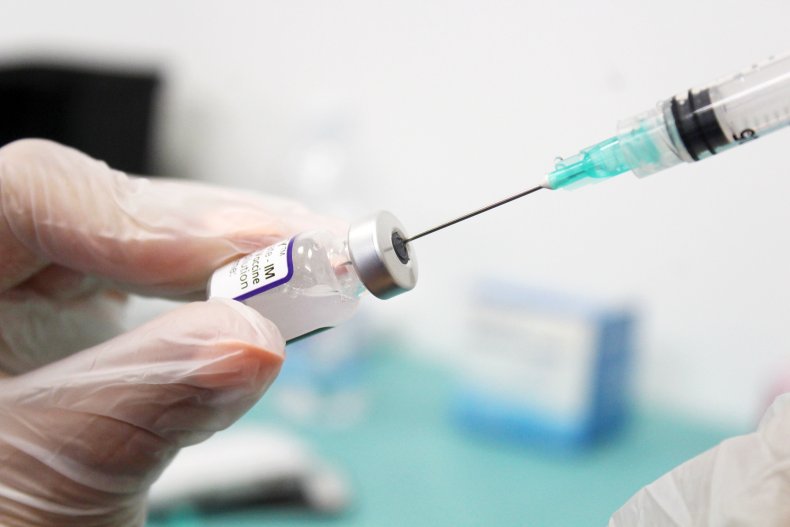 Additionally, the study showed those who had severely suffered from COVID have performed worse on the test than those who had less extreme virus symptoms.
While the COVID vaccine is still being recommended as the ultimate solution that would protect people against the virus, some drug companies have been working to introduce other potential alternatives such as COVID pills
For instance, Pfizer announced earlier this month that its oral antiviral showed 89 percent efficacy in preventing hospitalizations, a rate nearly 30 percent more than Merck's pill.
A potential end to the pandemic could be in sight, if both companies receive emergency use authorizations from the Food and Drug Administration.