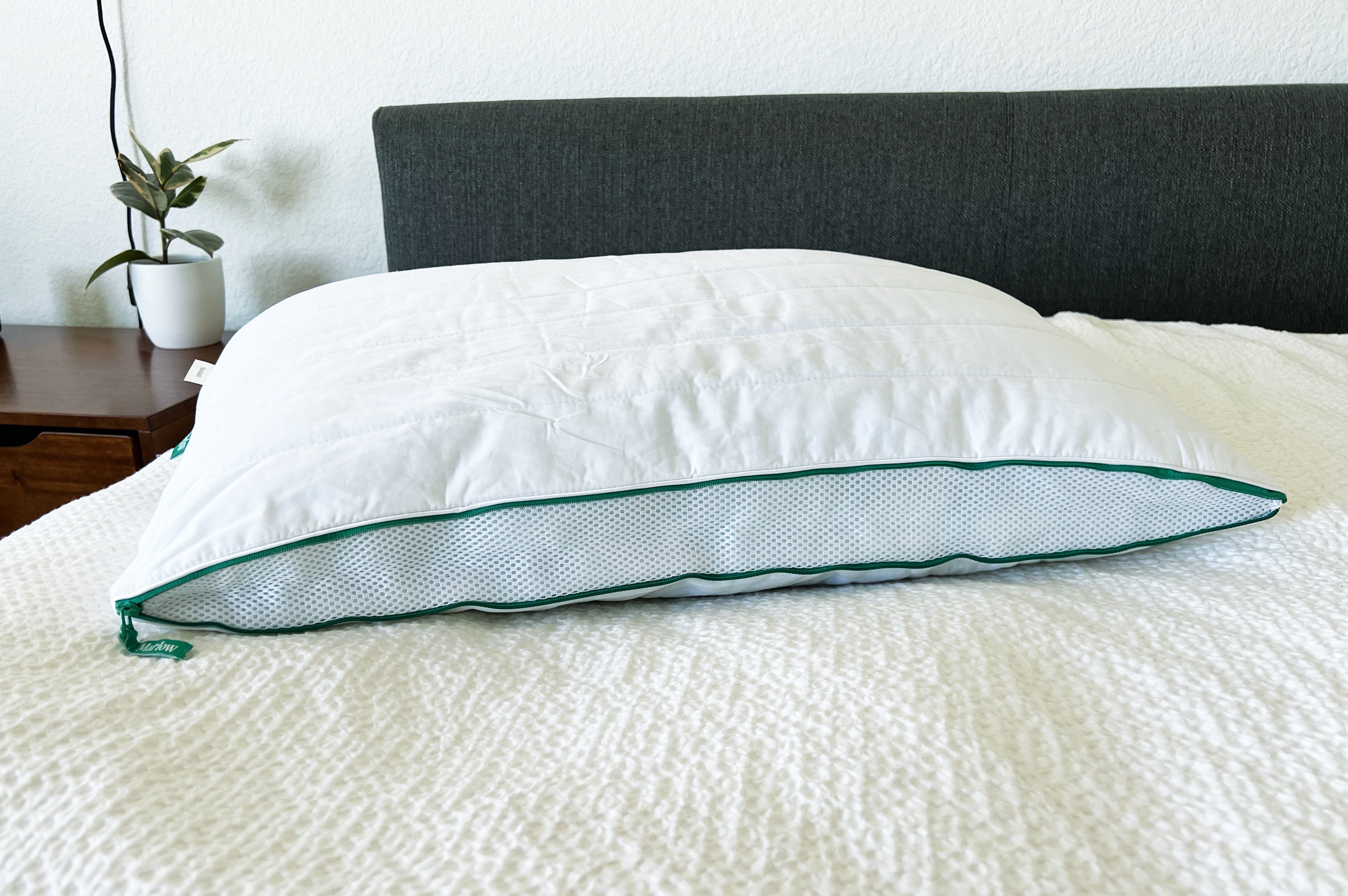 Do you prefer a thin, firm pillow or one that's soft and fluffy? While this might not be the same kind of divisive question as one involving politics, it still has the power to clearly split a group of people. The type of pillow we use, or don't use, can be extremely personal. It can make all the difference as to whether or not we get a good night's sleep.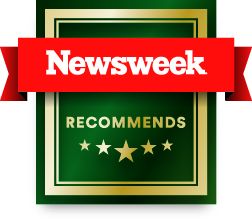 Marlow is a pillow company created by Brooklinen. What's unique about this pillow from Marlow is that it's adjustable via zippers. The pillow becomes firmer when the zippers are closed and fluffier when they're open. Instead of asking people what type of pillow they prefer, Marlow is trying to make one that appeals to everyone. It's trying to have its cake and eat it, too.
I've been happy with my foam pillow from Tuft and Needle, but an ad for Marlow's adjustable pillow caught my attention. I was intrigued. I decided to put aside my preferred pillow for at least a few nights to see if this new one could win me over.
TL;DR
Pros:
Zippers offer a bit of control over the firmness level
Pillow did not feel hot or warm during the night
Cons:
Tough to adjust zippers while inside a pillowcase
Buy at Marlow.
Marlow Pillow Benefits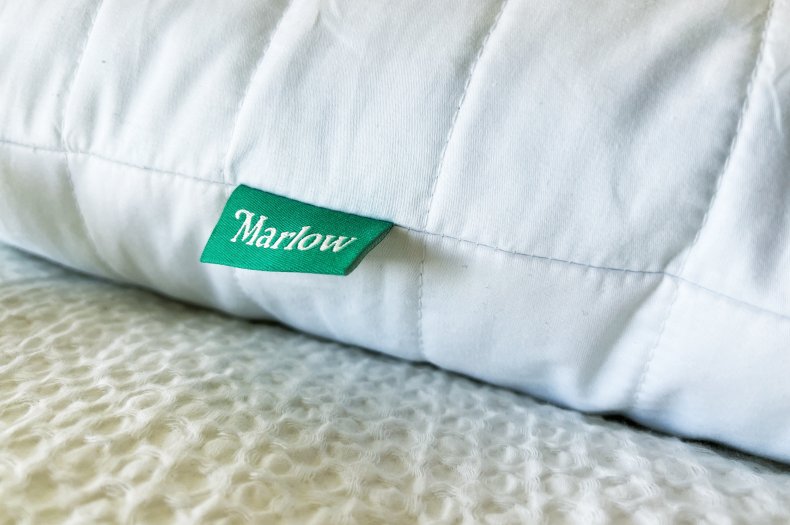 Beyond being adjustable via its zippers, the pillow also advertises a few key points that should appeal to most people. It says that its memory foam is "cooling-infused," it's supportive and it advertises being 100-percent vegan and allergy-friendly.
Inside a Marlow pillow is 80-percent cooling-infused memory foam with 20-percent polyester fiber, a combination the company says is a "perfect balance of softness and support."
This all sounds great. It's also not too different from what other pillows from Casper, Tuft and Needle, and Buffy, among others, offer. Nearly all tout aspects of being cool and soft and supportive. Basically, these features are all standard and a baseline. But the Marlow's adjustability is so intriguing because it's not common.
Sleeping on the Adjustable Pillow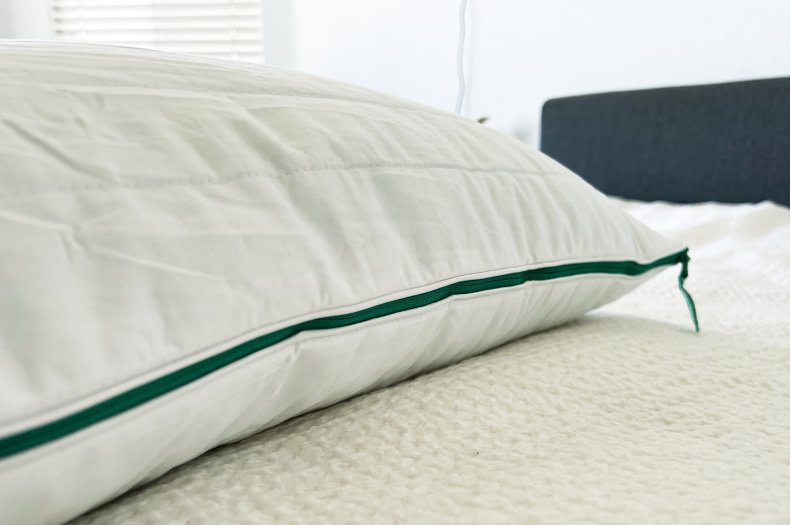 I haven't replaced my primary pillow in a few years, but there was a time when I went through quite a few different ones because I couldn't find what I was looking for. A lot of the time the novelty of a new pillow corrupted my first night's impressions. After that initial sleep, however, I could get a better, more realistic idea of how the pillow fit my needs.
In this case, I was pleasantly surprised that there was no break-in period. I slept well using the Marlow pillow on day one.
Before bedtime, I tried the pillow in all the combinations—with both zippers closed, both open and split, one open and one closed. I decided to try a middle approach with one open and one closed to get a mixture of firm and soft.
One thing to consider is the ease of adjusting the firmness that is shown in all the promo shots and videos. The zippers slide smoothly enough—but none of those demonstrations feature the product in a pillowcase.
Opening and closing the zippers while it's in a pillowcase isn't very convenient. It's not something you're likely to do in the middle of the night unless you really can't sleep. You'll want to try to figure out your preference before putting the Marlow in a case.
I slept well subsequent nights, too. I didn't notice the pillow feeling overly cool, but I don't think it felt overly warm, either. The pillow itself never caused any sleep disruptions.
After a couple of nights, I did get the urge to try the softest configuration, with both zippers open. It's certainly fluffier than with both zippers closed, but when the pillow was inside a case, I had a hard time telling the overall difference between one zipper open and both of them open.
I do think there's enough variation between both zippers being open and both being closed to notice. The difference between all three positions is not extreme, however. It's subtle, especially inside a pillowcase that can hold the pillow to a certain shape and size.
I try to be a side sleeper, but I actually sleep best on my back. Both of those positions were fine for me while using the pillow. It doesn't seem like it favors one type of sleeper over another.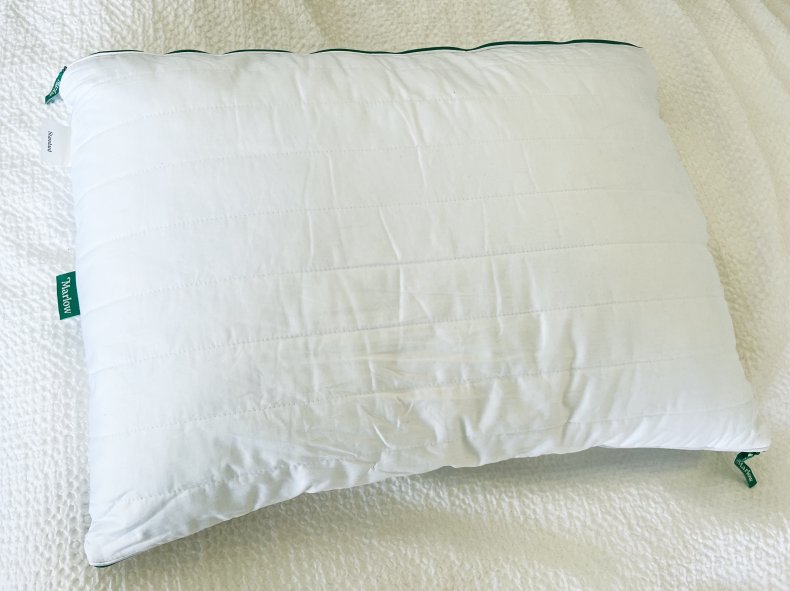 Should You Buy the Marlow Pillow?
This whole experience really made me consider whether an adjustable pillow is even necessary. Once you have your desired feel, are you really going to ever adjust the pillow again? It's possible—but probably not. Maybe I'm being too skeptical, but it does feel like Marlow is the one who benefits the most from an adjustable pillow: It only needs to sell one product that can appeal to a wide market. The capitalist in me says, "Good for the company." Plus there are outlying scenarios when having a pillow with multiple firmness settings in the house could be helpful.
I went into trying the Marlow Pillow with the assumption that even if it were nice, I would likely return to the familiar one that I've been using for a couple of years. Marlow does offer a one-year return window, after all.
But after a week, I'm a fan and think I may have found a new pillow.
Buy at Marlow from $65.
Newsweek may earn a commission from links on this page, but we only recommend products we back. We participate in various affiliate marketing programs, which means we may get paid commissions on editorially chosen products purchased through our links to retailer sites.