The 'Sleeper Charge' Threatening Donald Trump
Former President Donald Trump could soon be up against a "sleeper" criminal charge amid the latest revelations that he knew there was no widespread election fraud but continued to fundraise based on the idea of a "stolen" election.
Last week, the Washington Post reported that Trump's 2020 campaign had hired an outside research firm to help bolster his claims of election fraud, but the Berkley Research Group found no evidence that he was the rightful winner. Trump, who was briefed on the findings, never released the results to the public.
The latest proof that Trump had knowledge that he was promoting baseless claims to his supporters has renewed questions that the House committee investigating the January 6 Capitol riot raised about the Trump campaign's fundraising efforts for the "Official Election Defense Fund."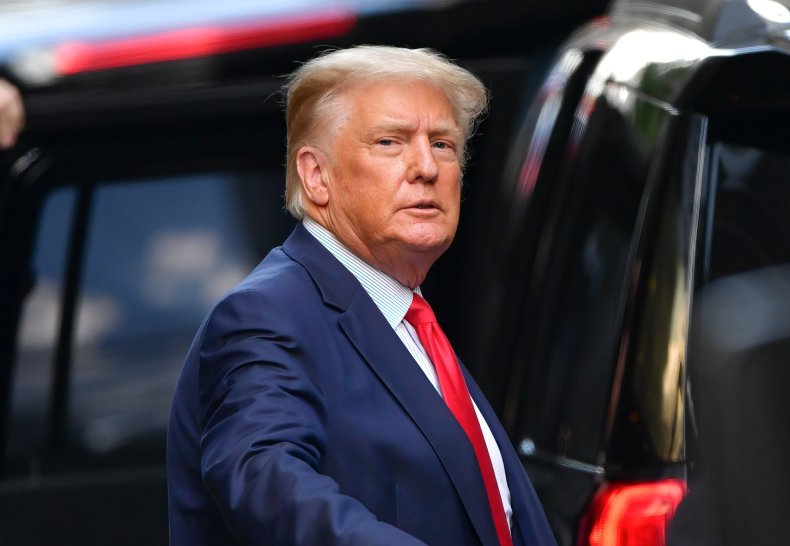 But because that fund did not really exist, the donations went to Trump's political action committee "Save America" instead. The catch—as former federal prosecutor Randall Eliason pointed out in a Wednesday newsletter—is that PACs, under the Federal Election Campaign (FEC) Act, are prohibited from spending more than $5,000 on recount and election-contest-related expenses.
While Trump raised millions of dollars for the purpose of fighting an allegedly stolen election, "most of the funds they raised went to an entity that was legally prohibited from spending the money for that purpose," Eliason wrote.
"This new evidence that Trump knew his claims about the election were baseless could be key to proving what may emerge as the sleeper criminal charge related to January 6, 2021," he argued.
What 'Sleeper' Charge Could Trump Face?
David Schultz, an election law expert and professor at Hamline University, told Newsweek that it's unsurprising Trump's campaign knew they were fundraising off false claims.
"Given all the information we have, one can argue that the president and his team sought to raise money for the purposes of engaging in frivolous legal claims and of which there was no good faith basis to believe they were true," Schultz said.
"If all this is correct this could constitute a separate action for wire fraud," he said. "It would also constitute fundraising for purposes outside of that allowed under FEC rules, and it could too be the basis for legal action."
Former U.S. Attorney Barbara McQuade told Newsweek that an individual can be charged with wire fraud when they use electronic communication in a fraud scheme, in this case, the scheme that falsely promoted the notion that there was a stolen election.
"If prosecutors can prove that Trump continued to solicit money to support a cause he knew was based on a lie, they would have a potential wire fraud charge," McQuade said. "It is the equivalent of posting a GoFundMe page for a healthy person falsely claiming to need money for surgery."
Will Trump Be Charged With Wire Fraud?
However, former federal prosecuted and elected state attorney Michael McAuliffe told Newsweek that the report on the Berkley Research Group's findings won't do much to "alter the public's understanding of Trump's fundraising scheme or his potential legal liability."
"It just buttresses the view that he profited by making spurious claims to an identifiable group of supporters," McAuliffe said.
Pointing to a quote from Trump attorney Rudy Giuliani that was included in the House panel's report—"We've got lots of theories, we just don't have the evidence"—Schultz said it had already been clear from the House investigation that the Trump campaign violated several federal laws.
While the latest developments corroborate these findings, prosecutors already had what they needed to prove that Trump and his associates mounted legal challenge after legal challenge and engaged in other tactics to overturn the 2020 election with concrete knowledge that there was no evidence of voter fraud.
"People who give to Trump based on those claims are themselves on clear notice that Trump says whatever suits him," McAuliffe said. "They know the source."
Newsweek reached out to Trump for comment.