Filmmaker Proposes to His Girlfriend by Editing Them Both Into Cinema Showing of 'Sleeping Beauty'
A romantic Disney fan proposed to his girlfriend by editing her and himself into a key scene of her favorite movie, Sleeping Beauty. Filmmaker Lee Loechler edited Princess Aurora to look like his girlfriend, Dr. Sthuthi David, and replaced Prince Charming with a cartoon version of himself.
As he on-screen Prince Charming kissed the Princess, David looked confused as to why the movie was different and Loechler watched for her reaction. Then, the Prince opened up an engagement ring box, before "throwing" it into the audience for Loechler to catch. Loechler then proposed to David while the cartoon versions of themselves looked on in anticipation.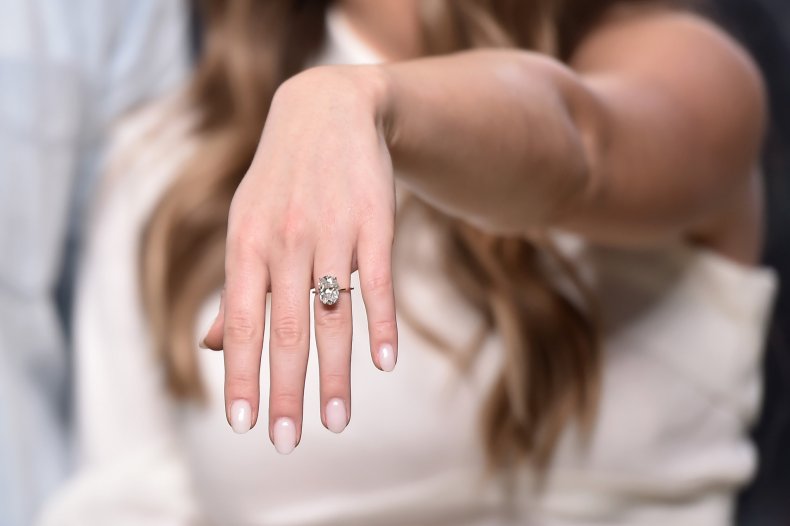 David turned around to apologize to her fellow moviegoers for interrupting the film, by saying "Oh my god, these poor people..." before realizing that the movie theatre was made up of their friends and family. Loechler began his proposal by saying "It's not every day you get to propose to your high school sweetheart," and jokingly said: "I love you with my whole heart, including all of its ventricles, atriums, and valves," before explaining to the audience that she's a cardiologist.
Loechler eventually asks his girlfriend: "Will you live happily ever after with me?" To which, of course, David said yes.
The edited movie then depicted Loechler and David drawn into the Sleeping Beauty book, and "The End" credit changed into "The Beginning." Then, an "alternative ending" titled "Stuthi says no" plays, showing the dwarves from Snow White crying to the song "Mad World."
On Instagram, Loechler said: "It's not every day you get to propose to your High School sweetheart. For the past six months, I've been working with @kaylacoombs [Kayla Coombs] to animate @stutzd4 [Stuthi David] and myself into her favorite movie, Sleeping Beauty.
"The only thing better than seeing the smartest person I know completely dumbfounded was knowing we'd get to live happily ever after together."
Loechler planned the proposal on Reddit, where he asked strangers to make up part of the audience, while his and his girlfriend's friends and family hid among the crowd. Loechler posted on Reddit: "My girlfriend and I were high school sweethearts. We split up when we moved away for college, but, through freak happenstance, reconnected ten years later and got back together.
"On December 30, I plan to propose to her during a screening of her favorite movie. Sprinkled into the audience, hidden, will be our friends and family–to surprise her and celebrate afterward.
"In an effort to prevent her from noticing these familiar faces, I've reserved 20 seats surrounding hers as buffer. If you are interested in filling one of the seats, please DM me!"
Clearly, the proposal was a success, and Loechler posted an update with a video of the proposal on Reddit yesterday.