Sleeping Woman Wakes up to Man Sexually Assaulting Her on Spirit Flight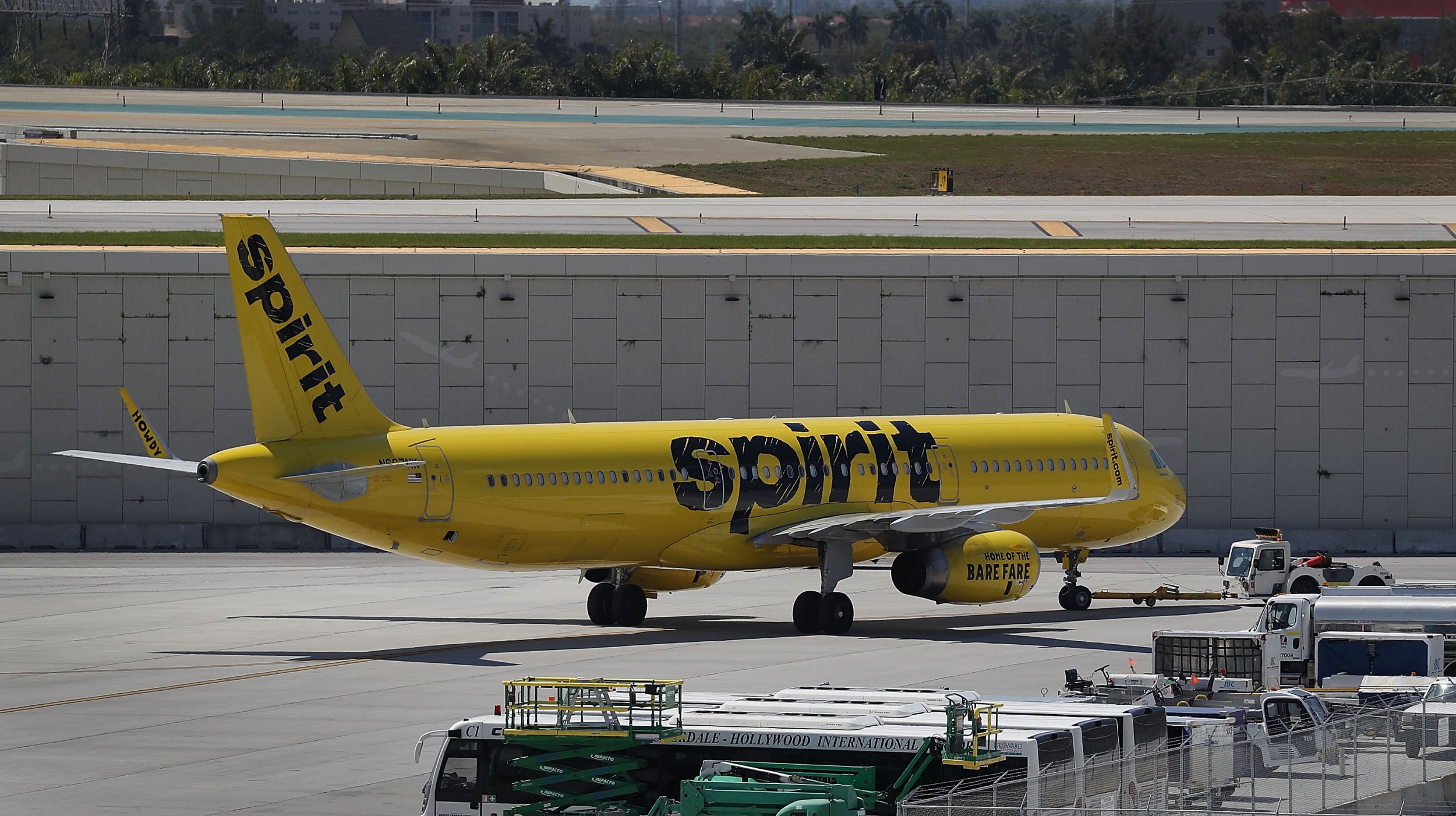 A 22-year-old woman woke up to find a man sexually assaulting her while she slept aboard a Spirit Airlines flight to Detroit.
The man sitting next to her was apprehended and charged with aggravated sexual abuse by federal authorities following the flight Wednesday.
The woman was sitting in the window seat next to the man, Prabhu Ramamoorthy. She was awoken to find her shirt and pants unbuttoned with Ramamoorthy digitally penetrating her, according to The Detroit News. Ramamoorthy stopped when he saw that the woman was awake. The woman notified a flight attendant.
Ramamoorthy was then detained by the Wayne County Airport Authority. He later told authorities that he had fallen into a deep sleep and did not assault the woman. But then he admitted to FBI officials that he "might have" unclasped the bra of the woman sleeping next to him, grabbed her breast and unzipped her pants, according to the publication.
A CNN investigation found that FBI investigations into midair sexual assault have jumped by 66 percent from the fiscal year of 2014 to 2017. Several women shared their stories of sexual assault with CNN who released the investigation last week. Katie Campos shared her story via Twitter and spoke with CNN.
Campos took to Twitter on December 20 to say how she was sexually harassed on a United Airlines flight. Campos said her harasser was arrested at the gate after he kept touching her and others on the flight.
In a statement, Campos said a man sitting in the middle seat between her and another woman grabbed her upper, inner thigh three times. She said a flight attendant then moved her to a seat behind the man harassing her.
"@united (and all airlines) should have a policy on how to handle this situation," she tweeted. "They need to remove the problem, not the people affected by the problem."
Allison Dvaladze told CNN she fell asleep a Delta Airlines flight and was woken up by the man next to her "grabbing her."
"I felt a hand in my crotch, and realized that the man next to me was holding, was grabbing my crotch," Dvaladze told CNN. "I slapped his hand right away, yelled 'no,' without even thinking."
The women interviewed by CNN said that they had all felt that the flight crew could have done more to help them. According to the Association of Flight Attendants-CWA, a union for flight attendants, one out of five flight attendants surveyed from a group of 2,000 last year said they had received a report of a passenger being sexually assaulted.
Spirit Airlines officials did not respond to requests for comment.