What Is the 'Sleepy Chicken' TikTok Trend, Exactly?
Concerns have been raised over the "sleepy chicken" TikTok trend, also referred to as "NyQuil chicken" in some posts on the video sharing platform.
Talk around the unusual chicken recipe trend, which apparently had been shared previously (as in this TikTok video from 2020), has resurfaced recently amid the threat of the Omicron variant in the ongoing COVID pandemic.
Some TikTok users have warned against it, such as user @_mindofmusic posted a clip of the chicken recipe video (which is no longer available) back in 2021, with the words: "NyQuil is not seasoning. I repeat. NyQuil is not seasoning."
User @gorditofamoso also shared a clip of the recipe video (which is no longer available) back in 2020 with the words: "Please don't try this at home that's just disgusting."
What Is the 'Sleepy Chicken' TikTok Trend?
The trend entails cooking chicken meat in the liquid form of NyQuil, a medication used to treat cold and flu symptoms.
According to the DailyMed website of the U.S. National Library of Medicine, one of the three active ingredients in NyQuil is doxylamine succinate, an antihistamine.
Doxylamine succinate is a sedating antihistamine, which means it can cause drowsiness, explains the Mayo Clinic.
In one video (which has been removed), the person cooking the chicken said: "I got sick last night so I'm cooking up some NyQuil chicken."
In another video (which is no longer available) highlighting the same chicken recipe shared by user @caffeinatedhero in 2021, the person in the video said: "You know, you might be too good for NyQuil sauteed chicken. But one of us is gonna have a full belly and sleep very well tonight."
Is It Dangerous?
Doctors have warned about the dangers of the "Nyquil chicken" recipe.
Dr. Aaron Hartman, a physician and assistant clinical professor of family medicine at Virginia Commonwealth University, told Mic.com: "When you cook cough medicine like NyQuil, you boil off the water and alcohol in it, leaving the chicken saturated with a super concentrated amount of drugs in the meat.
"If you ate one of those cutlets completely cooked, it'd be as if you're actually consuming a quarter to half a bottle of NyQuil," he said.
One of the biggest dangers about this chicken concoction is that: "By cooking a medicine with multiple drugs in it on a stovetop, you've aerosolized it and are most likely inhaling it," Hartman explained.
He warned: "Inhaled, these medicines also enter your bloodstream really quickly and are not going past your liver for detoxification," adding, "the effects can be quite bad depending on how much you inhale."
Risk of Food Poisoning
Hartman also warned that if the chicken is boiled in a liquid only "for five minutes" (as noted in one of the chicken recipe videos), you could also get food poisoning from undercooked chicken.
Speaking to The Sun newspaper in the U.K., Dr. Jeff Foster warned social media should never be used as a source of medical information, as it tends to "bring out the worst in some cases, hence the Darwinian approach of anti-vaxxers who obtain their medical "research" from such sources as Facebook and Instagram.
"The case of NyQuil chicken is no different. The idea that by saturating any food product in a medicine believing that it will provide some novel health benefit or cure is not just stupid, but incredibly dangerous," he added.
Asked about the dangers of cooking chicken with NyQuil, a spokesperson for the U.S. Centers for Disease Control and Prevention (CDC) said: "We do not have data to reply to your inquiry."
Speaking to Newsweek, a TikTok spokesperson explained: "Overall, we have seen a very small amount of content related to this 'trend' and are actively removing content that violates our guidelines and blocking related hashtags to further discourage participation.
"The safety and wellbeing of our users is TikTok's top priority. As we make clear in our Community Guidelines, we do not allow content that encourages, promotes, or glorifies dangerous challenges that might lead to injury," the spokesperson said.
Newsweek has contacted the U.S. Food and Drug Administration and the American Association of Physicians and Surgeons for comment.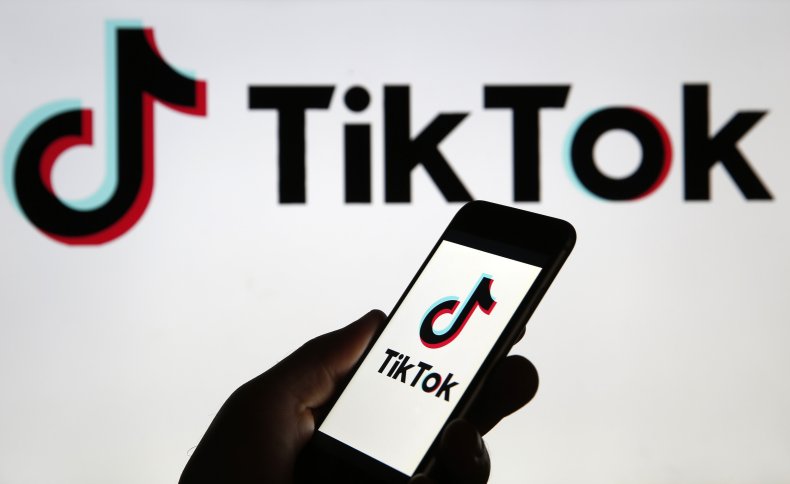 Update 1/31/22 at 3:15 a.m. ET: This article was updated with comment from the CDC and TikTok.