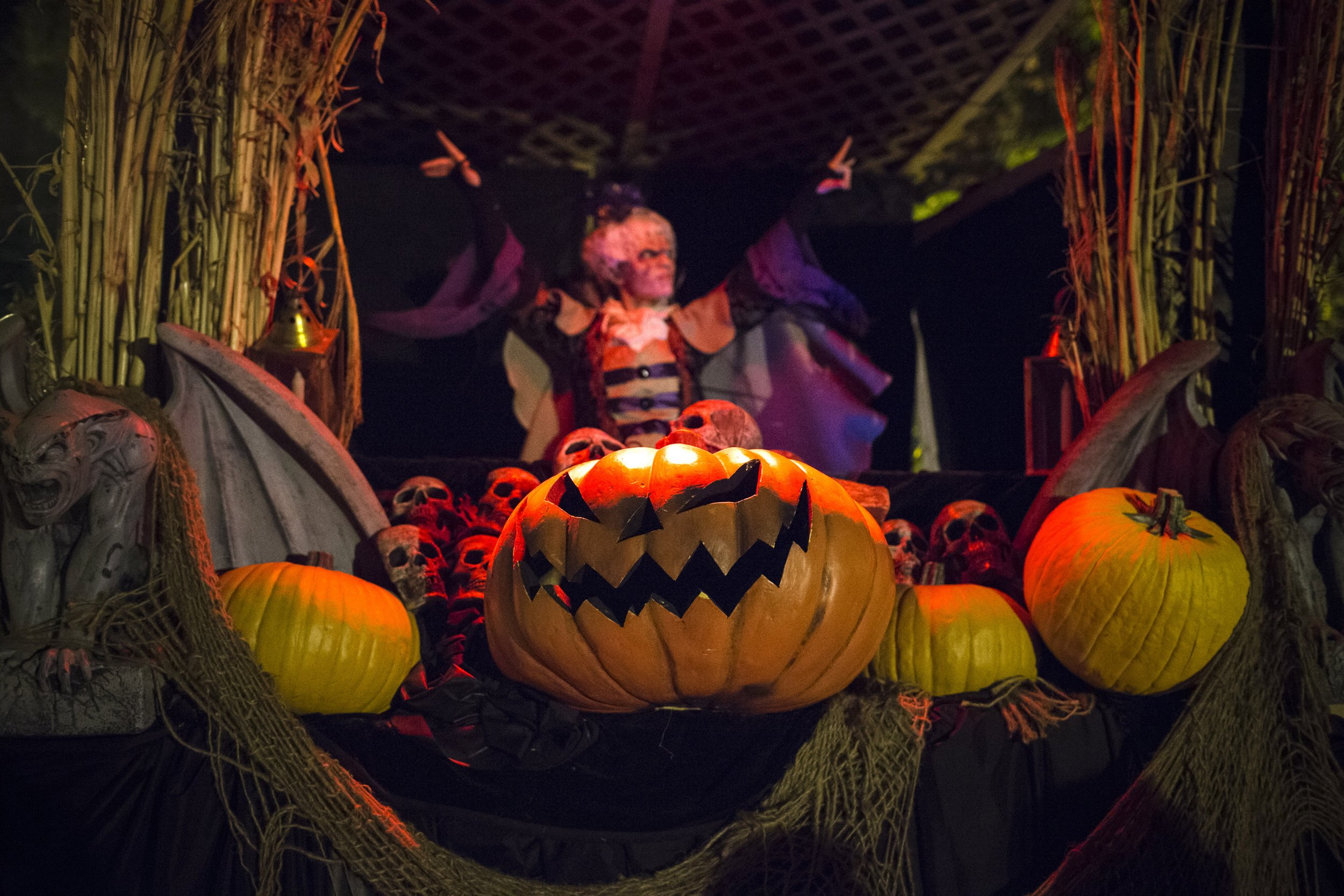 Last May, two twelve-year-old girls in a small Wisconsin town took a friend out to the woods and attempted to kill her. Why? Apparently to appease Slender Man, the paranormal urban legend and Internet meme that haunts children. The character is a silent and terrifying creature, a horror story that was invented several years ago online. Thinking Slender Man was real, the two Wisconsin girls stabbed a friend 19 times, reportedly to prove themselves to the willowy nightmare.
In an attempt to stay culturally relevant, Halloween retailers are stocking a "Slender Man partysuit" for teens and adults complete with the meme's oversized hands and sinister blank face. But costume shops are getting flack for stocking Slender Man costumes, especially in Waukesha, WI, the town where the stabbing occurred.
Some local Halloween costume outlets chose to not sell the costume in Wisconsin, saying that it didn't feel right. Jon Majdoch, owner of several Halloween Express locations across the state, told local TV station WISN-TV: "We don't mind scary, but we try not to be sick. I have two daughters and I try to run my business so that they would be proud. So we try and carry a selection of stuff that is appropriate for families and having fun."
National retailers Spirit Halloween and Party City initially stocked the costume. So far, Spirit Halloween doesn't intend to take Slender Man off the shelves. But on Thursday, Party City responded to Wisconsin residents' complaints in a statement and said that they would be removing the costume from shelves: "Our thoughts and condolences go out to family and friends of the victim and the entire local community," the statement said. "The local area stores have pulled the costume in question. Party City sells merchandise and costumes for all types of Halloween customers, and nothing we carry is meant to be offensive."
The costume is still available for sale on Party City's website, however.
The victim has since recovered from the Slender Man attack. Both of her assailants were charged for attempted first-degree intentional homicide and face up to 65 years in prison.