Slender Man Case Update: Morgan Geyser to Take Plea Deal After 2014 Stabbing Inspired by Internet Legend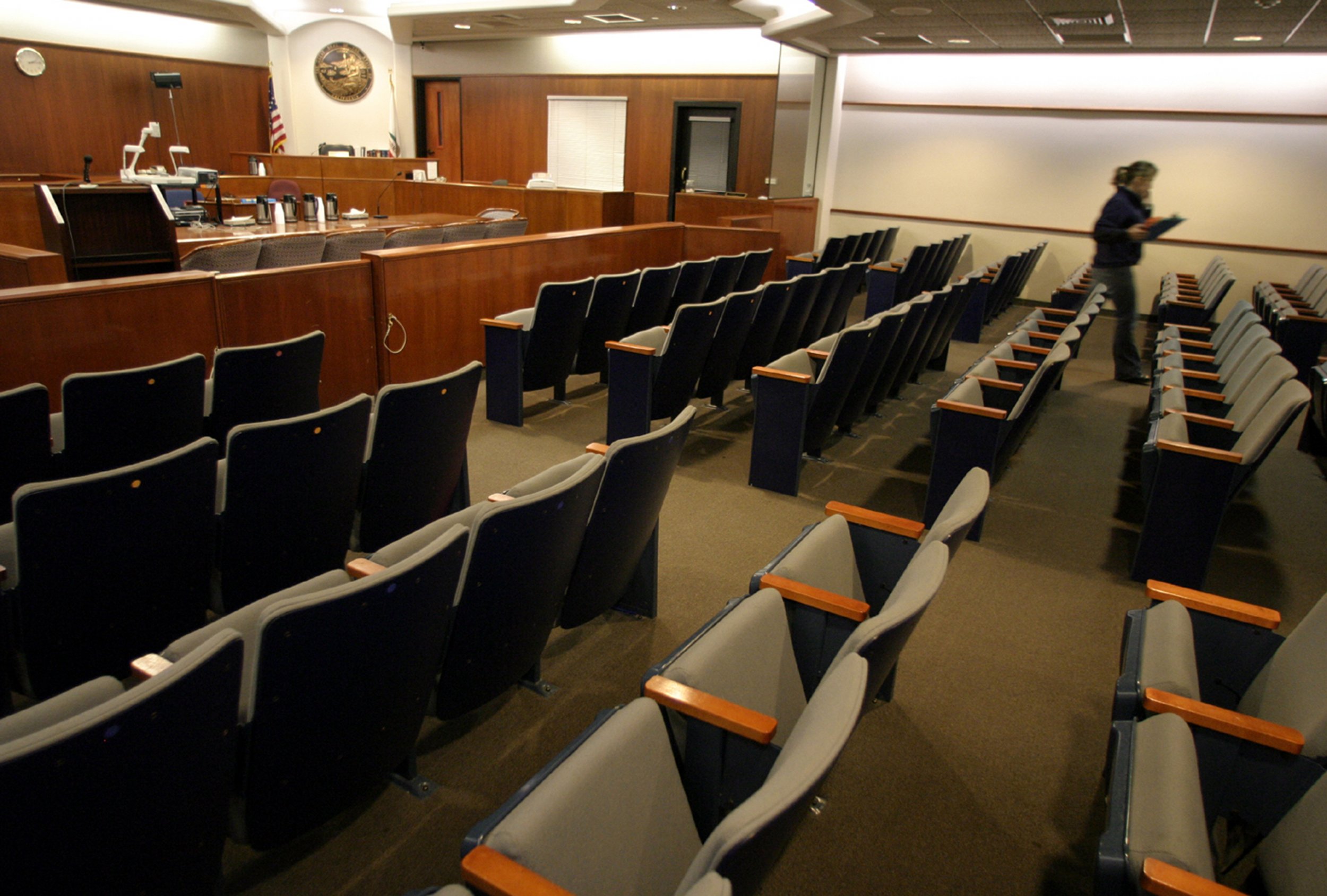 A Wisconsin teenager involved in the infamous Slender Man case—in which two girls teamed up to stab a peer 19 times in hopes of gaining favor with the mythological horror figure—is set to plead guilty as part of a deal that will keep her in a mental hospital instead of prison.
Morgan Geyser, who was 12 at the time of the attack, accepted the agreement Friday, according to the Milwaukee Journal Sentinel. It will be be discussed further in court next week.
Her lawyer said at a news conference that the now 15-year-old will plead guilty to attempted first-degree intentional homicide, but the paperwork contains a joint agreement for her "to be found NGI, or not guilty by reason of mental disease." The lawyer, Donna Kuchler, added that the case has been a "tragic experience for everyone," according to BuzzFeed News.
A jury determined earlier this month that Geyser's co-conspirator, 15-year-old Anissa Weier, was also mentally ill at the time of the stabbing.
The case dates back to May 2014, when the girls planned a sleepover with a classmate, Payton Leutner, and lured her into the woods in Waukesha. After some deliberation, Weier told Geyser to "go berserk" and assault the third preteen, and she did. The two girls then left Leutner alone to crawl out of the forest and find help.
Geyser and Weier later told authorities that they'd committed the crime because they believed that if they could impress Slender Man, a character invented online in 2009, he would keep their families safe. The girls were certain Slender Man was real—in fact, they intended to walk to his mansion after attacking Leutner. But neither was mentally stable: Geyser was quickly diagnosed with schizophrenia, and Weier was found to be delusional.
"This sounds crazy, because it is," Weier attorney Maura McMahon said in court recently, according to the Associated Press. "This was a real being to this child, and she needed to protect those around her. At 12 years old, she had no way to protect herself from [Slender Man] except for Morgan's advice, and they swirled down into madness together."
Leutner survived, and over the past few years has become a "strong young woman who is excelling in school and doing many things that a teenager would do with her family and friends," as family spokesman Steve Lyons told People in February.
Both Geyser and Weier were tried as adults. The story of the assault was turned into an HBO documentary that premiered last year.