Slenderman: Girl Who Stabbed Friend For Internet Bogeyman Ruled Mentally Ill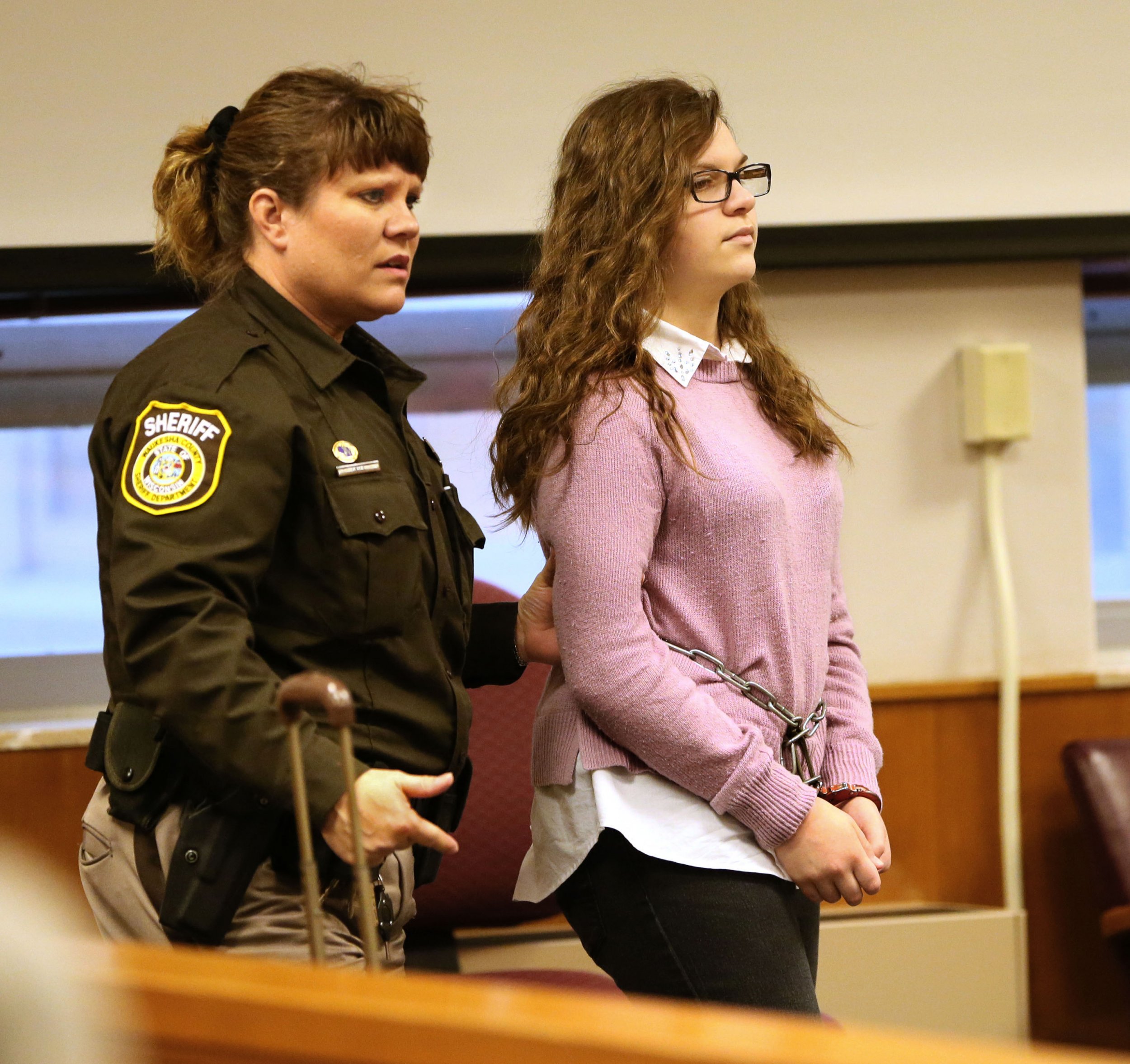 A Wisconsin jury on Friday found that one of two Wisconsin girls accused of stabbing a classmate and friend to please a fictional character named Slenderman was not responsible for her actions during the attack because she was mental ill.
The Waukesha County Circuit Court jury decision will see Anissa Weier, 15, sent to a state mental hospital, where she will not be able to seek a conditional release until July 2020, local media reported.
Weier and her friend, Morgan Geyser, were charged with attempted first-degree homicide in the May 2014 stabbing of their classmate in Waukesha, a Milwaukee suburb. All three girls were 12 at the time. The stabbing victim, who Reuters has not named, survived the attack.
Weier pled guilty as part of a plea agreement in August to attempted second-degree homicide as a party to a crime with use of a deadly weapon, court records show.
As part of the agreement, the jury was instructed to decide whether Weier's mental condition would have made her legally responsible for her actions during the attack.
If the 12 jurors found Weier was legally responsible, prosecutors were planning to recommend a sentence of 10 years in prison and 10 years of extended supervision, according to the Journal Sentinel.
Geyser is scheduled for trial in October.
After a sleepover with their classmate and friend, Weier and Geyser lured her into the woods and stabbed her 19 times with a kitchen knife, according to a criminal complaint.
The girls told investigators they stabbed her to impress Slenderman, a tall, creepy fictional bogeyman they insisted was real, the complaint said.