'Slice' is a Horror Movie About Pizza With Chance The Rapper
The trailer for Chance The Rapper's absurd feature-film debut has hit the web. The comedy, Slice, takes place in a small town where pizza delivery boys are getting murdered. Chance stars as Dax Lycander, a survivor who lives to tell his story. He and fellow survivor Astrid, played by Deadpool's Zazie Beetz, team up to investigate the peculiar mystery.
The trailer opens with narration, "I'm gonna tell you a story about a ghost, a werewolf, and a pretty shitty pizza place." Then, there's a checklist of things to expect: "Evil, mystery, scooters and betrayal, murder, sneakers and pepperoni."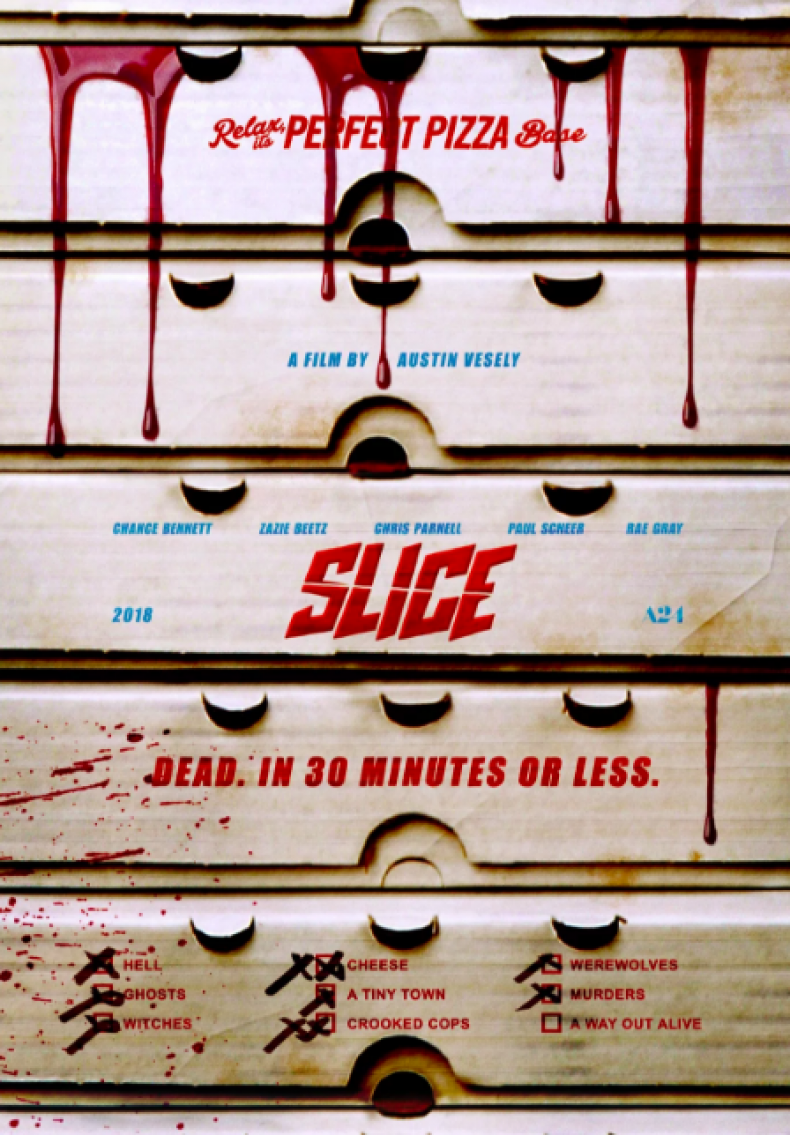 There's not too much to go on here, but Slice looks perfectly silly nonetheless. "Your pizza place is a gateway to hell." Enough said. Creator Austin Vesely talked to The Chicago Tribune about his film back in 2015. Chance's character is "actually a werewolf who is a former Chinese food delivery driver," Vesely said. "Basically, these murders start happening and they harken back to an incident that happened with him years before, and they arouse the town's suspicions."
Beetz tells Entertainment Weekly her character is "out to avenge her boyfriend" and says the film is a "surreal kind of fairy tale." The alternate universe has "humans and ghosts living alongside each other, and there's sort of like tension between ghosts and humans, and then like witches exist and werewolves exist."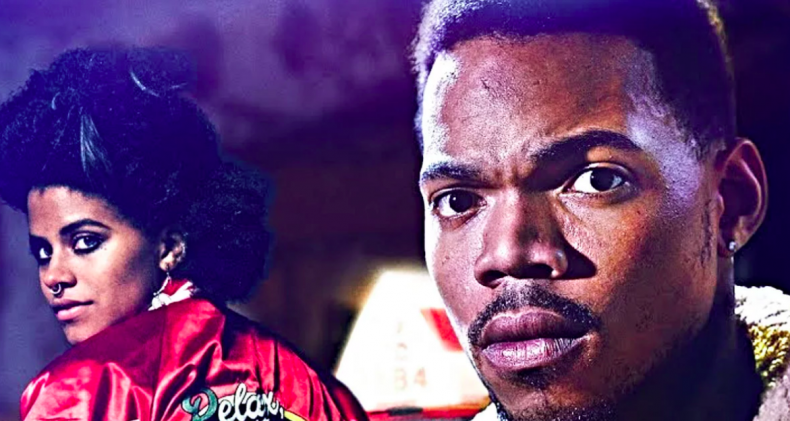 The film is from independent entertainment company A24, which boasts The Florida Project, Ladybird, The Disaster Artist and Moonlight. Will Brill (The OA), Rae Gray For The People), Joe Keery (Stranger Things), Y'lan Noel (Insecure), Paul Scheer (The League) and comedian Hannibal Buress also star. Slice was written by Austin Vesely, a long time Chance collaborator, who will also direct. Ludwig Goransson, of Black Panther, is set to score.